If you haven't had the chance to see the RoadWay's new interface, check out the live demo now! Here, we're going to walk you through the changes in RoadWay and show you how the changes will make it easier to navigate.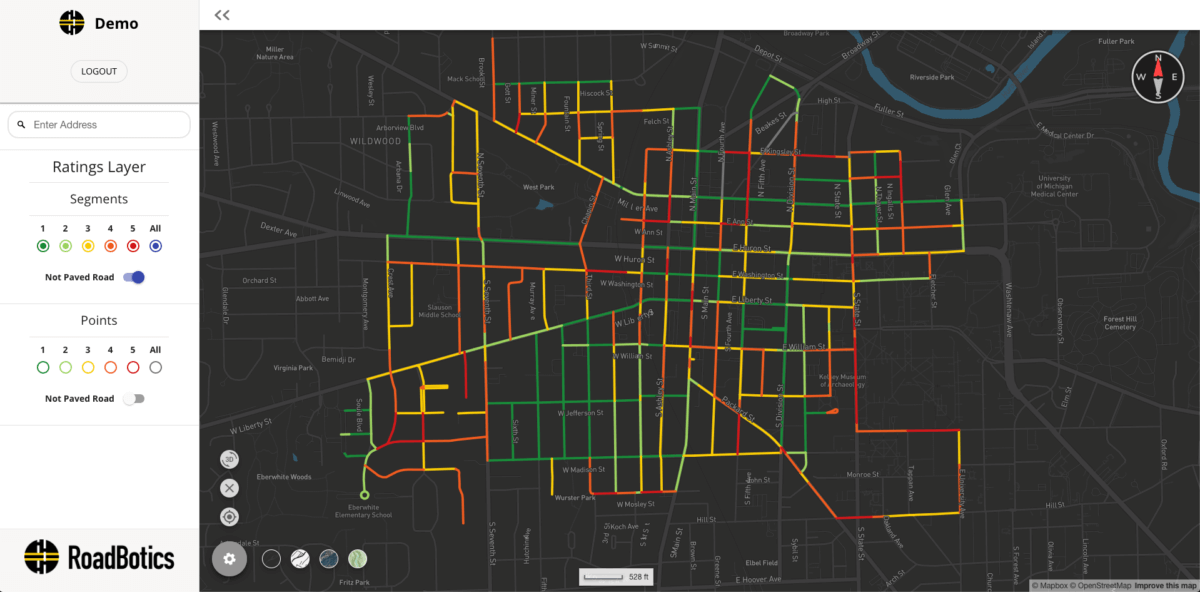 Gone with the toggle switches – the sleek new ratings layer menu now has buttons that allows you to quickly select any ratings layer with a simple click, and save time. 
As you can see in the segments layer, all the buttons have been turned on. You can click on the colored buttons to turn the view of that segment level on or off.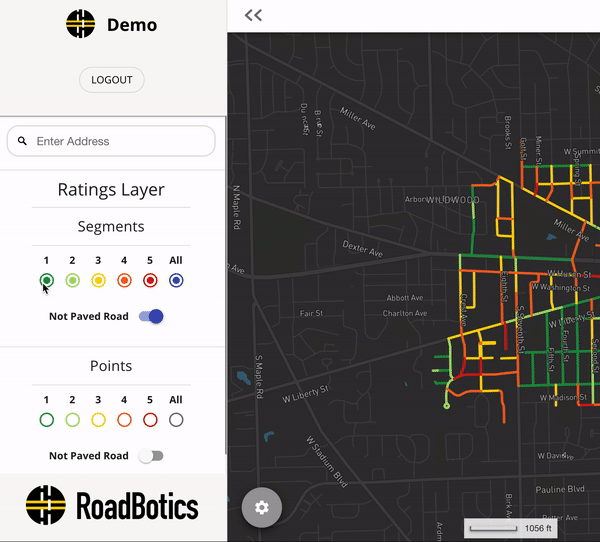 If you wish to hide the menu bar, select the arrow button at the very top and click on it once more to bring out the menu bar again.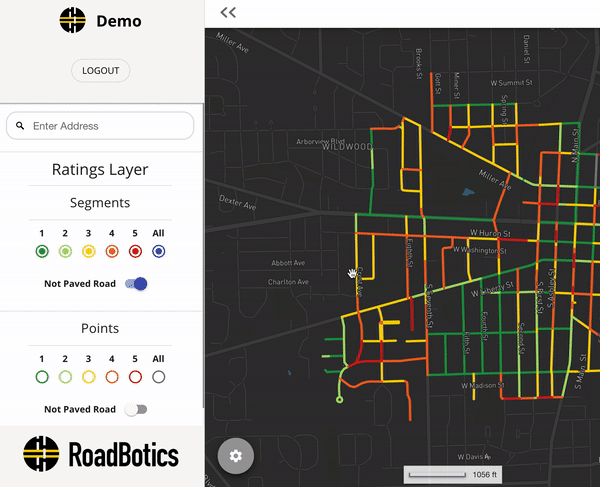 Now, what if you want to change some of your view settings? 
You can click on the 'Settings' button in the bottom left corner to control the following:

Play the '3D Aerial View' that shows you a 360 degree view of your entire assessed road network. Click on the aerial view button again to turn the play off.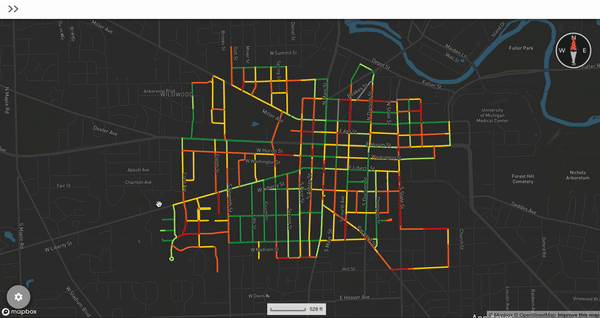 Use the 'Clear' button to close out of the popup windows when a segment or point is selected.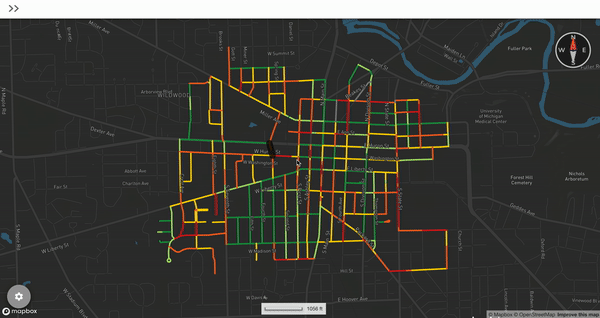 Select the 'Location' button to restart your view from a distant location that shows the entire municipality.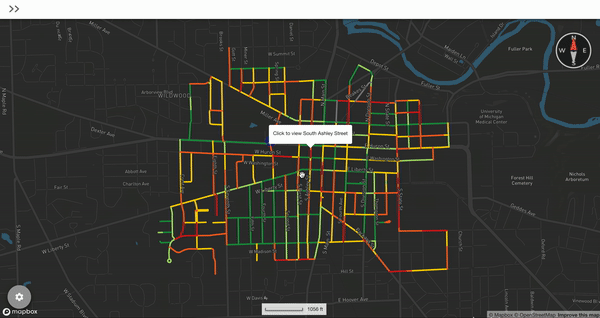 Customize the base map with any of the following:
Dark Map
Light Map
Satellite Map
Topographic Map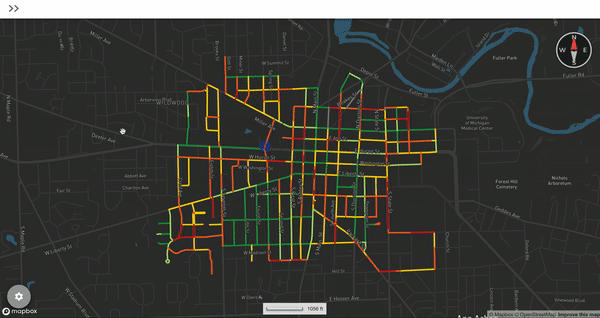 Lastly, we've got a compass for you in the upper right corner just in case you get lost!
We know how much fun it is to hold and drag the map in all directions, so the compass has been added to help clarify what direction on the map you are looking at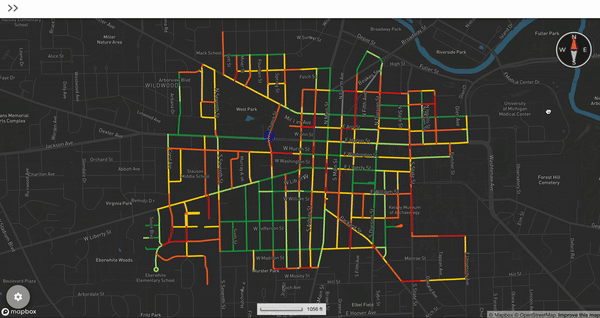 Not yet a RoadBotics Customer?