Today, we're excited to announce the latest enhancements to our platform, RoadWay. RoadWay has been instrumental for our clients to explore and navigate their road assessments efficiently. Now, we are introducing two valuable additions: the distance measurement tool and area measurement tool—also referred to as the polygon tool.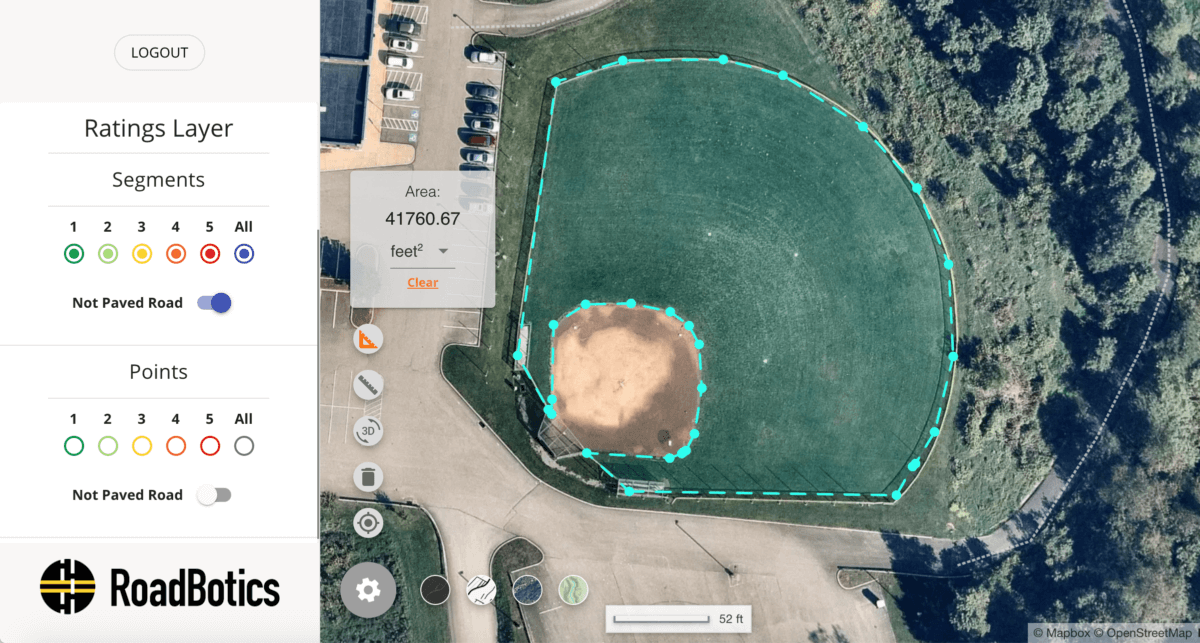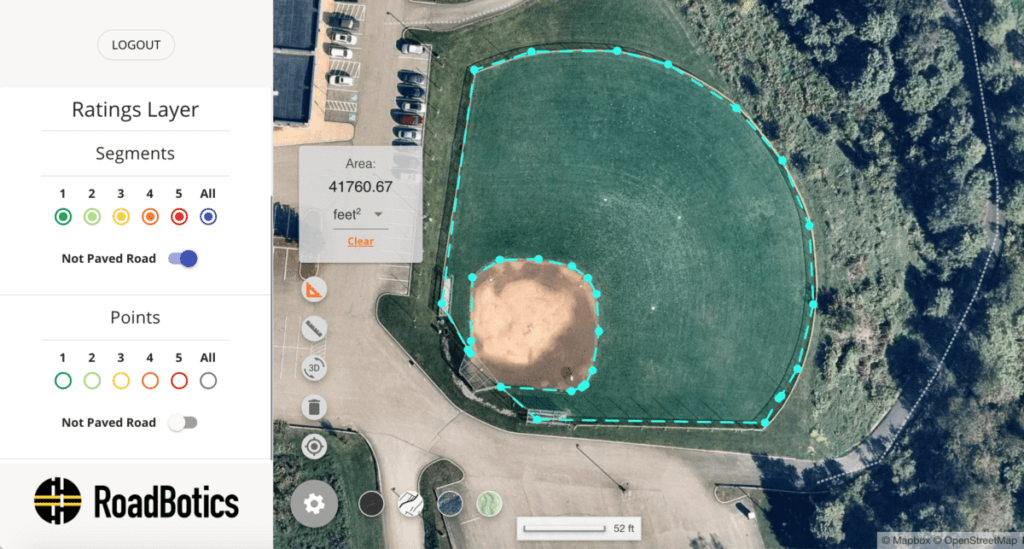 When using the area/polygon tool in RoadWay, you can measure the square footage, square yardage, square mileage, and even the acreage of a given area. This tool is particularly useful for measuring the area of intersection aprons, cul-de-sacs, or plots of land.
Whether the project is big or small, you can do more work while spending less time in the field.
For more extensive road repairs, you can measure the area of all roads slated for restoration and use the measurements to calculate approximate costs associated with your pavement plan. This will empower you to make informed decisions on how to best allocate road maintenance funds.
We know that public works departments often have projects off the road as well. In these instances, you could measure the area of a playground that needs to be re-mulched, a baseball field that needs to be re-sodded, or a tennis court that needs resurfacing.
Distance Measurement Tool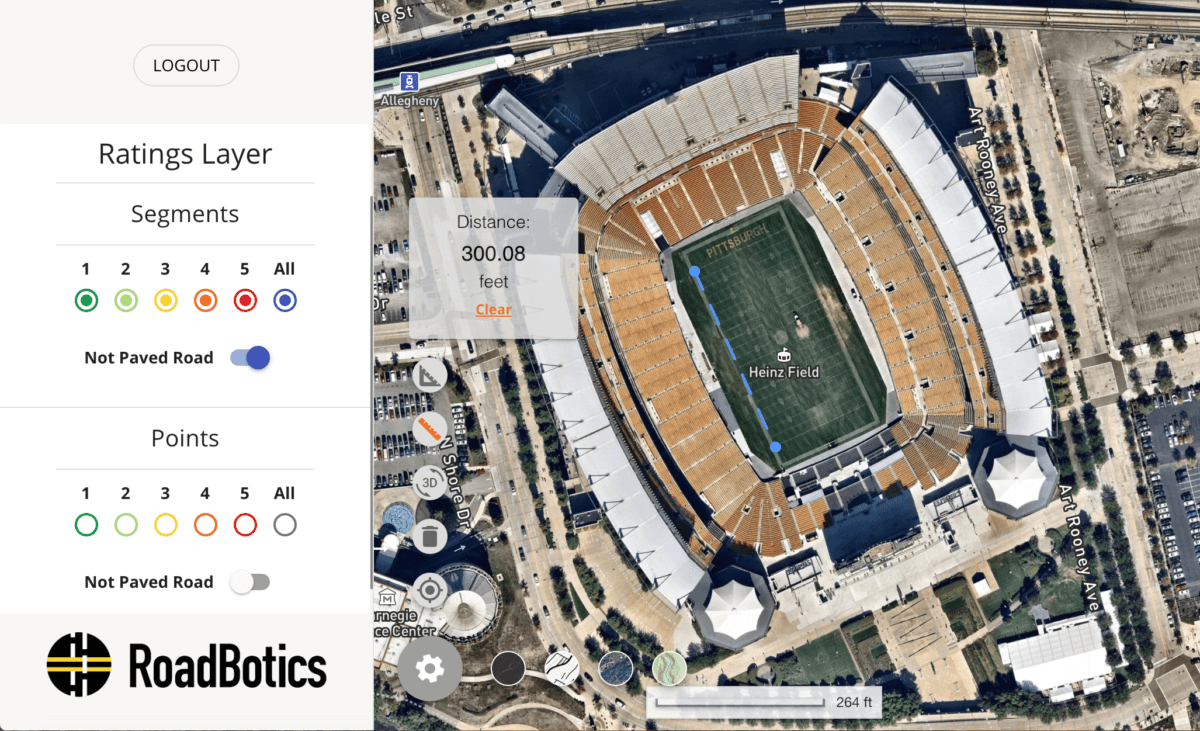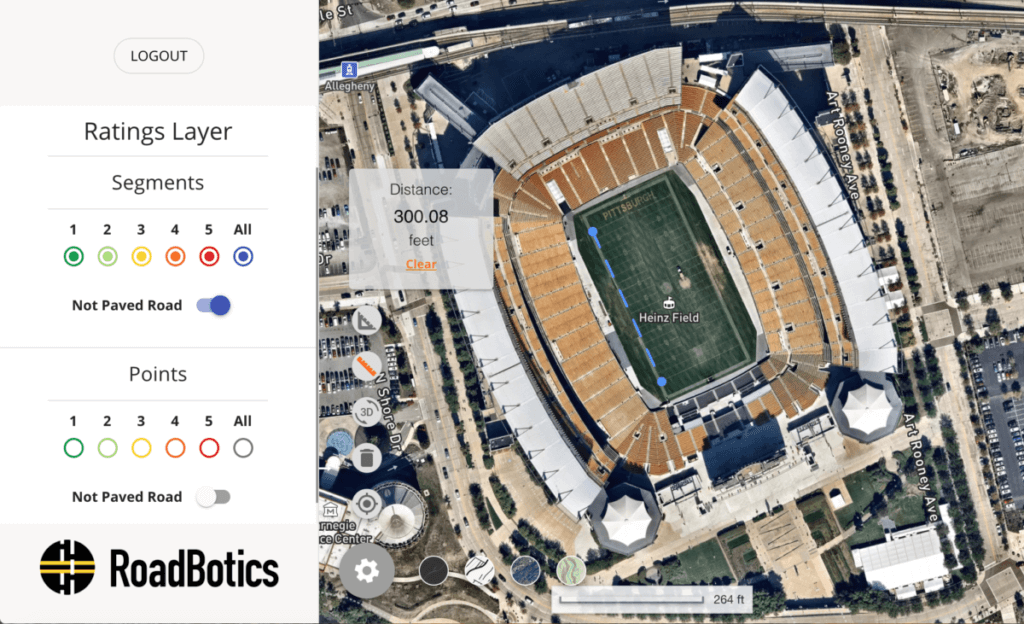 In addition to the area tool, we have included the distance tool. With the distance tool, you can efficiently resolve right-of-way issues without leaving your desk.
Measure how far a gas well is to a school or a home, or the distance of a football field (pictured above). Most importantly, this tool will quickly measure the width and length of a road segment, which will make tedious tasks easy.
Over the next few weeks, we have more changes coming to RoadWay, from accessibility features to map annotations. We are very excited about our roadmap, so be sure to check back for the latest changes!