In RoadWay User Tips with Todd, RoadBotics Product Manager Todd Saulle shows how to use specific tools within RoadWay, and how they could be useful to your public works department or engineering firm.
Let's look at the Dynamic Segmentation Tool.
With this tool, you can measure the overall score of an area or an entire road.
You can access the Dynamic Segmentation Tool by opening the Tool menu (the gear icon) and clicking on the icon below the Screenshot Tool. 
Choose "Click and Drag" to calculate an area's score
Dynamic segmentation consists of selecting any area of the map and getting its overall rating.
After selecting the tool, drag over any area on the map.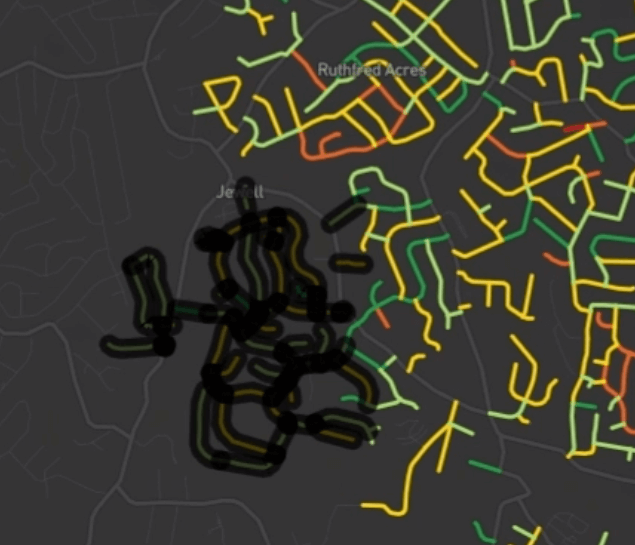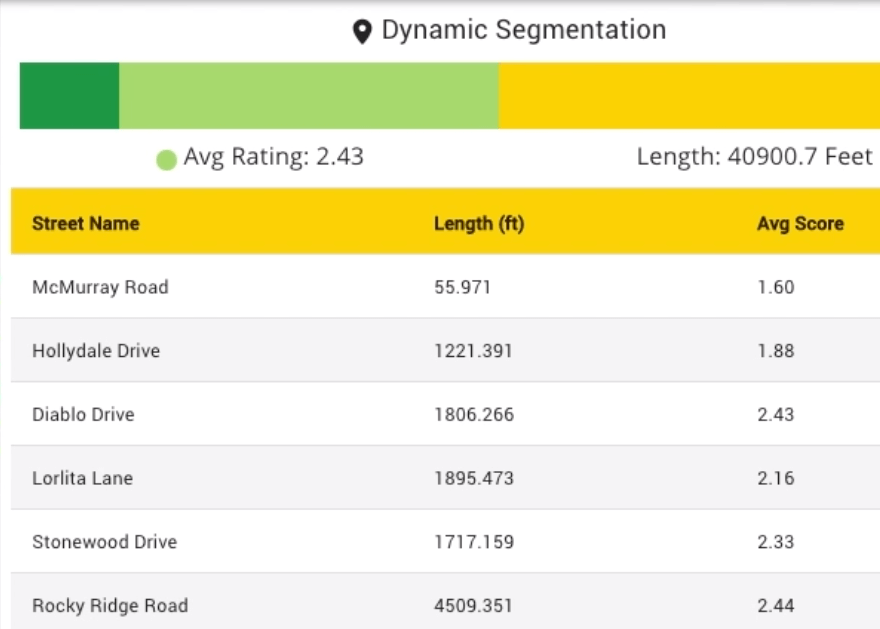 The tool will automatically calculate the average score and the total distance of the area selected. 
In addition, the tool will list out every segment, with its length and average score.
This tool can be especially useful for determining how one council district's road network may be doing over another.
Choose "Select" to calculate the score of an entire road
Perhaps you'd like to know the score of an entire road from beginning to end. 
While RoadBotics provides segments from one intersection to another, the Dynamic Segmentation Tool allows you to calculate the average score of all of those segments from beginning to end.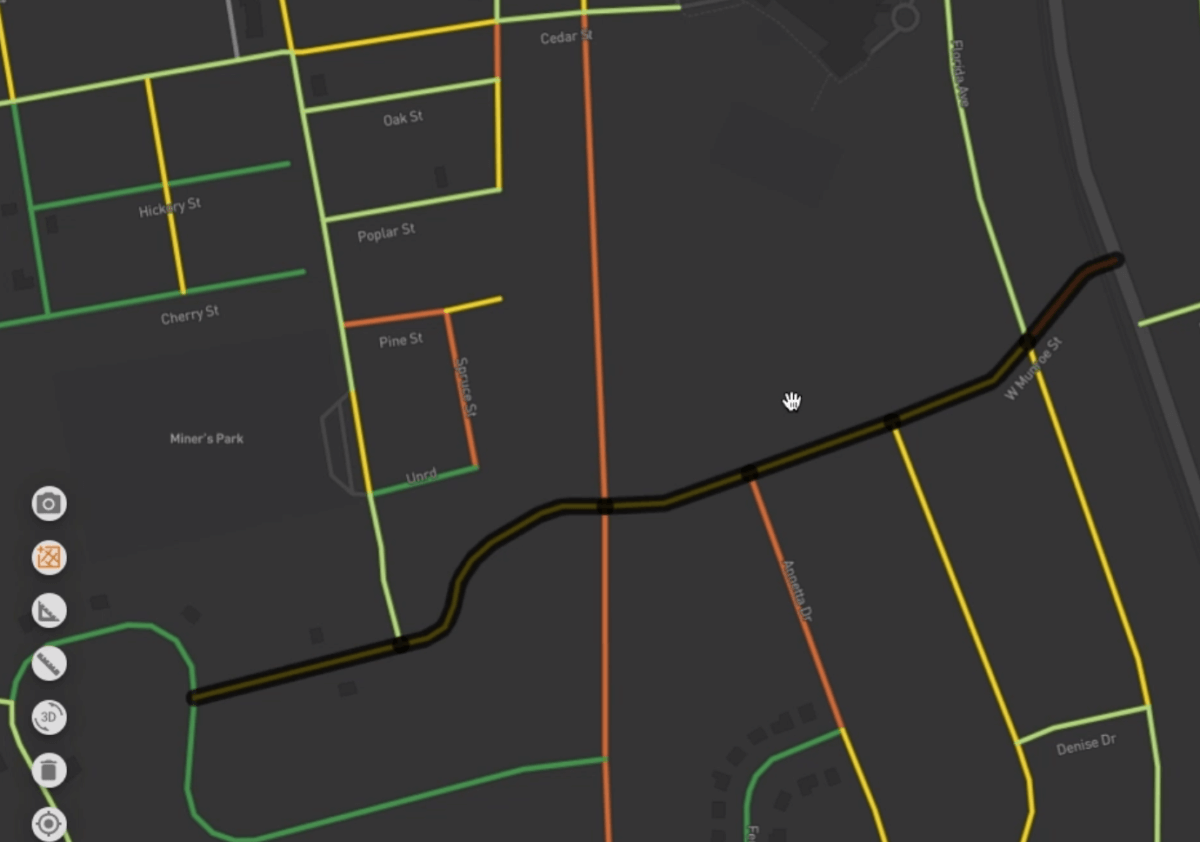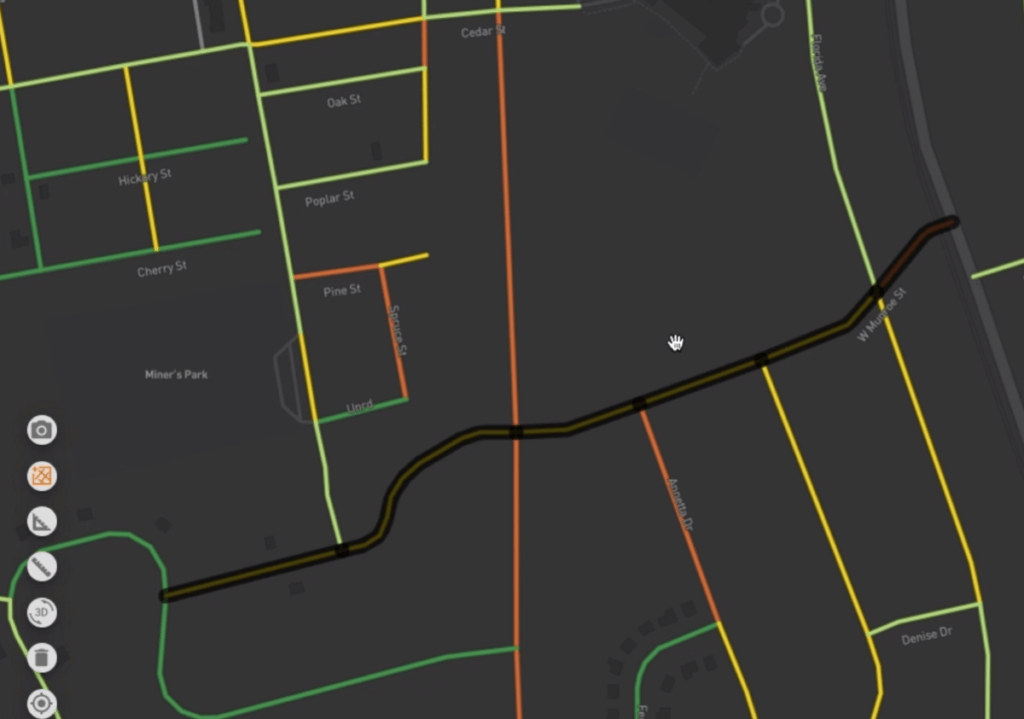 After selecting the Dynamic Segmentation Tool, simply individually select each segment within the road you would like to calculate the overall rating and distance of. The tool will calculate the average rating and distance of the entire selection, in addition to listing the individual segments, along with their ratings and distances.
See these tools in action: