The data generated from a RoadBotics automated pavement assessment is robust and extensive because our artificial intelligence (AI) creates a data point every ten feet. 
For a 100-mile road network, the assessment contains over 50,000 data points!
How can you view, analyze, and monitor all of that information? 
The preferred method is to view the data on RoadWay, RoadBotics proprietary GIS-enabled software platform. However, with our automated pavement assessments, clients also receive spreadsheet or geospatial data.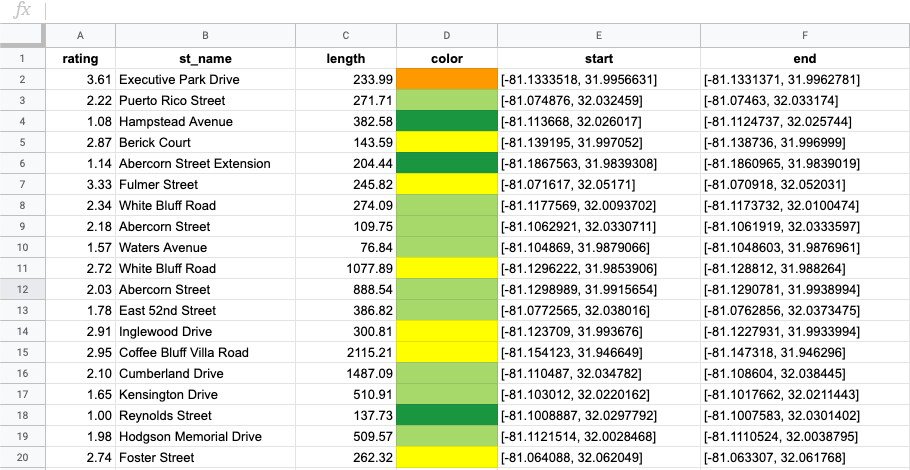 RoadBotics spreadsheet data is best utilized for quantitative analysis of your roads. The data is delivered in a CSV file and viewable in any spreadsheet software. The file contains raw segment-level data and segment breakdown summary. Segments cover the length of the road up to one kilometer, and longer roads are fractured into multiple segments.
The raw segment-level data includes conditional rating, street name, length in feet, color, and GPS coordinates. Raw data is summarized in the segment breakdown summary tab and categorized by the segment's RoadBotics pavement condition rating 1-5, with 1 being best and 5 being worst.
Here are a few examples of how you can analyze your spreadsheet data:
Sort by a particular rating, then determine which segments and how many miles of road are eligible for rehabilitative approaches

Use the GPS coordinates to assess the road conditions for specific neighborhoods

Determine the amount of materials needed to repair a segment of road
RoadBotics' Product Manager, Todd Saulle, demonstrates an application of RoadBotics' spreadsheet data in a recent RoadBotics User Tips with Todd episode.
For municipalities who use an existing asset management platform, RoadBotics will supply the geospatial data in a shapefile that easily integrates into most GIS-enabled platforms. The geospatial data fills the void of pavement condition data and simplifies the pavement management planning process.
While there are numerous GIS-enabled platforms available, these are approved platforms for integration of RoadBotics data:
RoadWay, RoadBotics' proprietary GIS-enabled software platform, is the best way to view and access your pavement assessment data because it is a combination of spreadsheet and geospatial data. 
Users view and manage their network results on a color-coded map with conditionally rated road imagery every ten feet. This granularity is vital to pavement management because users can pinpoint precise locations for maintenance and improvements. Integrated features such as the distance and areas tools, dynamic segmentation, and embedded maps make analyzing and sharing the assessment easier.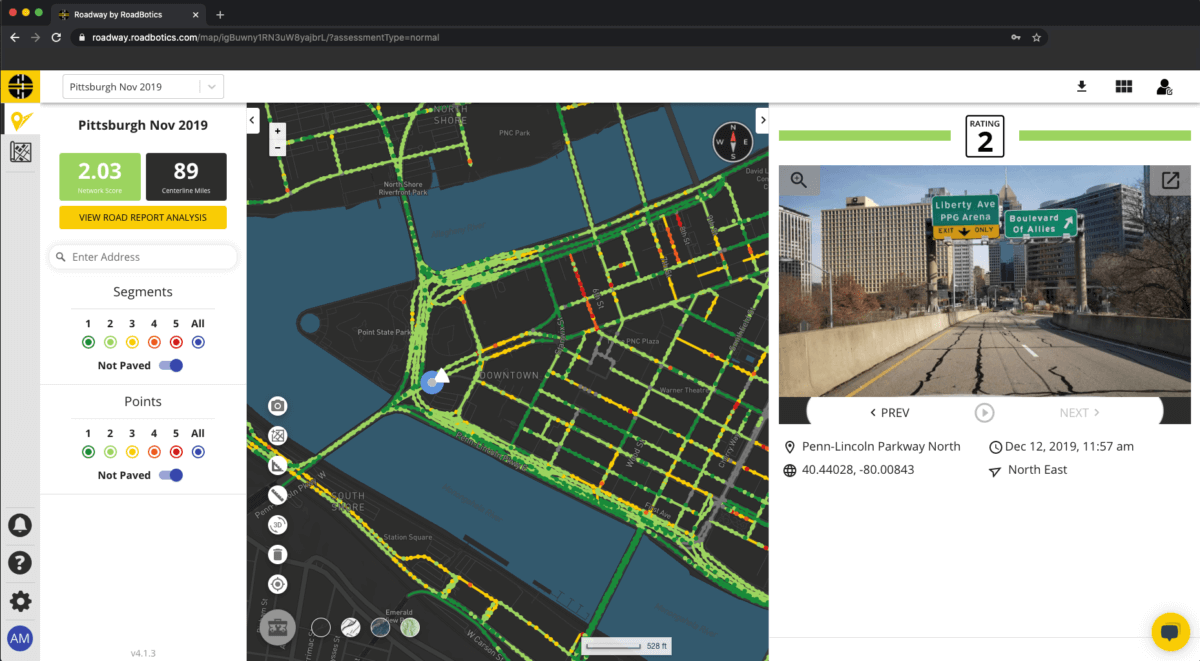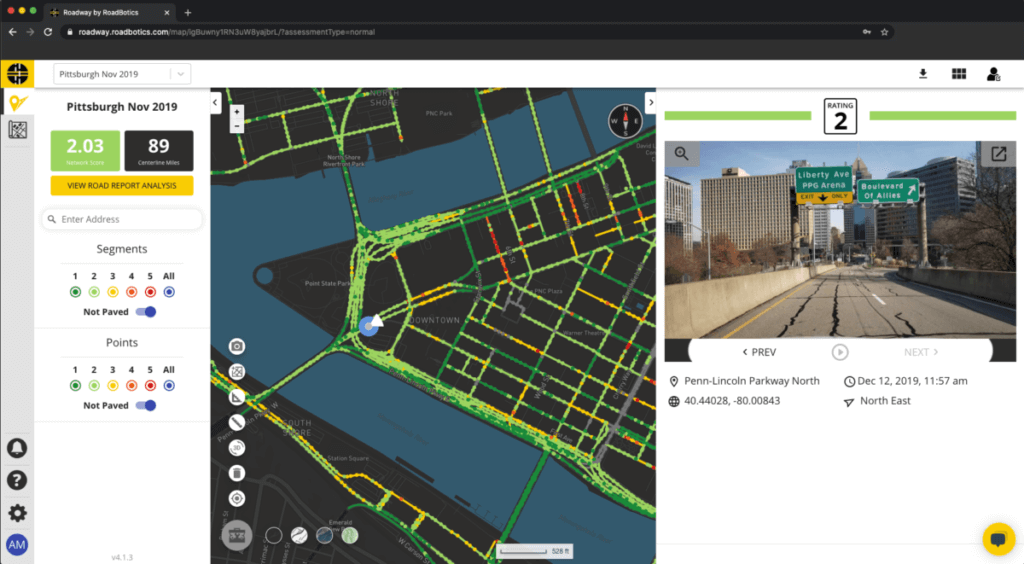 RoadWay's newest feature, Individual Distress Identification, clearly identifies common pavement distresses on the road imagery including potholes, surface deterioration, and fatigue cracking. With this information, users can strategically plan for the treatment of existing problems and proactively manage maintenance. 
The Road Report Analysis is a tool vital for understanding the overall condition of the network. Point-level pavement condition rating data is aggregated to form the overall network score, road classification score, and the percentage of roads at each rating. 
No matter which application of RoadBotics' data – spreadsheet, geospatial, or RoadWay – may work best for your community, you will be poised to tackle the next round of pavement planning with objective and extensive data. 
Want to learn more about RoadBotics' robust infrastructure management data options? Contact a RoadBotics Expert.