Although it only lasts a few months in most of the country, winter weather causes a considerable burden on municipalities. In the North, costs to perform winter maintenance activities like deicing, plowing, and salting roads can really add up – in addition to making repairs to the pavement that has failed due to those conditions.
In dollars, the U.S. Federal Highway Administration reports that agencies spend approximately $2 billion annually in winter maintenance for highways alone, while state and local municipalities can spend hundreds of millions on similar efforts. PennDOT alone has budgeted $233 million for their 2020-21 winter operations. 
But the cost isn't just in dollars. Materials like salt, brine, and anti-skid applications, along with the time it takes an experienced crew to apply them, are other costs municipalities incur – along with renting or maintaining vehicles, using sub-contractors, and paying crews to operate around the clock. 
RoadBotics offers efficient, inexpensive, and objective solutions for winter maintenance operations. From monitoring the effects of winter weather on infrastructure to snowplow routing, our technologies allow municipal officials and crew members to stay one step ahead of the storm.
Before and After Winter Weather
Winter weather, especially in the Northern U.S. and Canada, is extremely detrimental to pavement conditions. Oscillating temperatures below and above freezing (32 °F), otherwise known as the freeze-thaw cycle, are responsible for forming potholes and surface deterioration on roads, bridges, and sidewalks.
As groundwater or moisture in the asphalt pavement freezes, it expands beyond the space of containment, causing the pavement to bend or crack. As the temperature rises and the ice melts, the weakened pavement is susceptible to cracking and deterioration, especially as vehicles and people travel over it. 
Winter weather is not limited to snowfall and freezing temperatures. For communities in the South, winter means rain and a lot of it. Climate change has resulted in unprecedented rainfall, not to mention severe hurricanes and rising sea levels. Excessive rainfall and flooding are also detrimental to pavement conditions because excess moisture enters the pavement layers and weakens its structural integrity.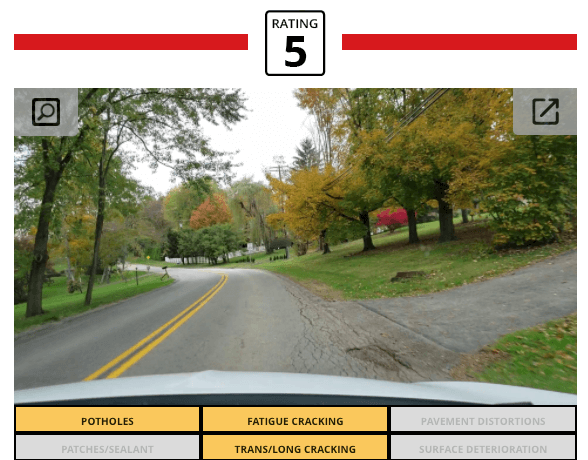 RoadBotics allows you to get one step ahead of the weather. Our products like the Standard Pavement Assessment, Individual Distress Identification (IDI), and AgileMapper capture data about your roads and infrastructure assets. 
Collecting data before and after the winter months will allow you to pinpoint precise locations where maintenance is needed. Specifically, you can identify areas where the pavement conditions have worsened, or monitor the effects of flooding or winter weather on trails, roads, and sidewalks.
One imperative aspect of winter maintenance operations in the North is deicing and plowing to ensure the safety of drivers and mitigate potentially dangerous conditions. Before a winter storm is predicted to strike, field crews may spread brine on the roads to ensure better traction and prevent ice from building up on surfaces, especially bridges. During and after a storm, plows will remove snow and spread salt.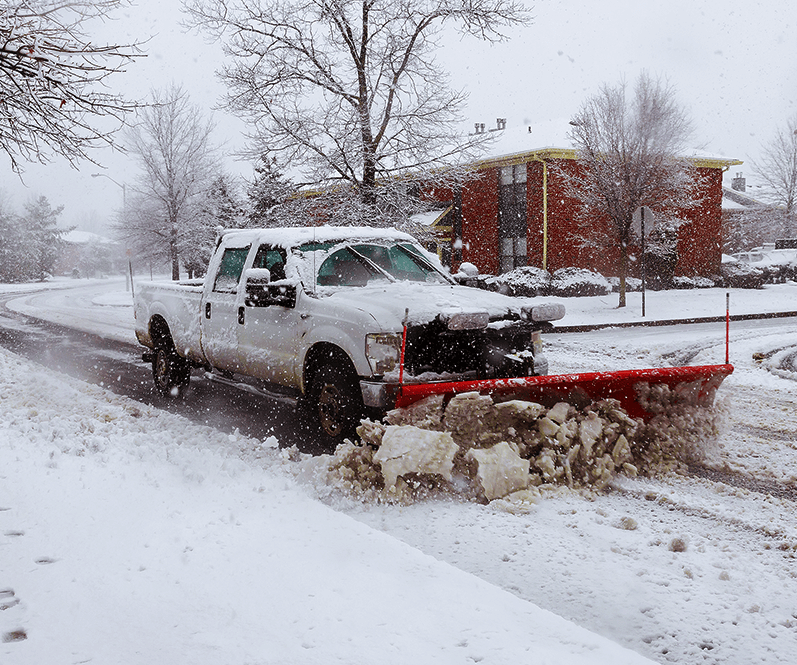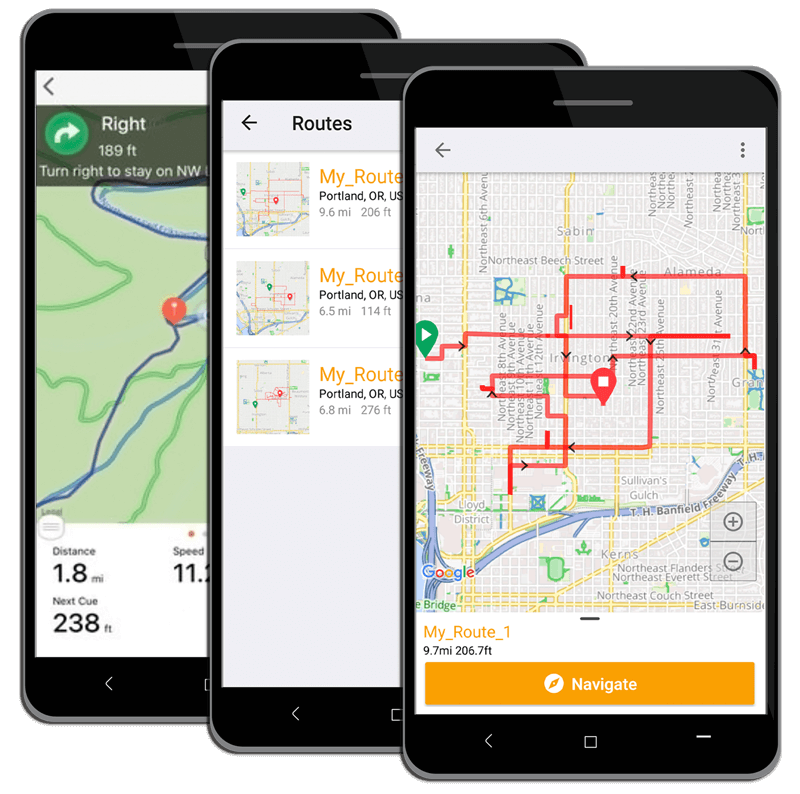 Whether you're making plans for pretreating or plowing, RoadBotics' RoadNav creates comprehensive and streamlined routes mapped out exactly for your field crew. Turn-by-turn navigation will guide your drivers along the most efficient route – either for their own routes or if they are filling in for another driver on a different route.
This route-by-route functionality holds crew members accountable and guarantees 100% coverage of the road network. Efficient routing coupled with the most accurate predictive weather modeling will help save municipalities time, materials, and money performing these essential winter maintenance operations.
Potholes are inevitable during the winter months along Northern roads. Now that we know how they are formed, let's discuss how you can find them in your road network.
The cost of potholes for drivers and municipalities is high. AAA estimates that the average cost of pothole induced car repairs is $306. And in 2018, Pennsylvania taxpayers spent $63 million on pothole repairs. 
The expense for municipalities is twofold – not only do they have to patch or repair potholes but often they have to cover insurance claims resulting from the damage the potholes have caused. 
But do you know where the potholes in your road network are?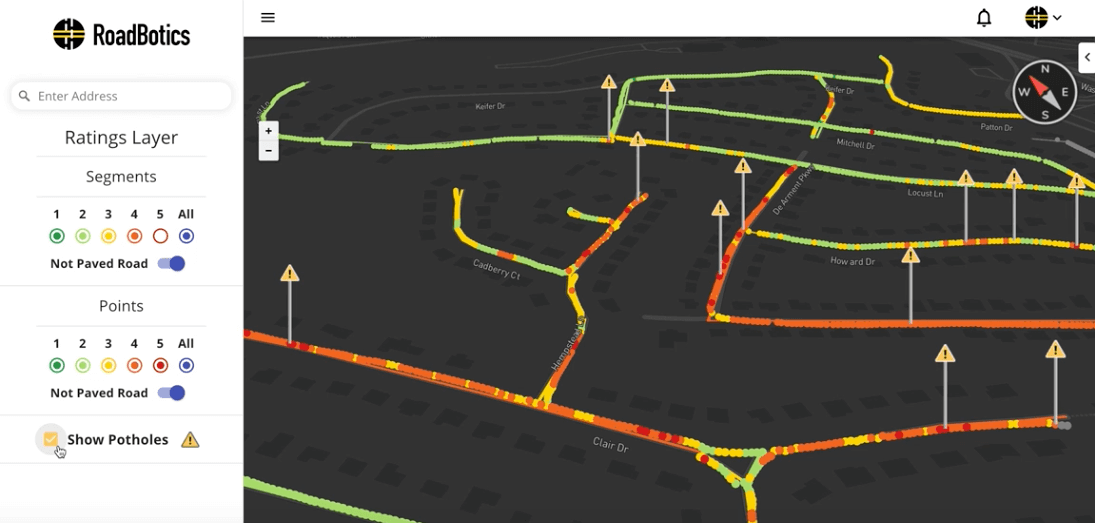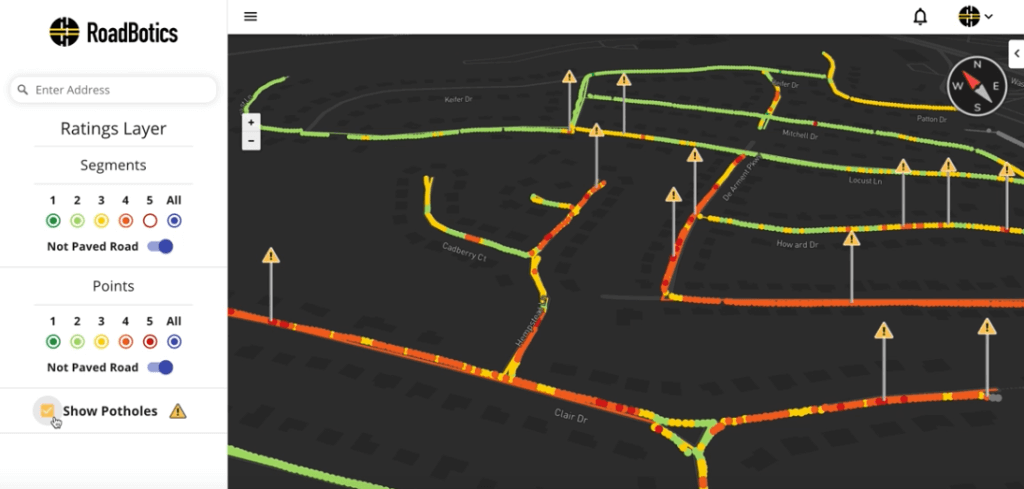 Allow RoadBotics' Pothole Identification Layer to show you. This feature is available with an Individual Distress Idenfication (IDI) assessment. Your assessment will not only tell you how many potholes you have in your network, but it will also show the location of each one. 
Using this feature, you can develop a thorough and effective pothole blitz campaign during and after the winter season.
Winter weather can cause dangerous driving and walking conditions. With RoadBotics web-based technologies, you can view your assessment or AgileMapper data from the safety and comfort of your office – keeping you and your field crew safe from winter weather. 
Additionally, with improved data accessibility features, data can be exported directly from the web to a CSV file.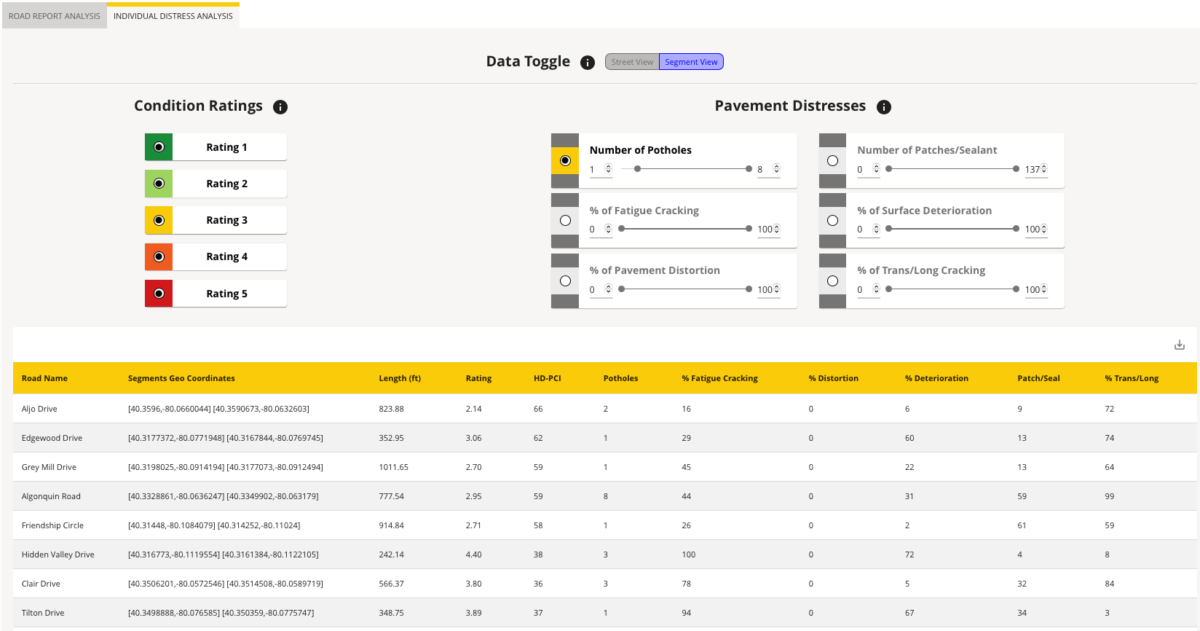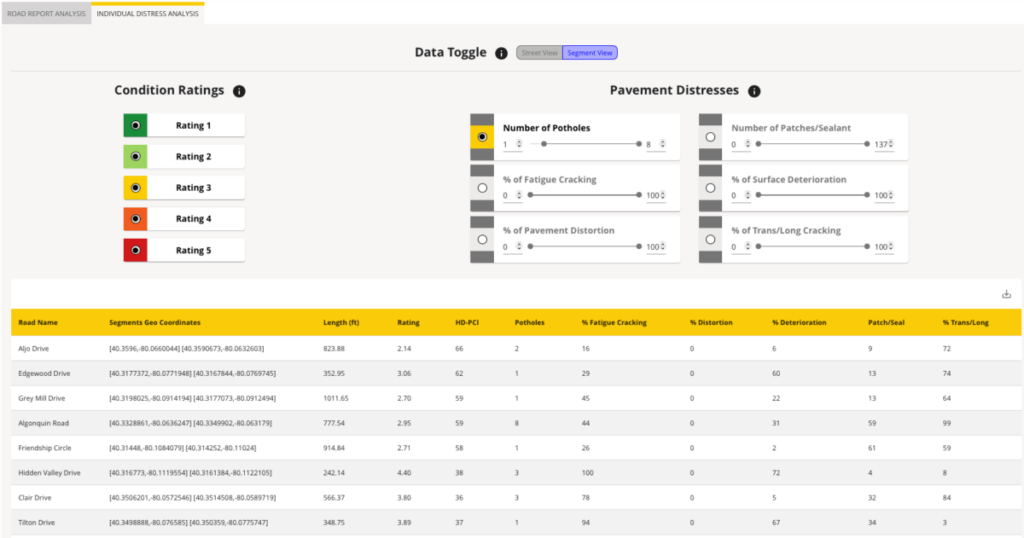 Remember the pothole blitz mentioned above? With the Individual Distress Report, you can isolate all of the road segments with potholes, sort by location, and export. The resulting file is a hyper-granular report of every pothole in your network. You can use it to prioritize main thoroughfares or segments with the highest incidence of potholes. 
With RoadBotics, winter maintenance does not have to be a burden. We've developed efficient and inexpensive solutions for monitoring the effect of winter weather on infrastructure, supplying snow plow routes, and identifying potholes – all while keeping the data easily accessible from the comfort and safety of your office. 
If you'd like to learn more about our winter maintenance solutions or see our technology in action, contact a RoadBotics Expert.