For nearly five years, RoadBotics has conducted automated pavement assessments for governments big and small. Much knowledge has been gained in large part due to the wisdom and expertise of our clients. Among other things, RoadBotics has learned that the management and maintenance of critical infrastructure goes far beyond the curbline. 
Yes, roads are an essential and costly asset on which we all depend, but so too are the street signs, sidewalks, and sewer and water infrastructure that sit adjacent to and underneath those roads. So what does RoadBotics do in the road assessment and pavement management space that could be replicated to help manage other assets? 
For starters, clients love the fact that all they need to capture and analyze road data is a smartphone. RoadBotics' AI does the rest. Why not build a lightweight tool to help with the inventory and management of other physical assets that only requires a smartphone? 
And so we created AgileMapper.  
AgileMapper makes it easy to snap, tag, and map assets using the power and speed of artificial intelligence. Our photo-based, geospatial management tool for virtually everything in the physical world can save valuable time on tedious tasks like asset inventory, manual data entry, and monitoring staff progress in the field.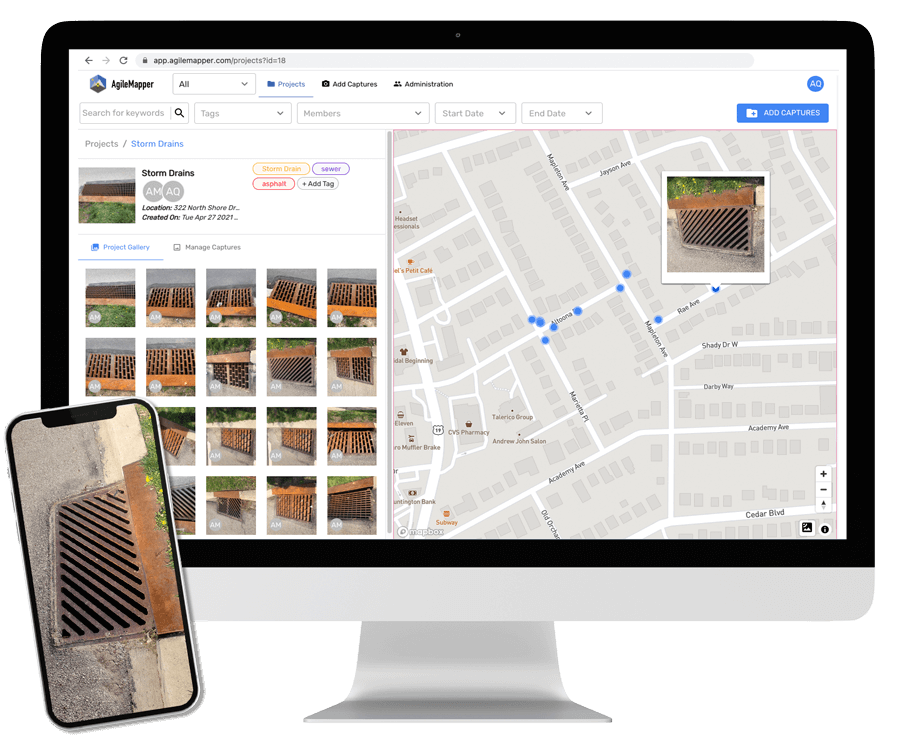 Now let me tell you why that's such a big deal.
Many of our government clients represent smaller communities of under 25,000 residents. Of the 19,000 plus cities and towns in the US, nearly 18,000 have populations under 25,000 residents. This means most of the infrastructure you interact with and depend on everyday is the responsibility of these small towns. Despite their populations, these communities still have thousands of physical assets they must manage and maintain. Unfortunately, they often only have a handful of dedicated staff to do the work. 
How can AgileMapper help? 
First, AgileMapper helps governments gather their baseline inventory. Before they can plan and prioritize, governments need to know what assets they have and where they are. It sounds obvious, but that does not mean it is easy. 
The task of creating an asset inventory is daunting. Plus, things are always changing. Assets get run over. A storm can damage or destroy them. Governments need tools to gather their baseline inventory and easily update it when changes inevitably occur. 
That's what AgileMapper does best! 
With the power and speed of artificial intelligence, everything captured in the AgileMapper mobile app is automatically identified and tagged. There's no need to stop and type in what was captured on the device. The app does it for you, saving teams hours in the field and allowing more work to get done.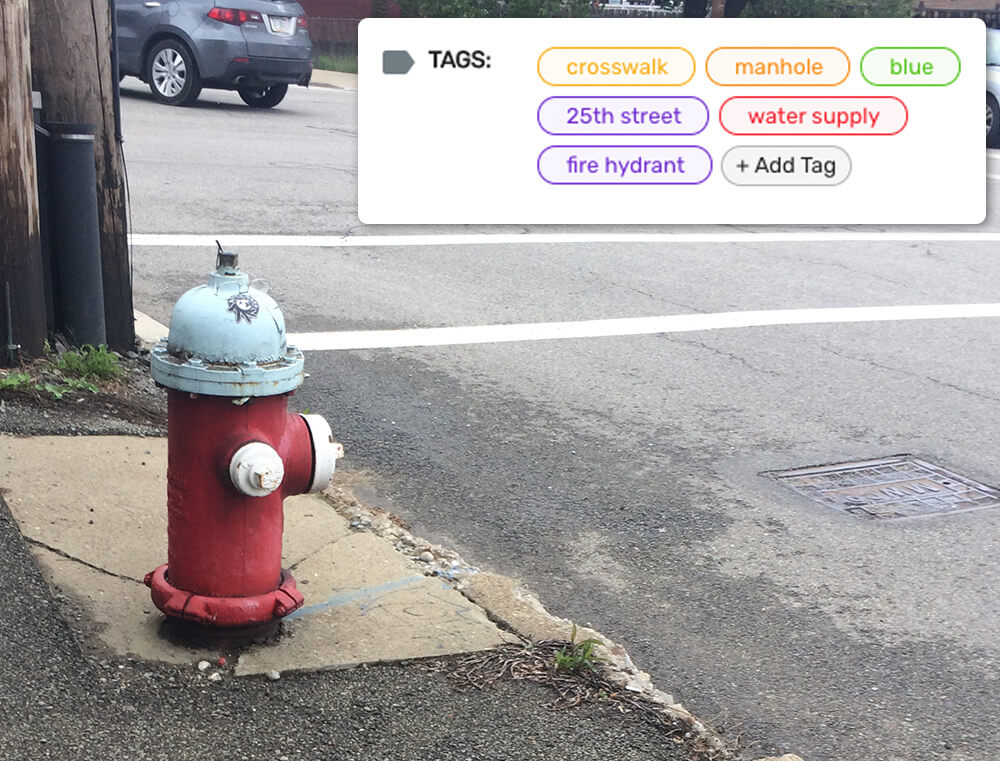 We have talked to many clients who commit weeks or even months to manual data entry. With AgileMapper, everything collected in the field updates on the desktop app in real-time and is instantly plotted on the map. These clients aren't spending valuable time entering data into a cumbersome GIS system. 
AgileMapper can even help increase transparency and accountability by visualizing everything done in the field with geo-tagged, time-stamped, and user-referenced imagery. The best part is the app and platform do not require any specialized training or disruption of existing workflows.
For project managers or foremen, AgileMapper provides critical insights into who is doing what and when. You can filter the map view to focus on a single team member to verify and cross-reference their work with the location and time-stamped data on AgileMapper.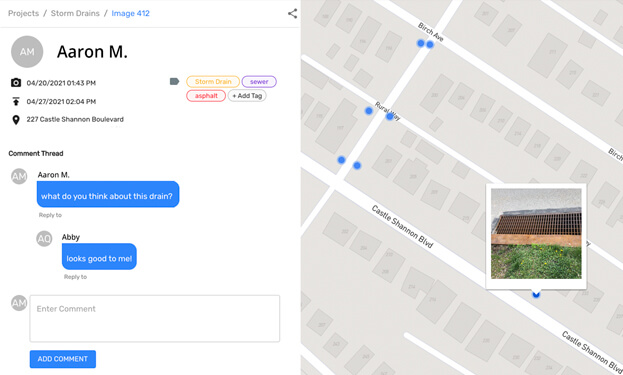 AgileMapper also enables straightforward chatting and commenting, which helps teams of any size collaborate in real-time from the field. If you catch a potential problem, just add a comment to the capture and communicate your concerns in real-time, straight from the platform. No more conversations spread between three different apps on multiple devices. Every photo and conversation for your projects are in one place, safely stored in the cloud.
Ultimately, AgileMapper results in reductions to field personnel time, greater collaboration between office and field crews, and the creation of a single source of truth around all asset and project information. 
RoadBotics is happy to say that we have heard our clients loud and clear, and we believe AgileMapper is the solution to their asset and project management concerns. Could AgileMapper be the solution that will work for you, too? 
Even more exciting, it is free for you to sign up and get started. 
Now get out there and start AgileMapping!