AgileMapper turns your unstructured image data into an interactive, tagged, and searchable map – essential for infrastructure asset inventory and inspection, sidewalk and MS4 compliance, and construction project management. 
You may have already read our blog post about how to upload image data to the AgileMapper platform. If not, you can read it or watch this video. 
But did you know that the platform supports a number of different sources – including drone, 360, and smartphone images? Let's check it out!
With advancements in drone technology, it is easier than ever to collect aerial images for asset monitoring and project management. 
In the example below, a parks department used a drone to capture images of pavilion roofs to monitor their condition and determine if maintenance was required. On AgileMapper, the images are mapped and tagged by AI. Park officials can also use custom tags to identify the pavilions in need of repair and share that information with field crews.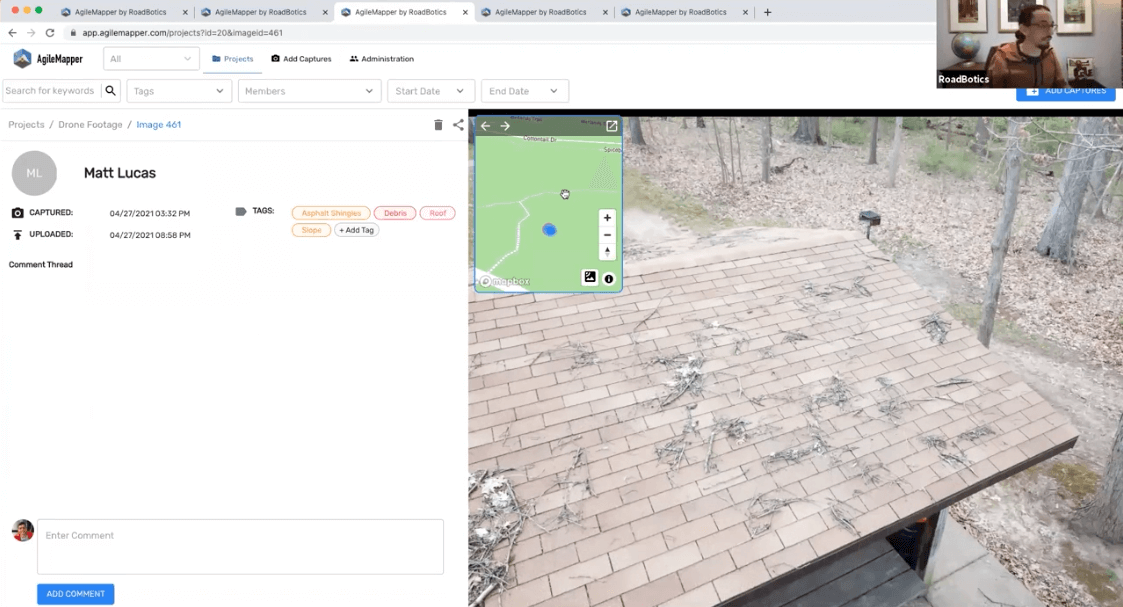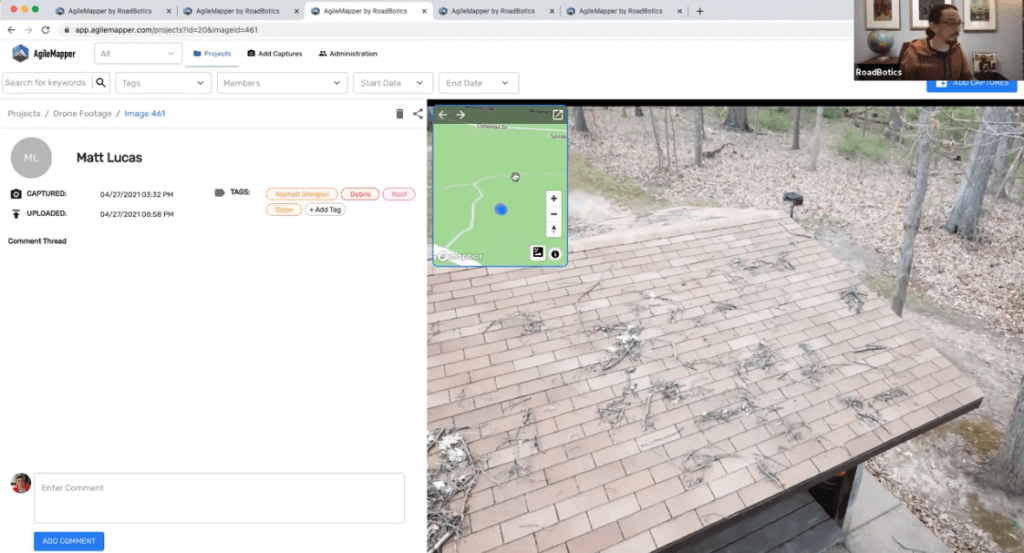 Have you ever wanted your own personal street view? With 360 imagery on AgileMapper, you can have it!
A 360 image captures a fully panoramic view of a scene. From the point where the image was captured in time, you can view the full scene as if you are turning in a complete circle, and looking up or down. The best part is you no longer need expensive equipment to capture 360 images; there are cameras on the market for a few hundred dollars. 
Too often, 360 image data is hard to manage and view without a complex, specialized platform. On AgileMapper, existing 360 imagery can be uploaded and is then automatically mapped on the platform. Pick a point to access the image and rotate it to view the entire scene, then add tags to highlight the visible assets. 
With 360 imagery, simple street sign inventory data can be used to monitor other adjacent assets such as utility poles, trees, and street lights.
Most smartphones today have cameras that are advanced enough to capture images in High Dynamic Range (HDR), meaning the images will be more detailed as the result of a widened exposure range. 
Because of this, the smartphone in your pocket is a perfect data source for AgileMapper.
Whether you take high-definition images or upload them from your camera roll, your image data is turned into an interactive map – just remember to turn on location services!
Do you have mixed media for a project? No problem! The upload process is the same regardless of image type. 
Ready to upload your drone, 360, or smartphone images to AgileMapper? Sign up for a free account today!