Easily Collect Visual Data
Before problems or disasters happen, collect an image inventory of your assets using just your smartphone. 
Images appear on a map and include GPS location information and a date/timestamp.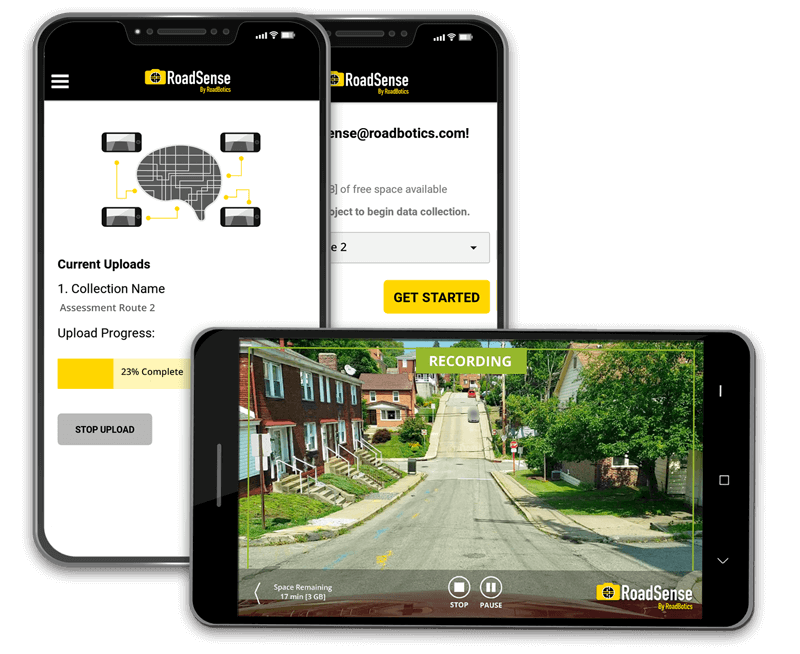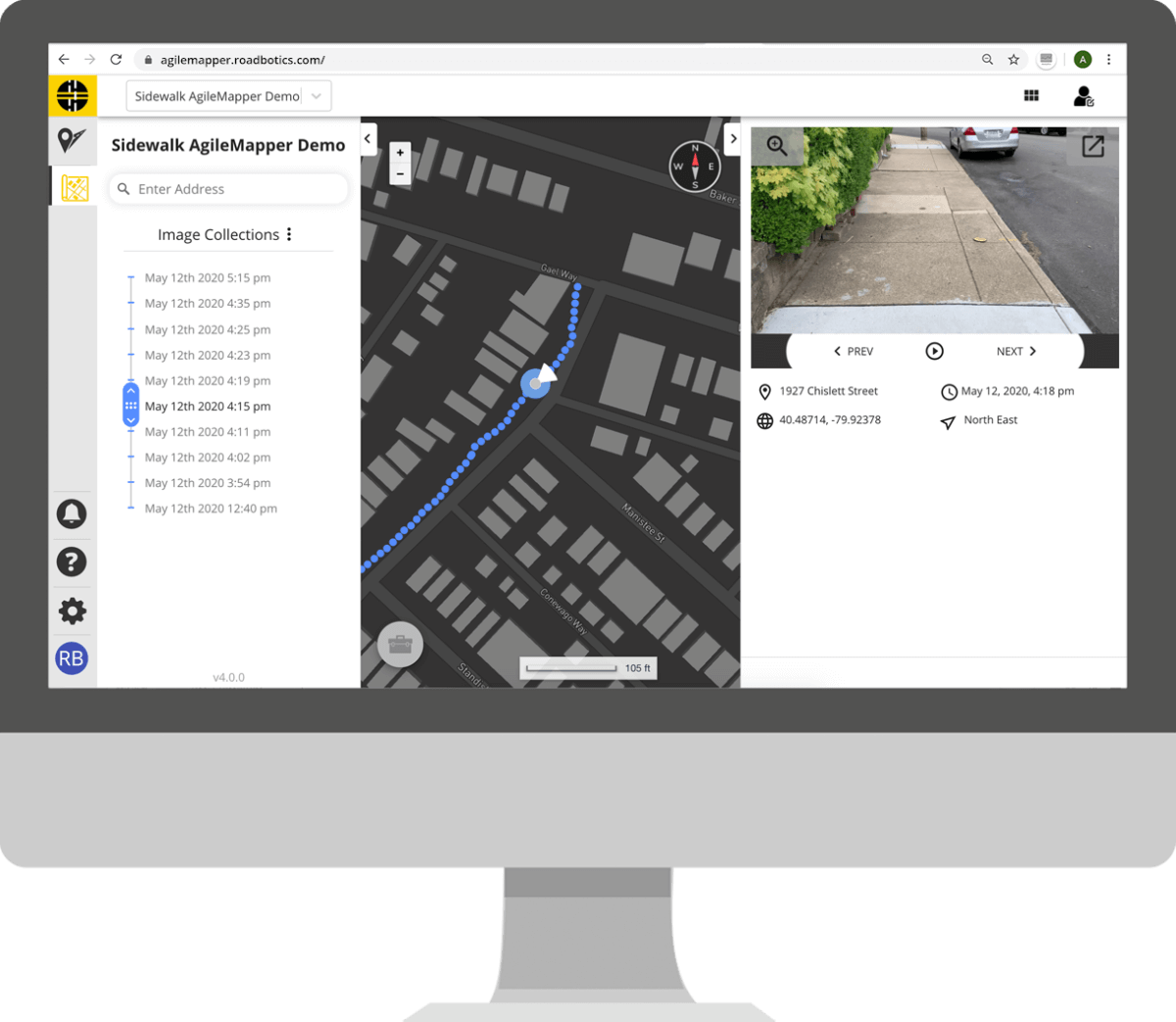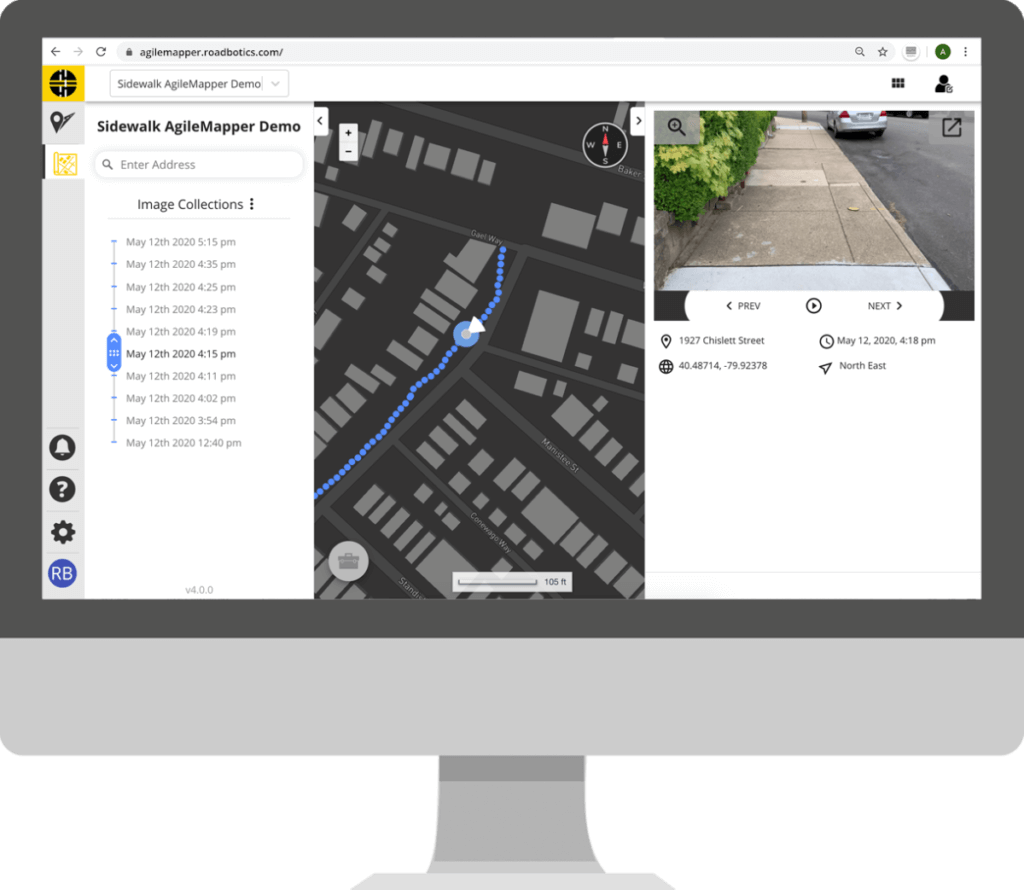 Your assets will appear on a web-based map, where you can review and evaluate their condition from anywhere. 
The image inventory can help with making decisions, securing funding, and mitigating speculation.
Retain and Recollect As Needed
AgileMapper can be accessed from anywhere and is securely stored in the cloud. The time-stamped images provide an accurate record of your public infrastructure assets. 
You can recollect data at any time, making your image library a useful before and after tool for funding and insurance purposes.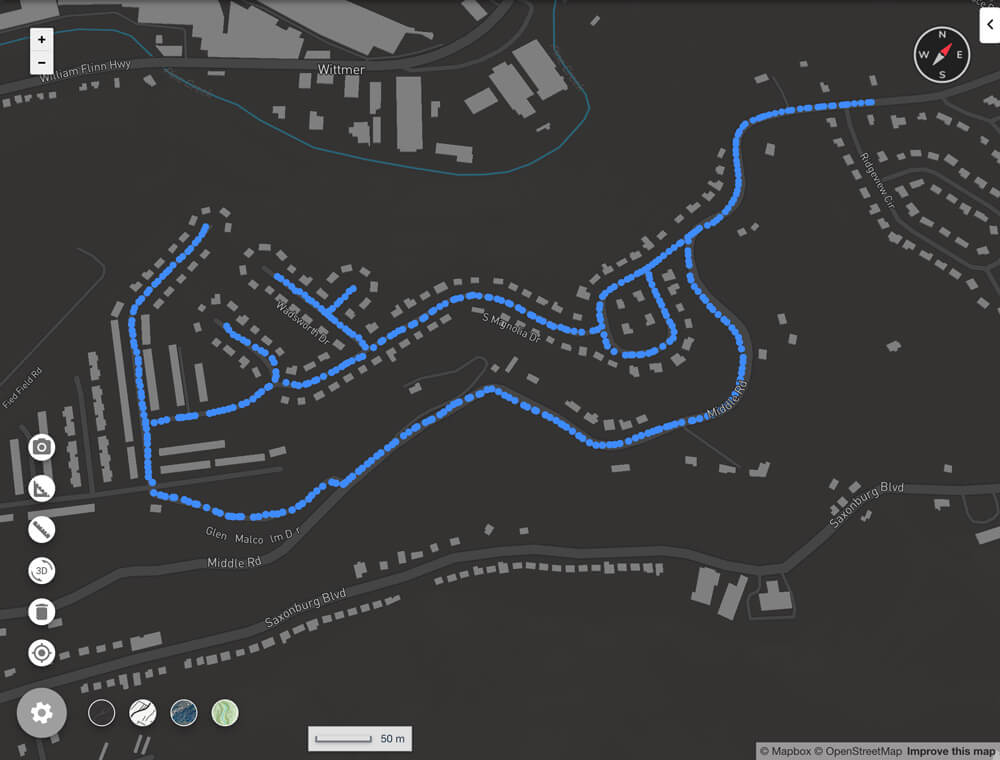 Save For Future Analytics
AgileMapper data can later be plugged into the advanced analytics on the RoadWay platform.
Make decisions with the data you have now, and use this data for more advanced analysis later.