Create a comprehensive inventory of your infrastructure with the RoadSense app. Start making better data-driven decisions today while maintaining a history of your infrastructure over time, including sidewalks, trails, and more. If you can capture it on video, we can create an image log.
Snapshots of Your Network
Develop a GIS based image log of every part of your network. The data is automatically timestamped, and you have access from wherever you need with the RoadWay platform.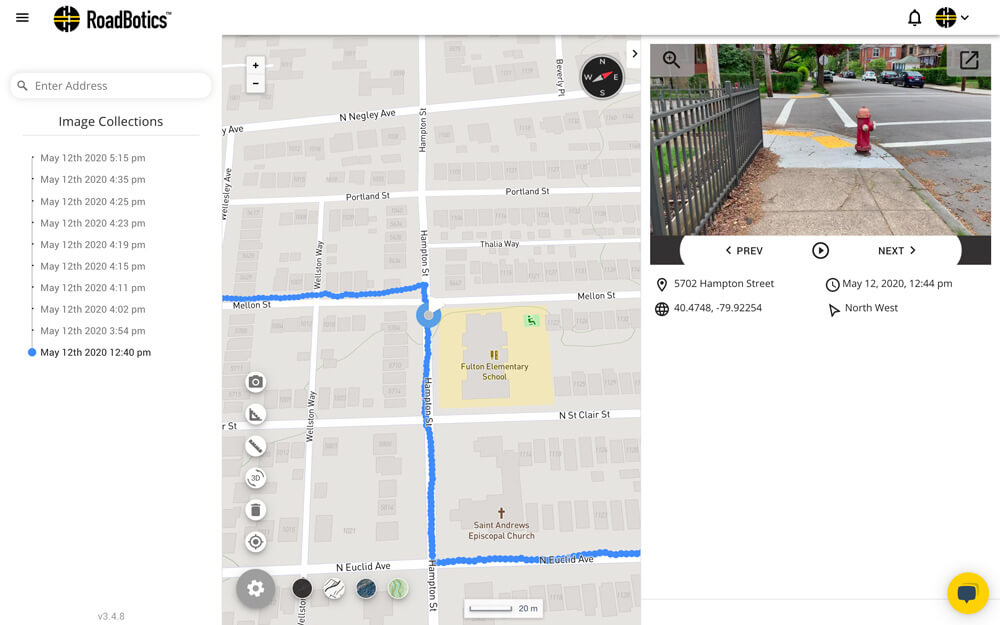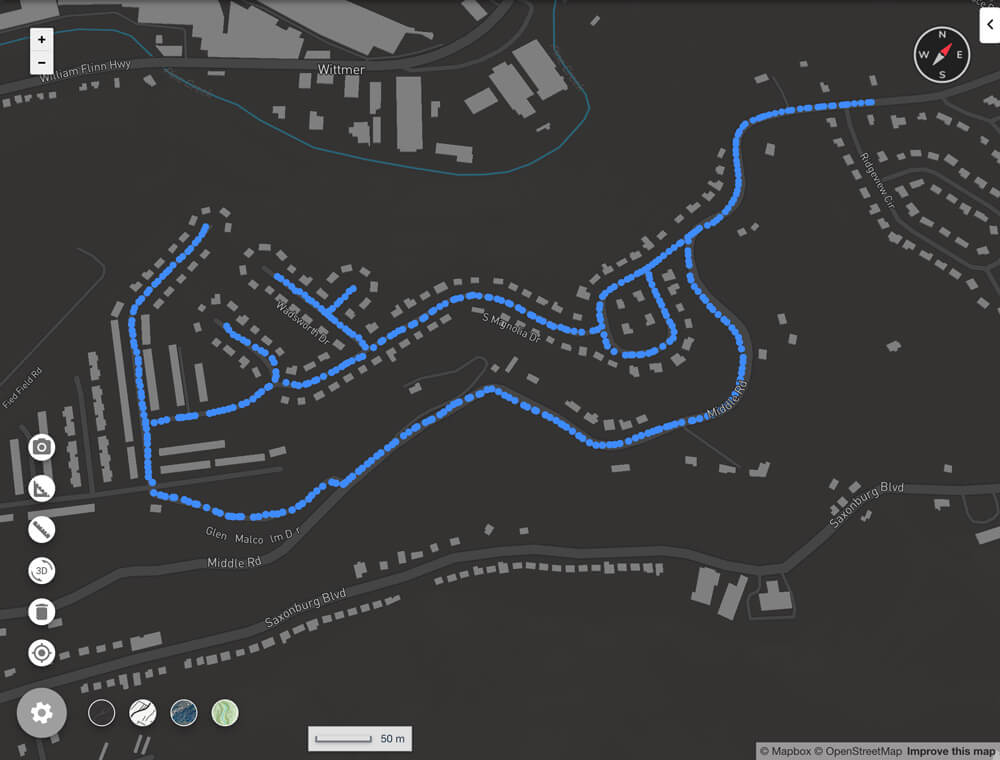 Save For Future Analytics
Image Logger data can later be plugged into the advanced analytics on the RoadWay platform. That way you have data you can make decisions with now, while saving more advanced analytics for when you have fully developed your process.
Manually Review Your Data
Use the imagery data to identify any conditions or assets that are visible to the camera. This includes signage, streets, curbs…it's only limited by your creativity and imagination.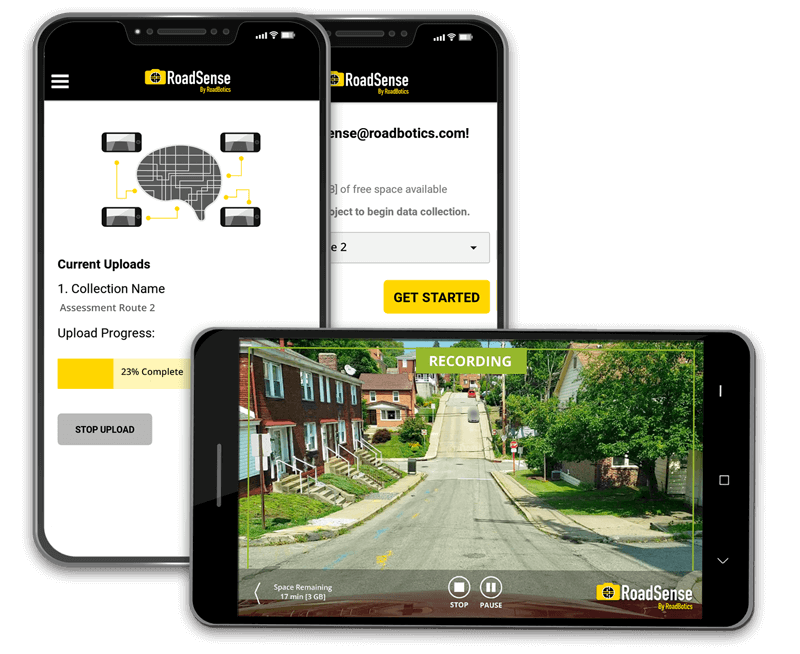 You Control Data Collection
With the power of the RoadWay platform at your fingertips, you can create complete snapshots of your road network whenever and however frequently you want.