Our mobile apps turn your smartphone into an advanced data collection tool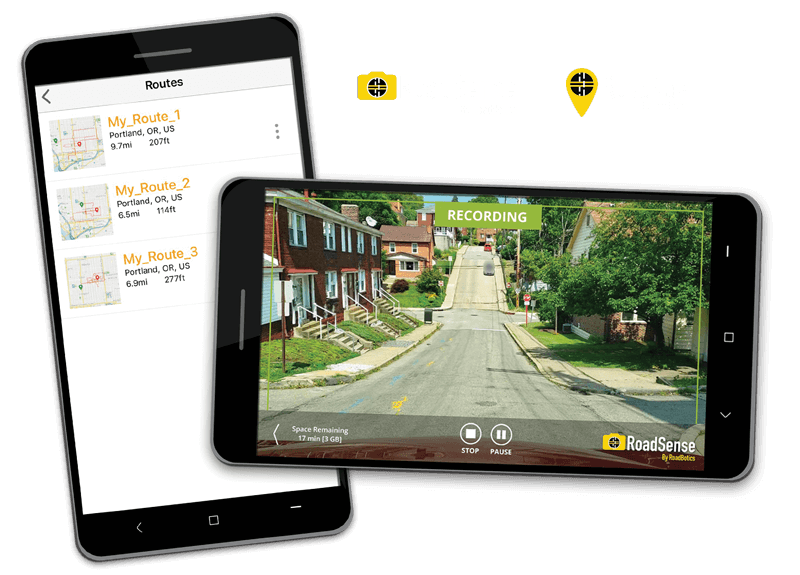 Advanced Data Collection With Your Smartphone
RoadBotics RoadNav and RoadSense apps are available for both iOS and Android. 
Once downloaded, they turn your smartphone into an advanced data collection tool. Within minutes, you can begin collecting valuable data and imagery.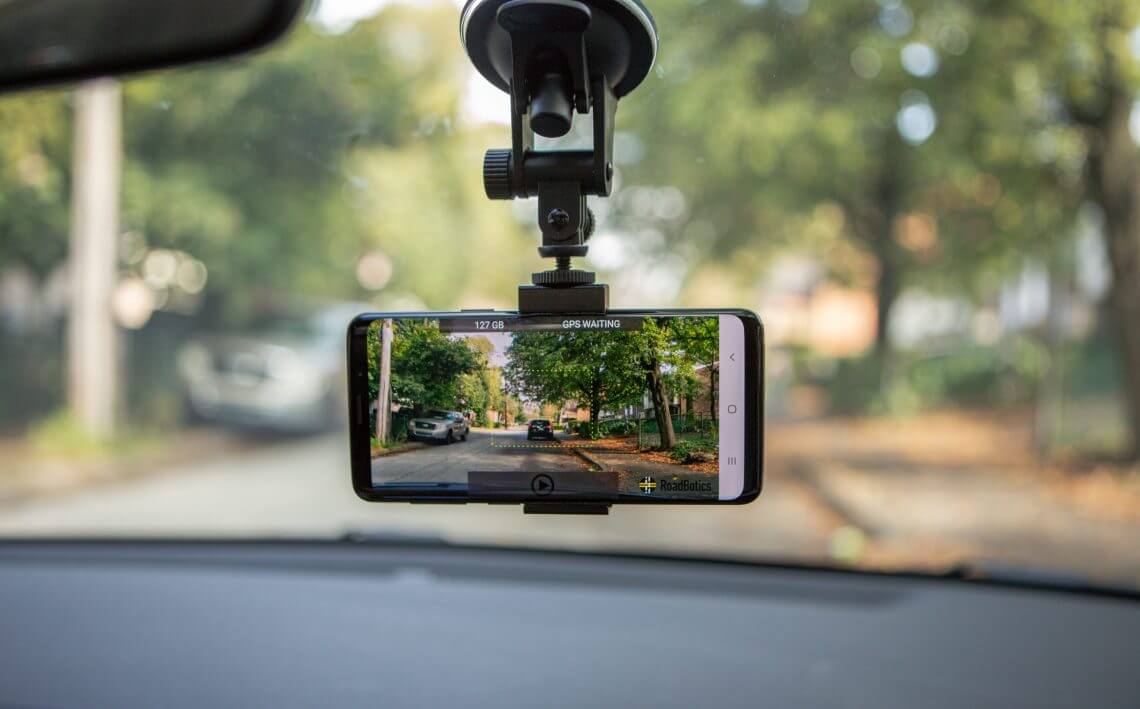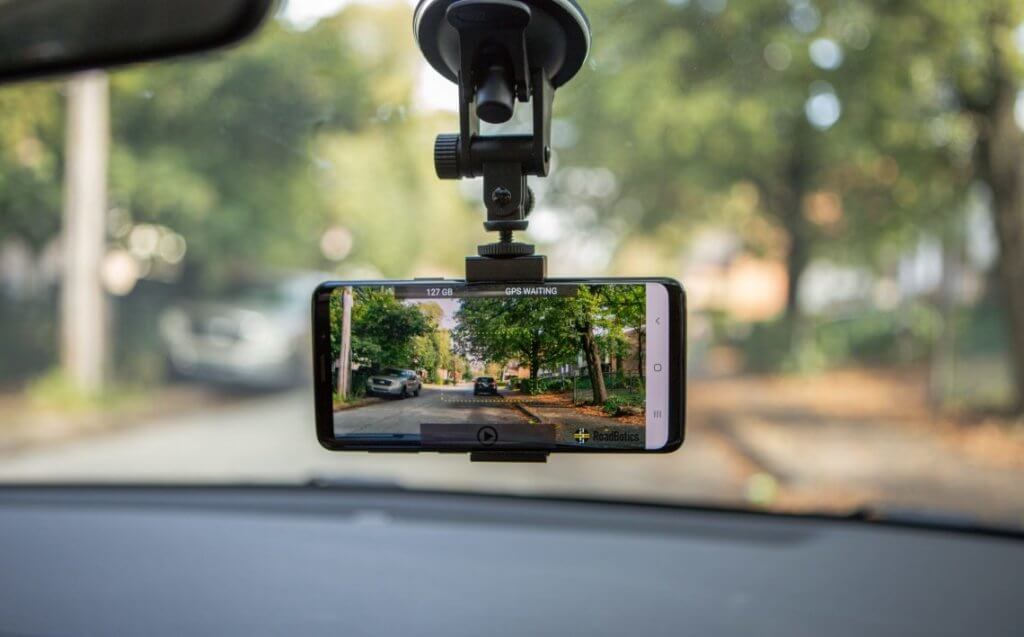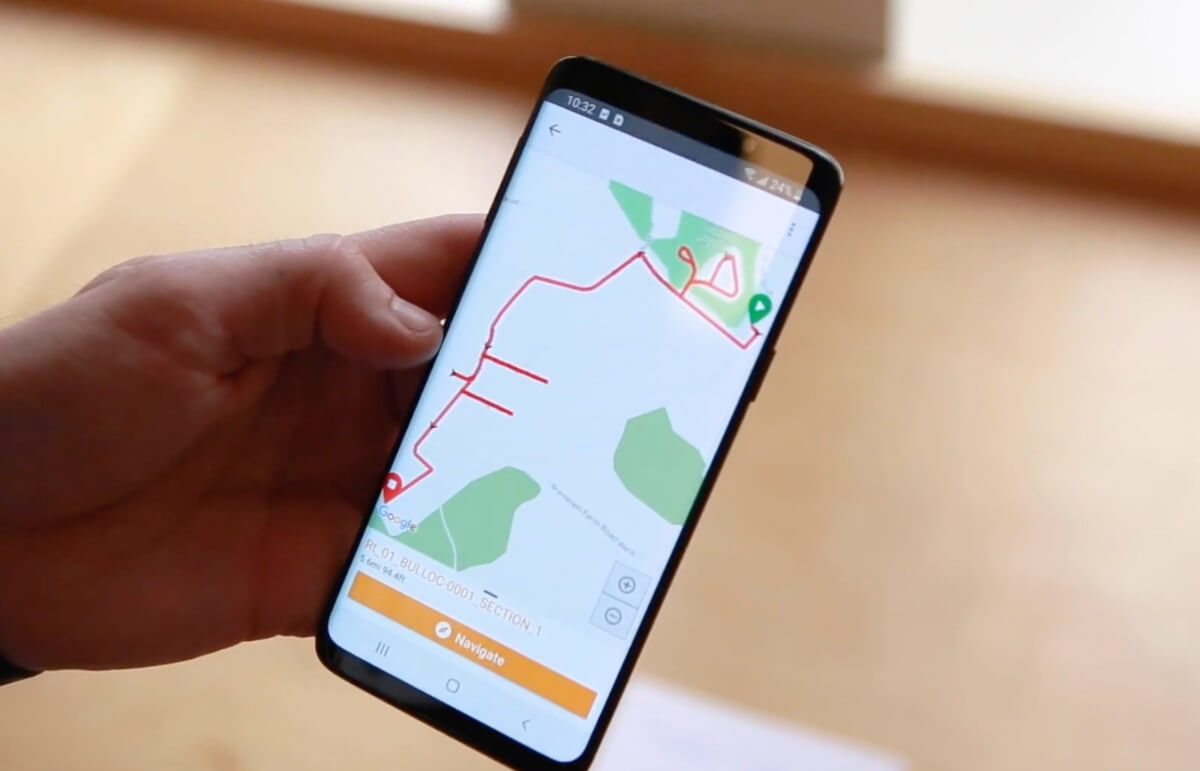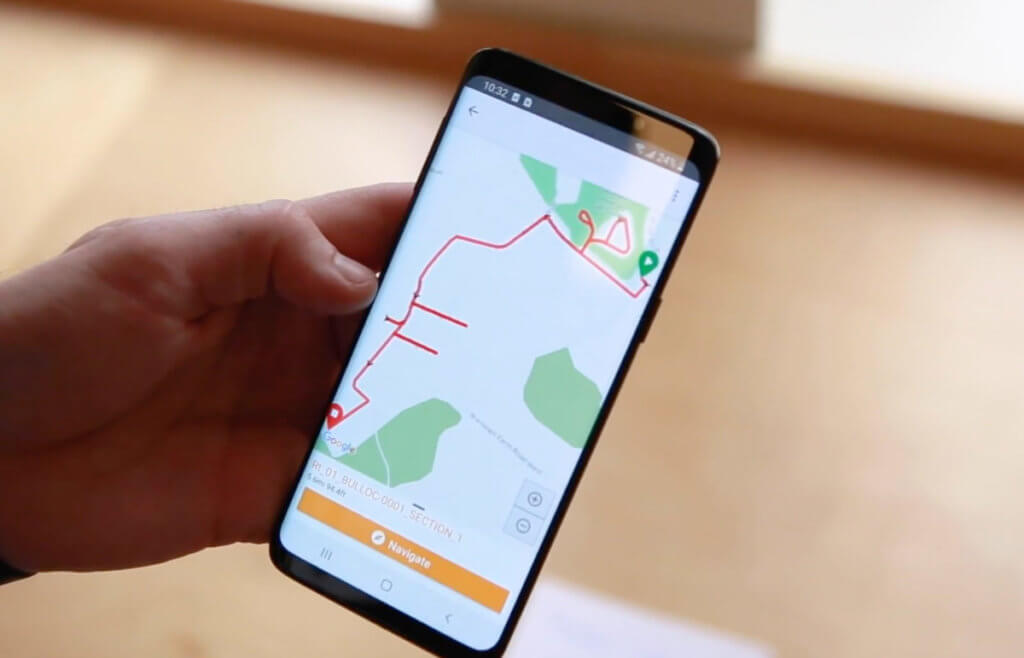 Custom Routes with RoadNav
The RoadNav app gives you explicit turn-by-turn directions for customized routes to ensure complete network coverage, making your data collection streamlined and thorough.
Do you need custom routes for snow removal, salt or de-icer application, garbage collection, or pothole-filling? RoadBotics can also help you cover your territory more efficiently using RoadNav.
Data Collection and Image Inventory with RoadSense
Once you have the most efficient routes from RoadNav, simply mount your smartphone in the windshield and begin collecting data with the RoadSense app. 
Once you've collected your road and road-adjacent image data and completed the simple upload process, you can immediately view all of the imagery on a map with GPS location information and date/timestamps.  
This data can be used for a RoadWay Basic, RoadWay Plus, or RoadWay Maintenance subscription, with options for condition ratings, individual distress identification, and in-depth reporting.
Get started on our live demo or speak with an expert