Our mobile apps turn your smartphone into an advanced data collection tool, providing turn-by-turn navigation routes and high-definition imagery recording .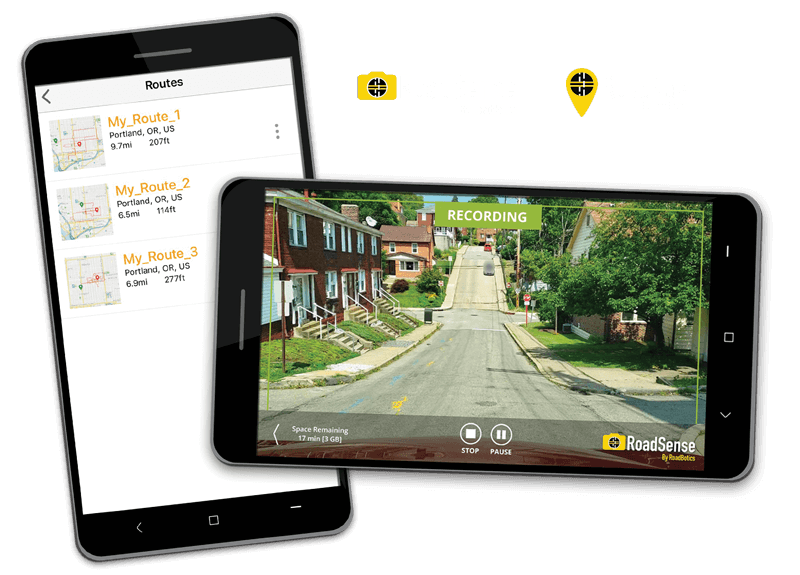 Advanced Data Collection With Your Smartphone
The RoadNav and RoadSense apps are available for both iOS and Android. Once downloaded, they turn your smartphone into an intelligent dashcam for infrastructure.
Within minutes, you can begin collecting valuable data and imagery- all while following an efficient, time-saving route. 
The data you collect is integrated onto our RoadWay or AgileMapper platform.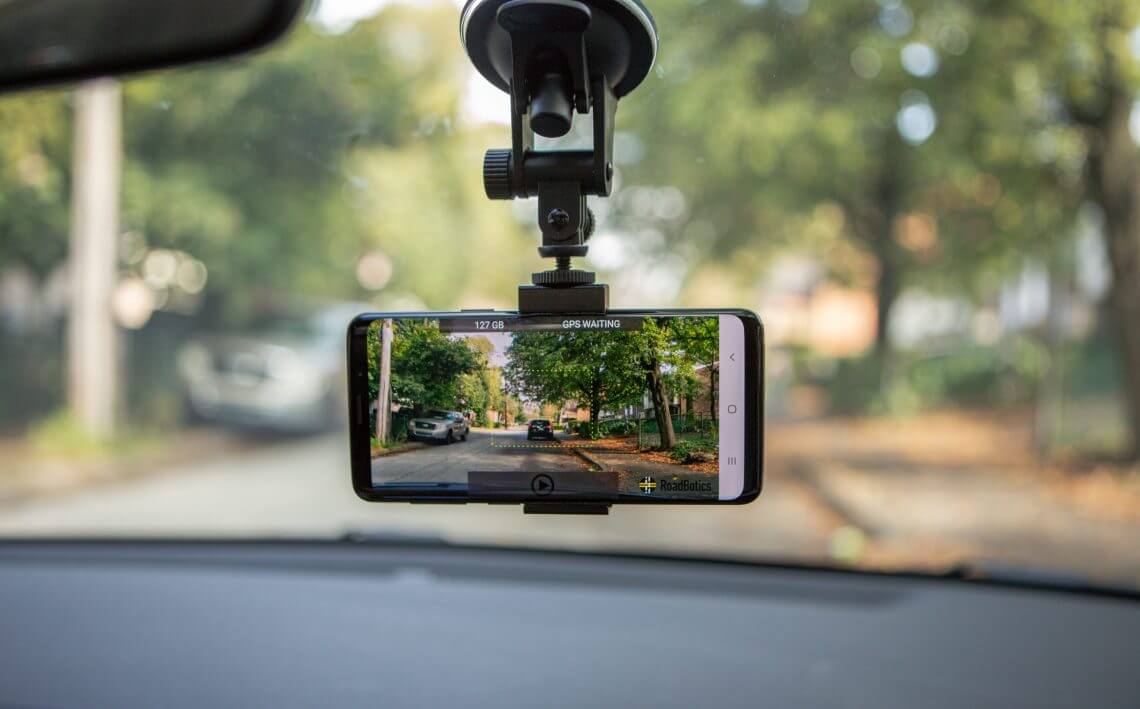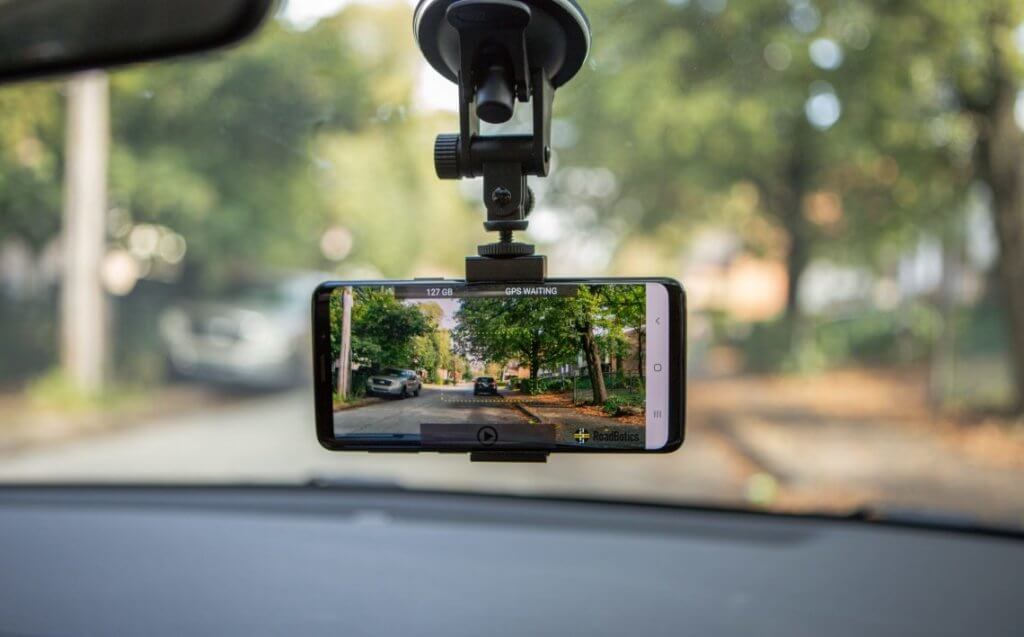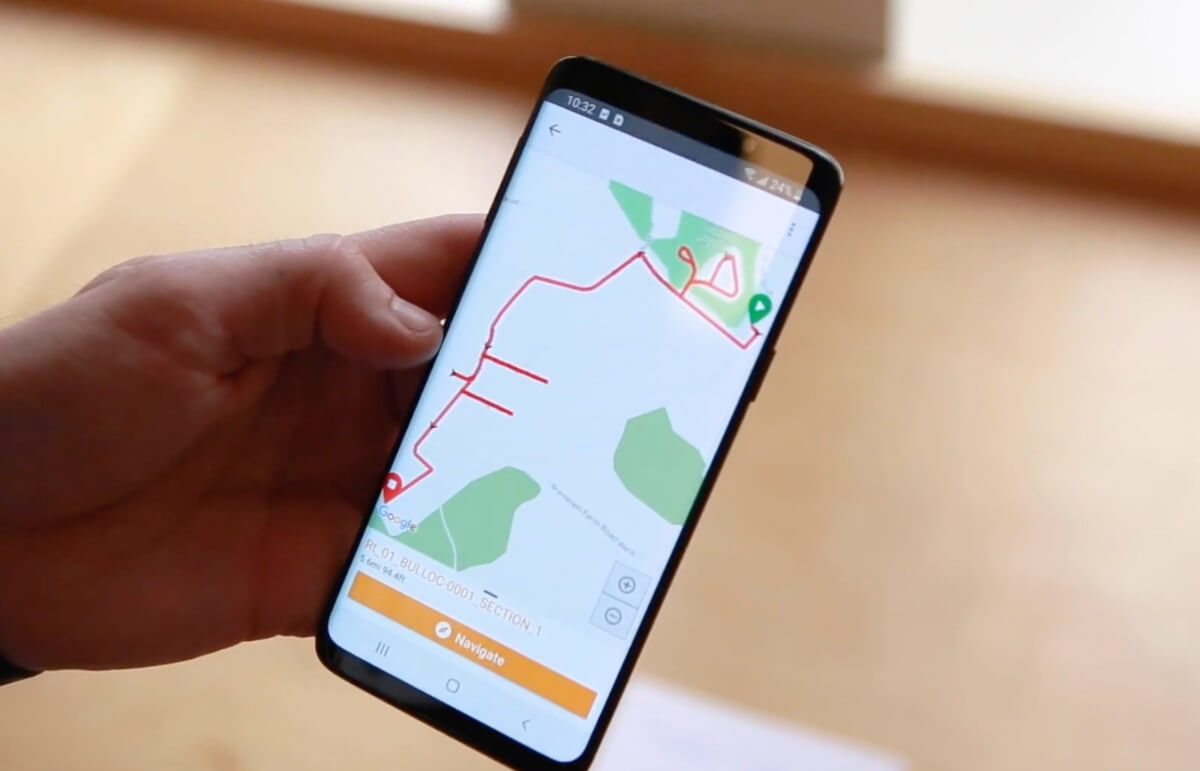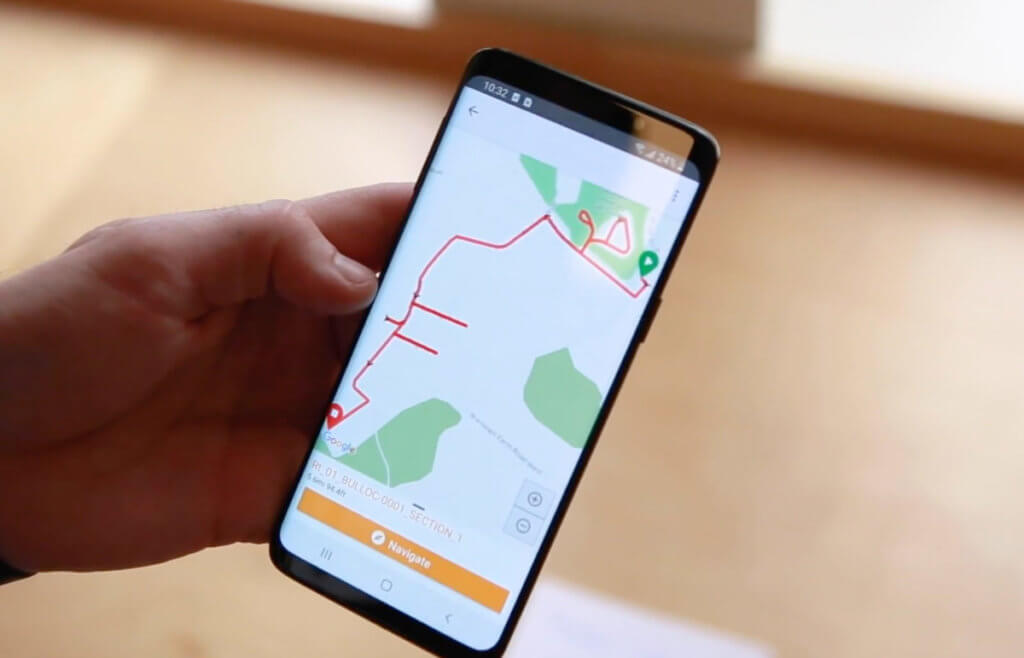 Custom Turn-By-Turn Navigation
RoadNav delivers customized routes to ensure you get complete network coverage and significantly increased efficiency when planning service routes. 
For mapping road networks and public infrastructure assets, this means your data collection efforts are streamlined and thorough.
Whether for snow removal, salt or de-icer application, garbage collection, or pothole-filling, this means our custom routes will cover your territory more efficiently.
Use Your Data for Simple Image Inventories or Advanced AI Assessments
RoadNav and RoadSense help you collect a comprehensive road inventory and live snapshot of your infrastructure condition.
That data is used on RoadWay for Standard Assessments and Individual Distress Identification or on AgileMapper to monitor public infrastructure assets like sidewalks and bike trails.
Get started on our live demo or speak with an expert