Easily create dashcam data with your existing smartphone using the RoadSense app. Data is automatically integrated into the RoadWay platform and available for analysis by our advanced RoadBotics AI products and services.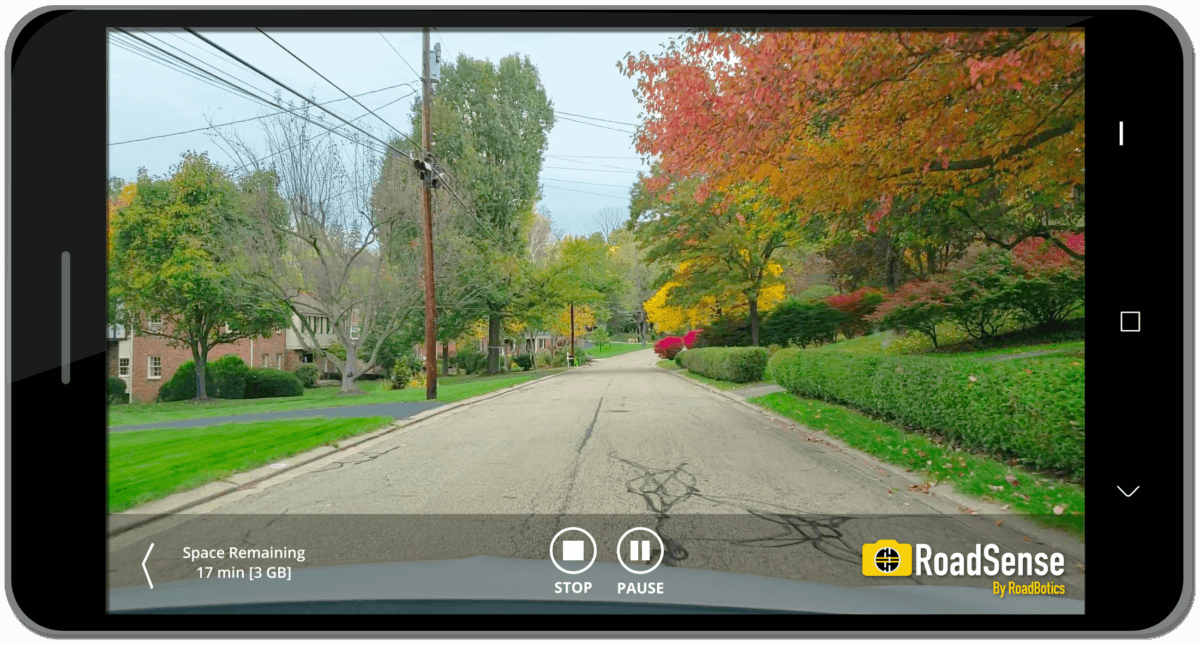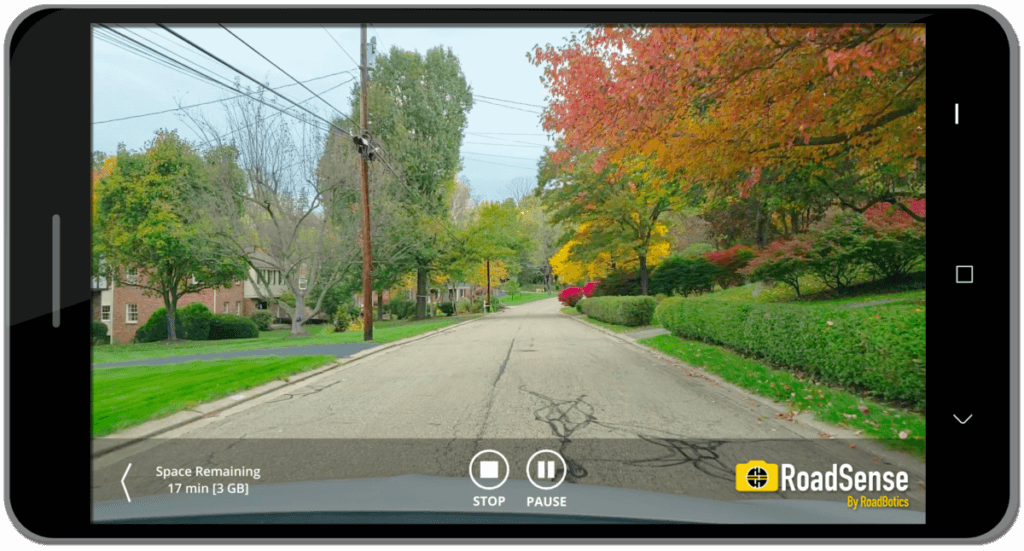 Collect Infrastructure Data With Your Smartphone
RoadSense is available for both iOS and Android. Using a windshield mount, we turn your smartphone into an intelligent dashcam for infrastructure.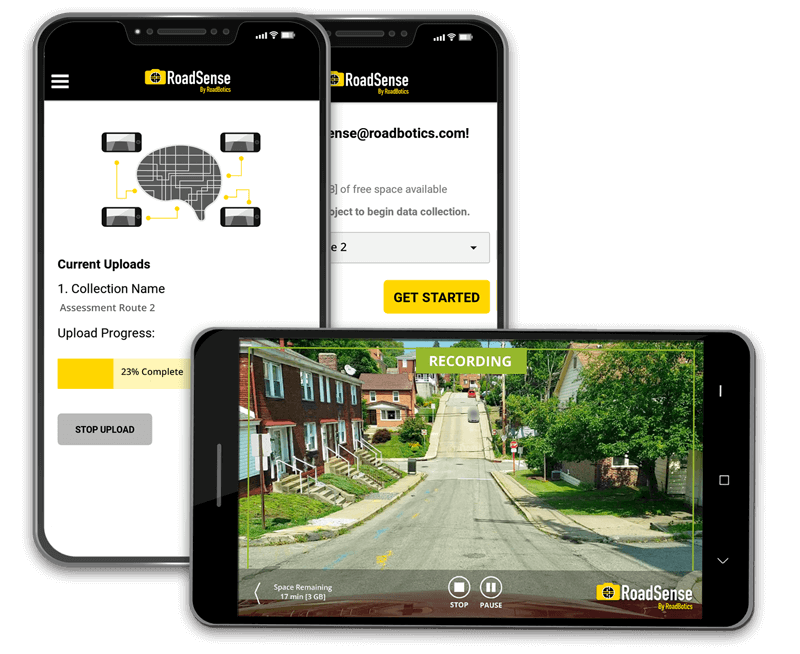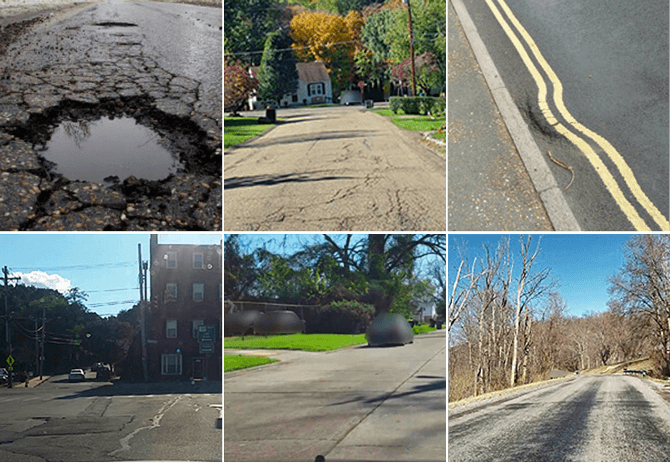 Integrate Data Into Other Products
RoadSense data can be used for Road Ratings, Individual Distress Identification, and more.
You can unlock more value from your data by reusing it in other RoadBotics products. 
With a smartphone and a cellphone mount, you have the most advanced infrastructure sensor ever developed.
It's simple to get set up and even easier to get started transforming your team into a data-driven organization.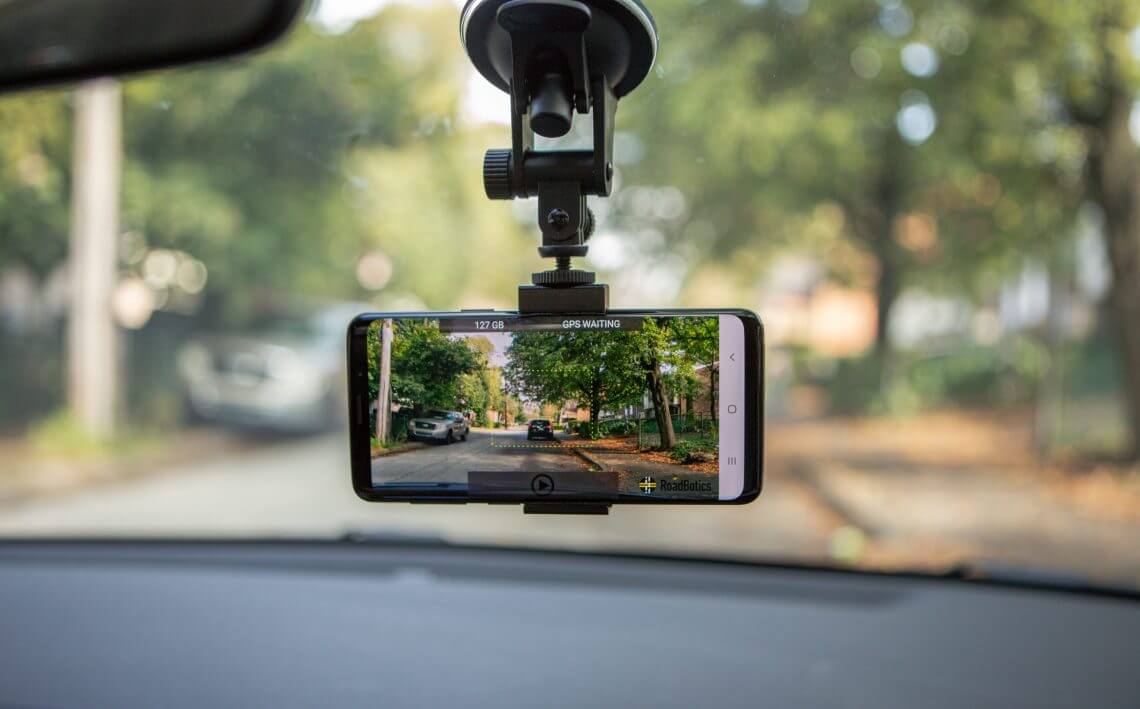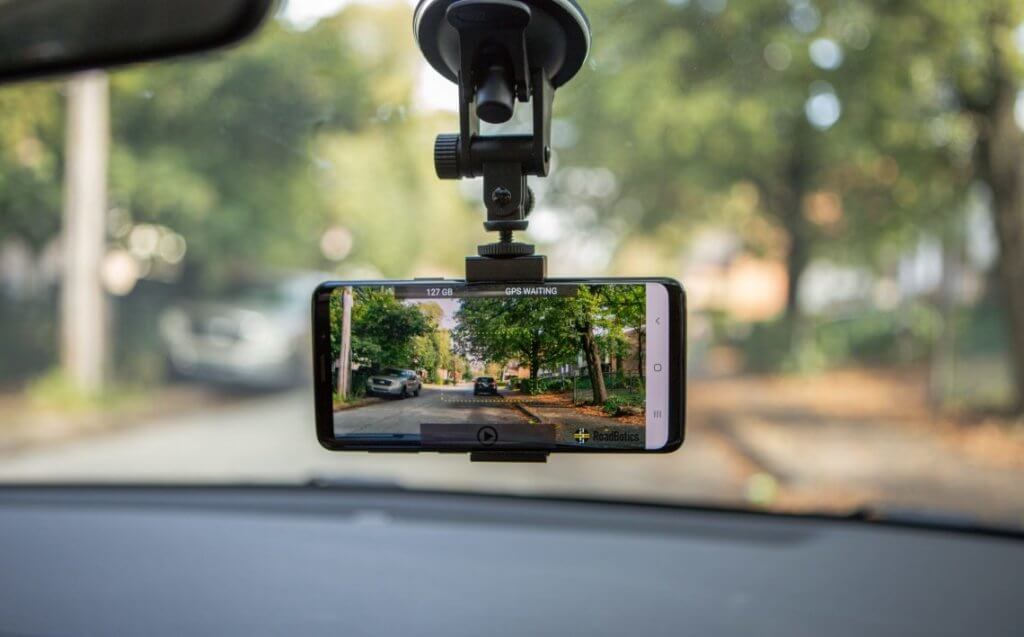 Use RoadSense to easily collect a comprehensive road inventory and live snapshot of our infrastructure condition. We make image logging seamless and easy without need for complex GIS integrations or custom hardware.
Get started on our live demo or speak with an expert