Imagine having an interactive map of your road network conditions right at your fingertips, complete with a color-coded rating system and clearly identified distresses. You could proactively manage maintenance and strategically treat existing problems to save your town or city time and resources.
RoadBotics makes this objective assessment tool a reality.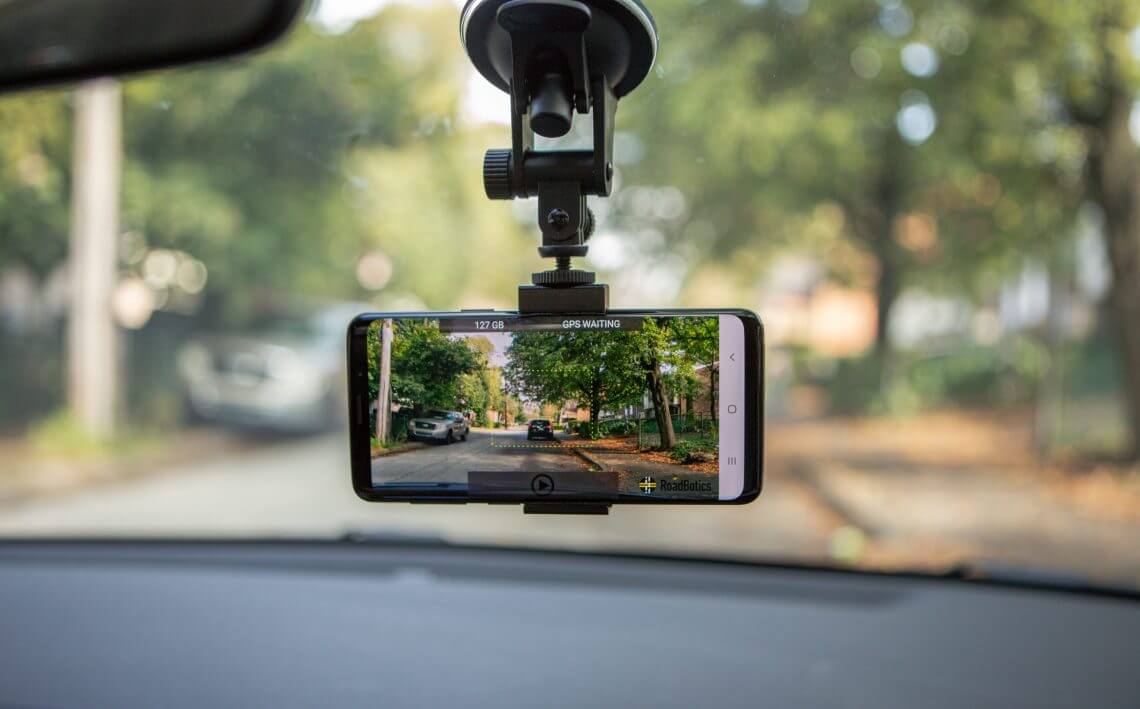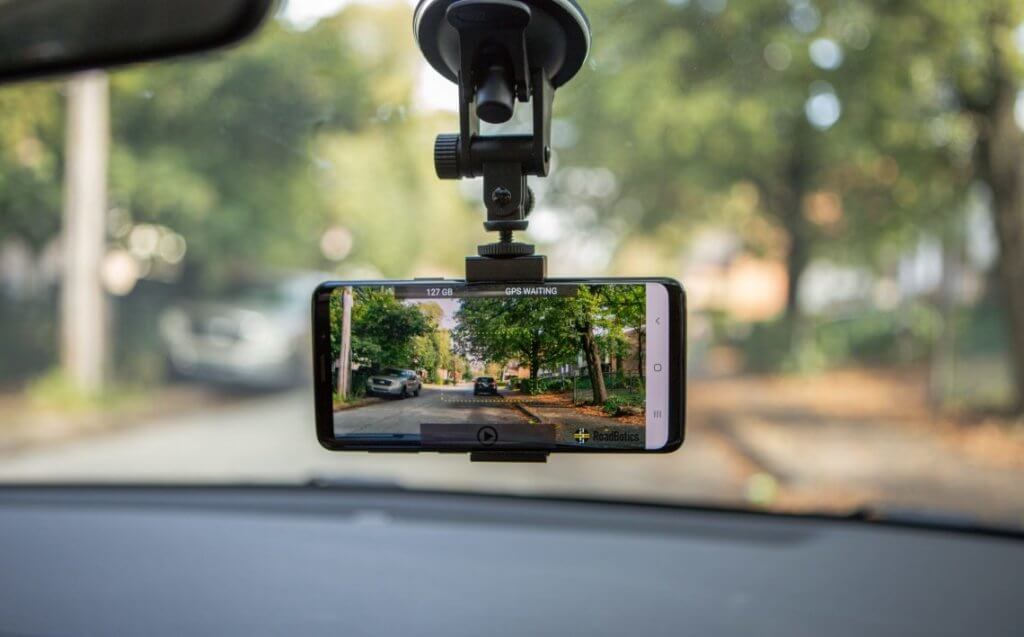 After driving your road network with our user-friendly RoadNav and RoadSense apps, the data you collect will be analyzed using RoadBotics proprietary artificial intelligence and machine learning system.
Every 10-foot section of your network receives 1-5 rating based on its condition with six distresses indicated – including potholes and fatigue cracking.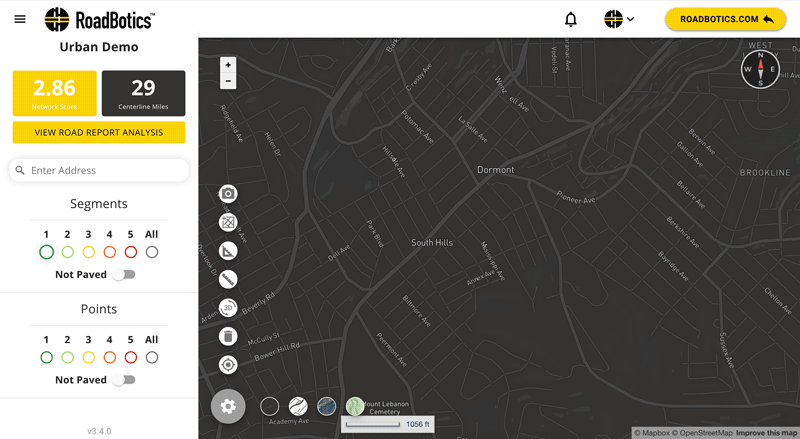 Segment and Point Conditions
RoadWay displays an interactive, color-coded map so you can visualize conditions for specific points, entire segments, or the whole network at once.
Click the 1 (dark green) through 5 (red) ratings of segments or points to see where your best and worst roads are located.  
Potholes and Other Individual Distresses
Check the "Show Potholes" option to see where the potholes in your road network are located. 
In addition to potholes, five additional individual distresses – fatigue cracking, pavement distortions, patches/sealant, transverse/longitudinal cracking, and surface deterioration –  are identified on every point image.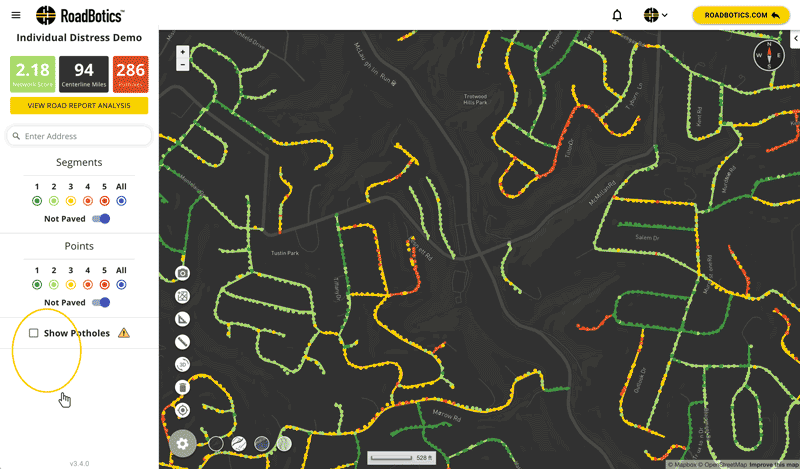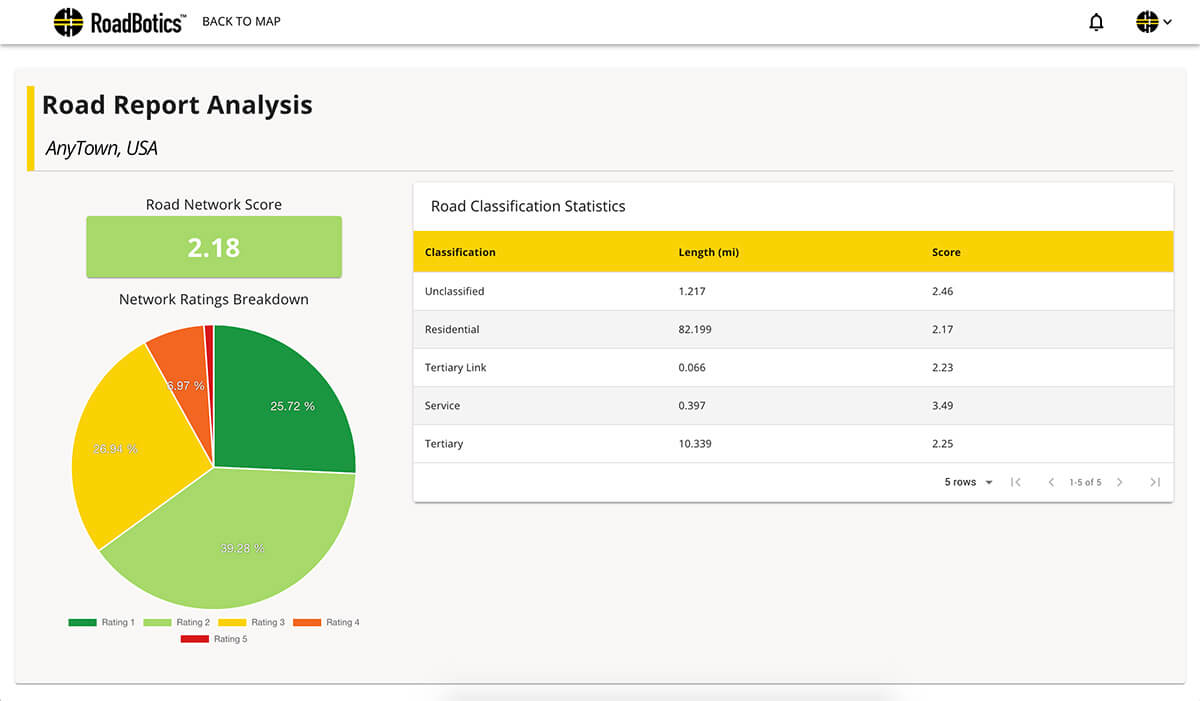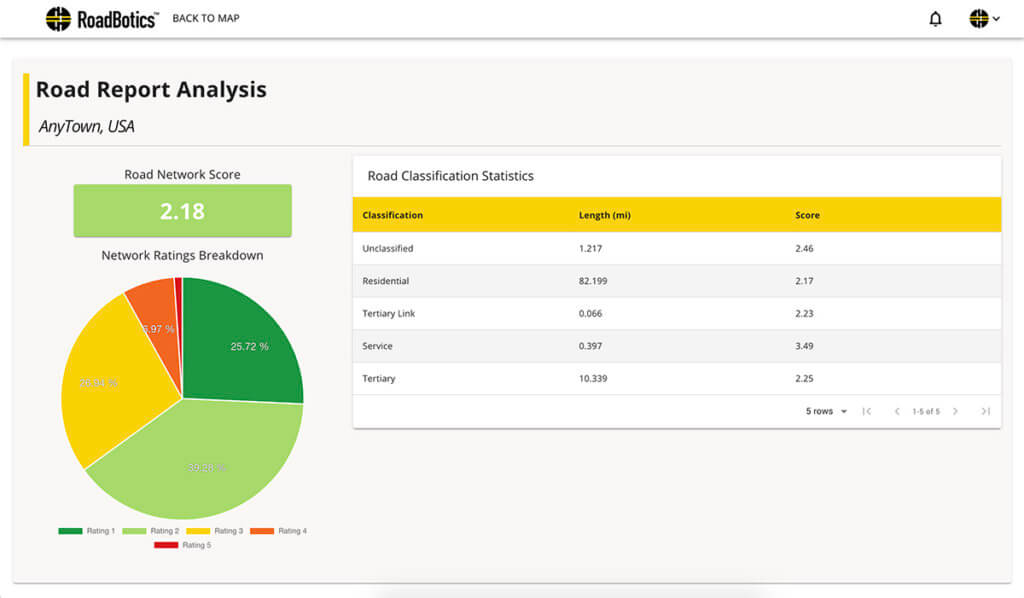 RoadWay's Report Analysis reveals the overall Road Network Score for your entire assessed area, breaking down different road types, lengths, and average ratings. 
Need to share your results? View all of your assessments and share access with your team from one dashboard.
Individual Distress Identification
RoadBotics identifies distresses based on standards set by the American Society for Testing and Materials (ASTM), Distress Identification Manual by the Federal Highway Administration (FHA), and the American Public Works Association (APWA) Road Maintenance Guide.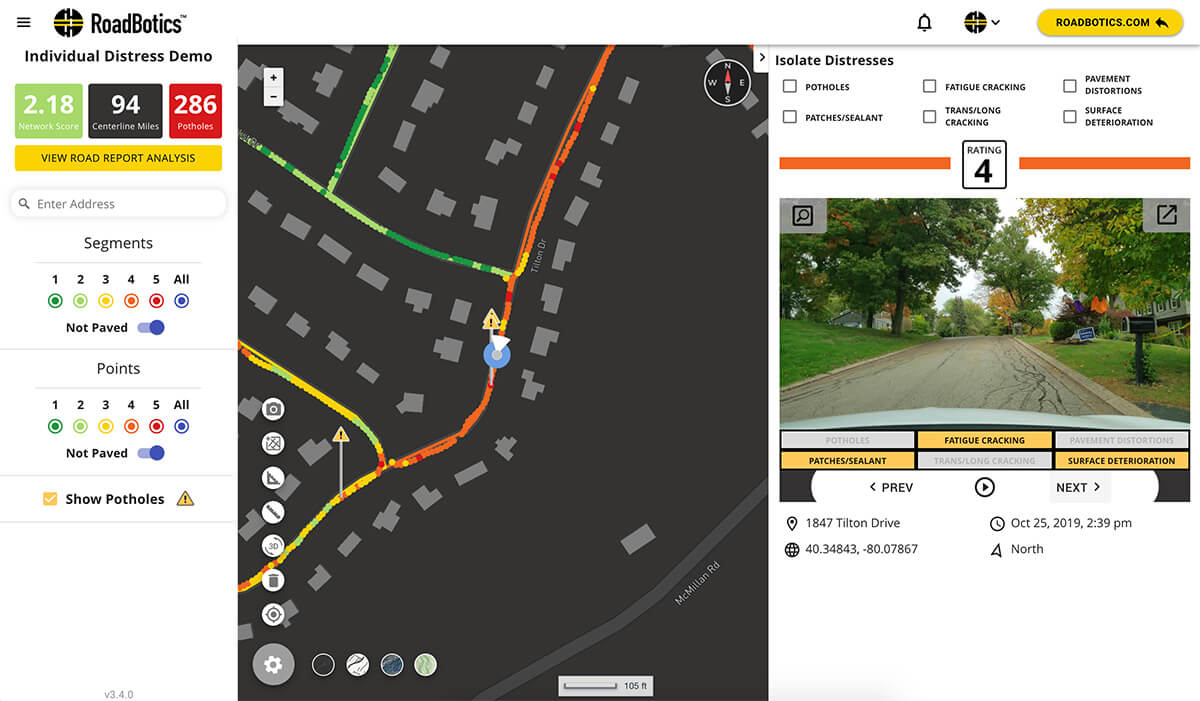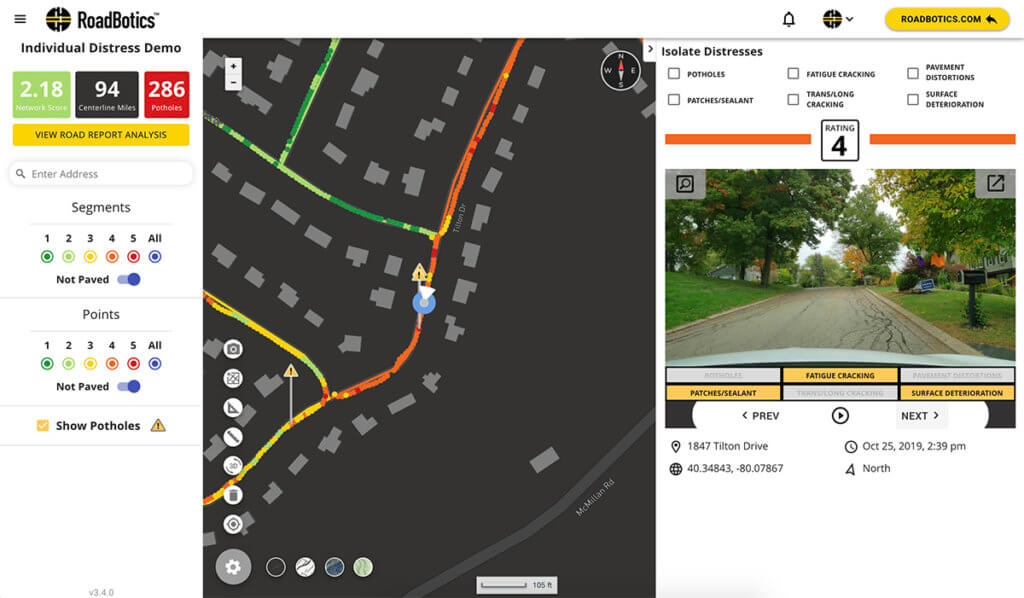 Our six categories encompass 18 different distresses including: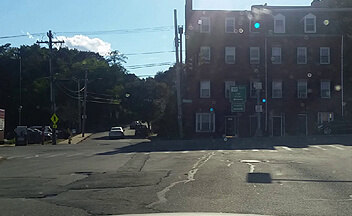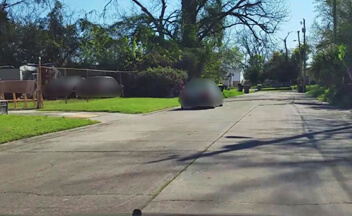 Transverse/Longitudinal Cracking
Ready to get this show on the road?