Standard Pavement Assessment
An objective road assessment gives you the confidence that your decisions are based upon dependable data. RoadBotics supports government pavement decisions with clear and actionable road ratings.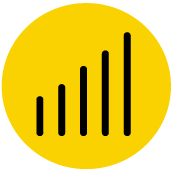 5-Level Rating System
Our 5-Level Rating system simplifies decisions and makes data more manageable. Our clients love the streamlined simplicity.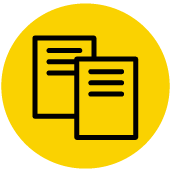 Easy Integrations
RoadBotics data can be exported into the leading pavement and asset management platforms. Whatever your current process, we will work with you to integrate Road Rating data.
Use the map to the left to navigate a live road assessment. Access your assessment, ratings, and images from anywhere with our cloud based offering.
Your interactive RoadWay map can be embedded onto another web page using automatically generated code, so it can be easily accessed by community members or stakeholders. RoadWay will be the best communication tool you have about your roads.
Our advanced AI identifies each distress along with its severity before generating a 1-5 rating automatically.
This allows you to focus your efforts on preventative maintenance versus full reconstruction seamlessly and easily.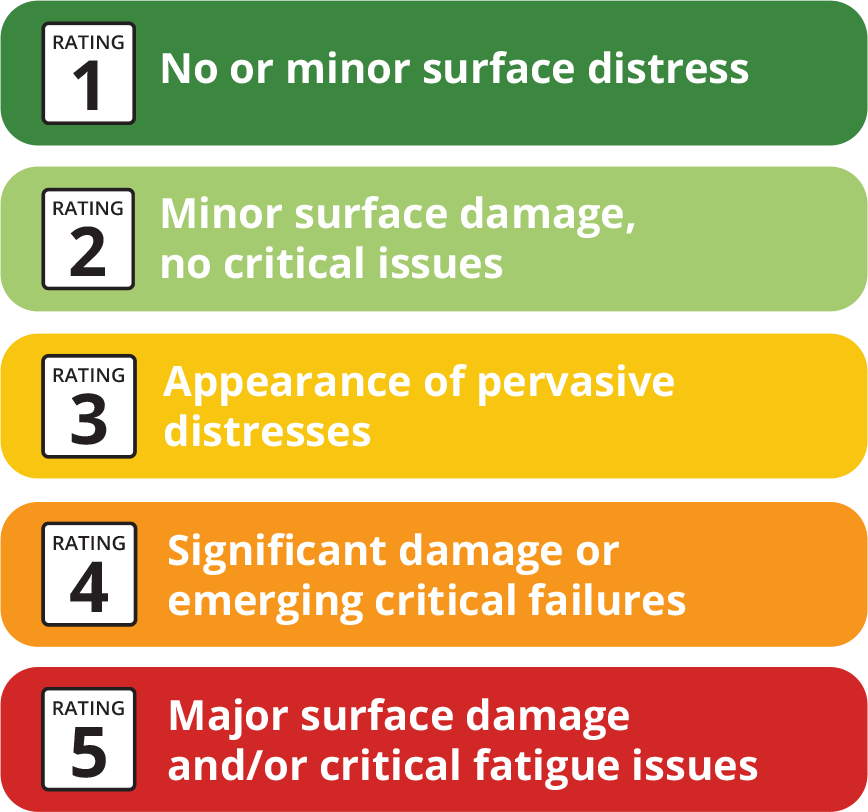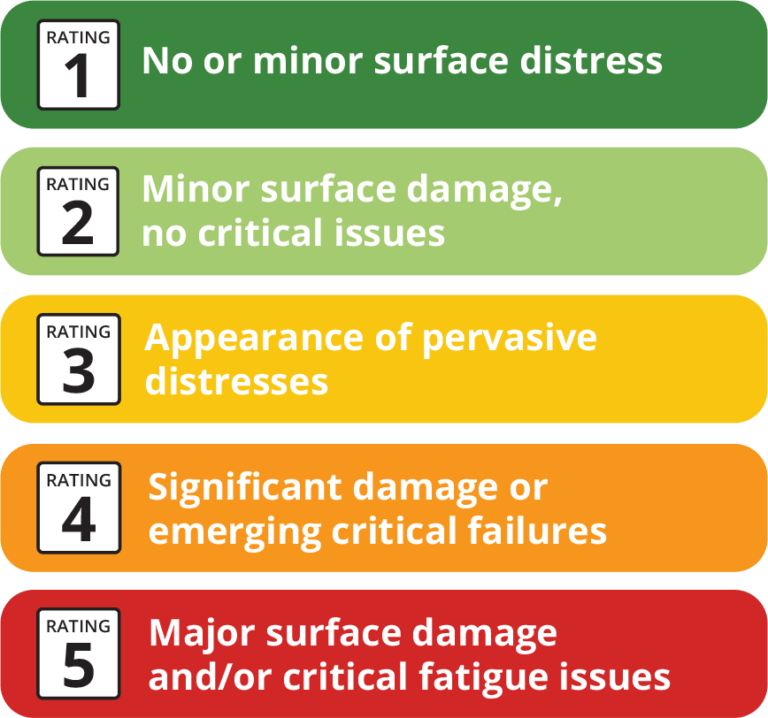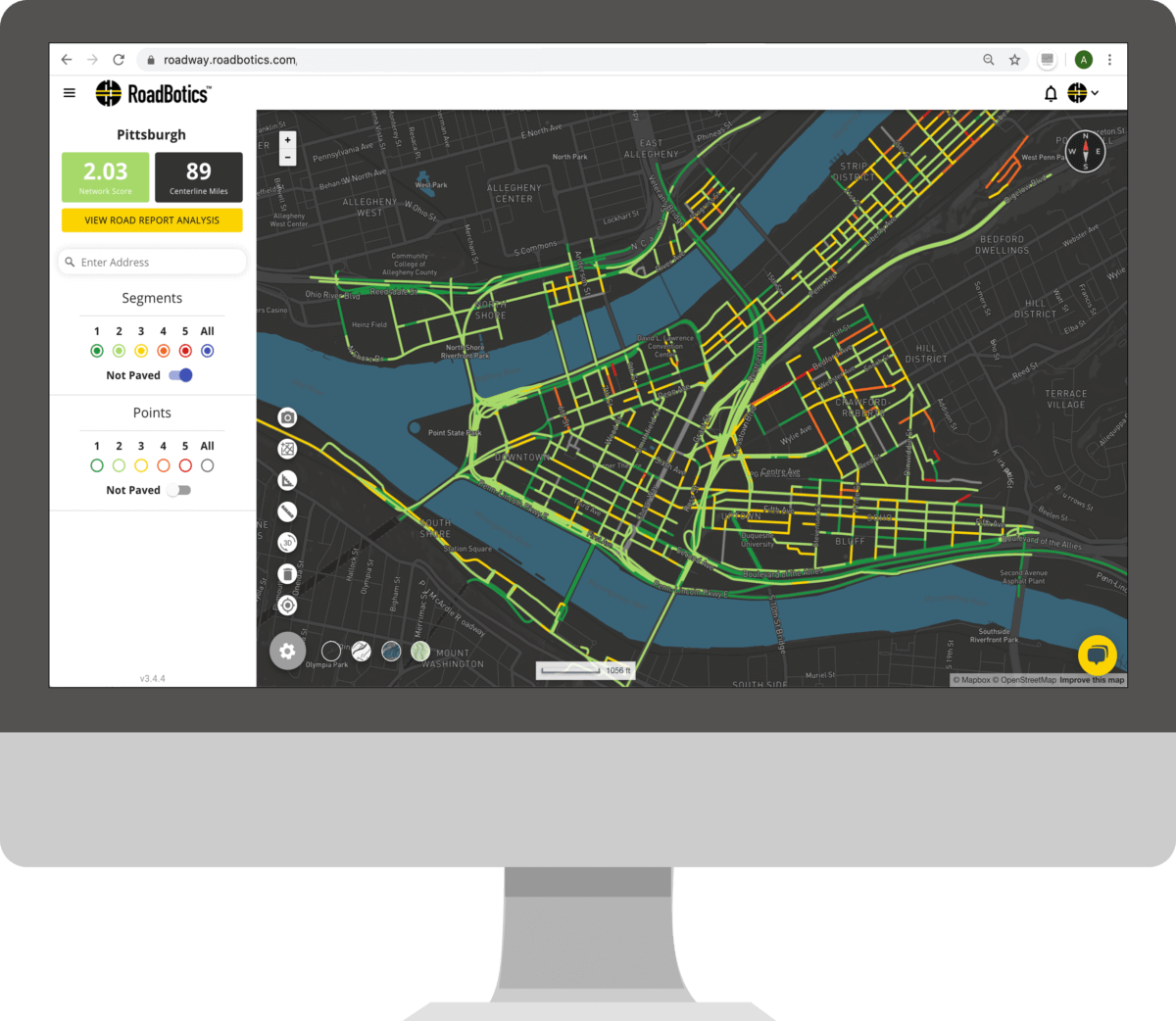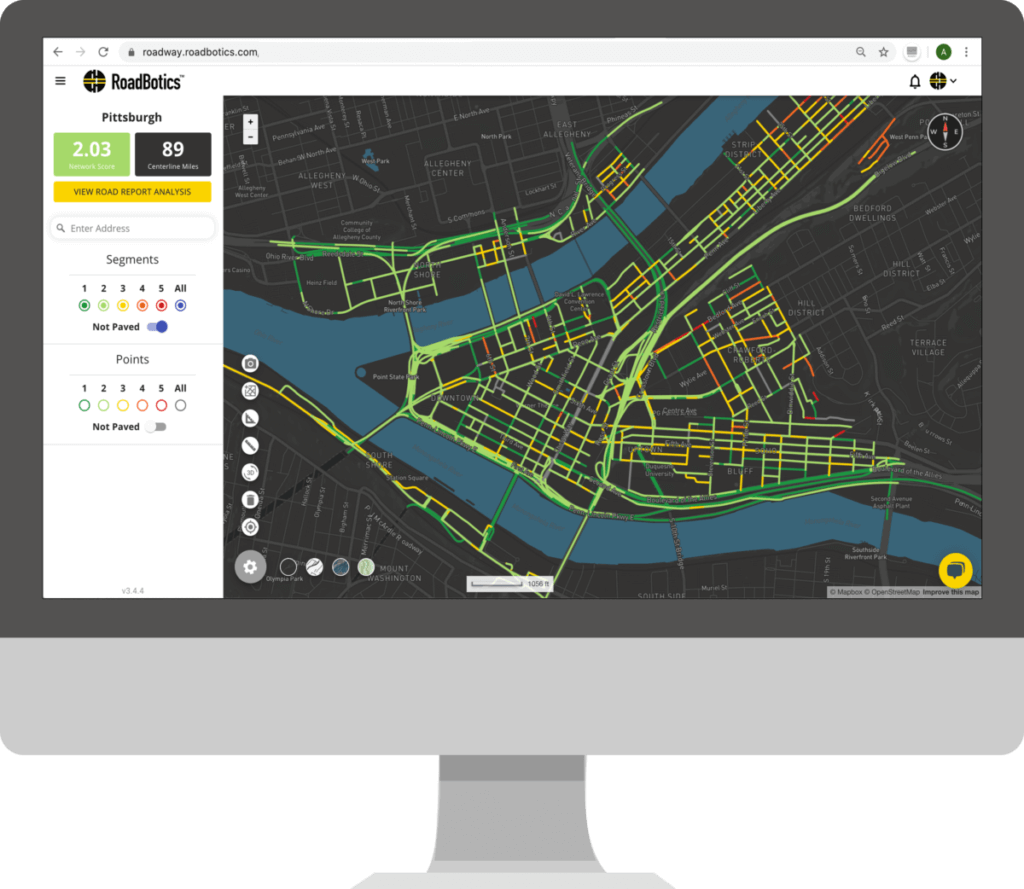 The Road Rating data is seamlessly integrated into the RoadWay platform. Your entire team can cooperate with a unified view of your road conditions
Multiple Views of Your Data
With the 5-level rating system, you can customize the views and insights you need from your road network data.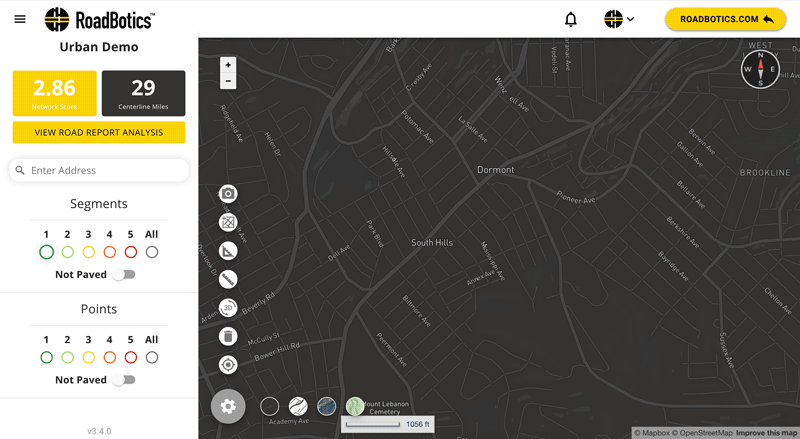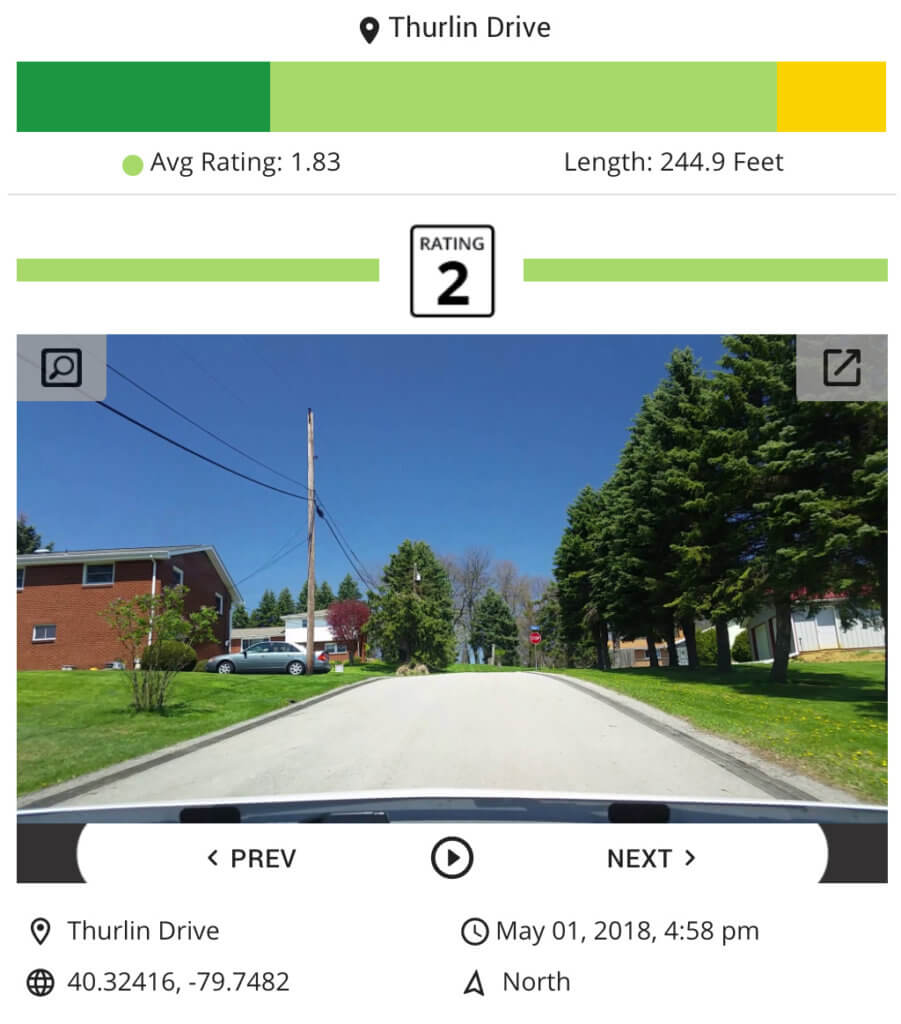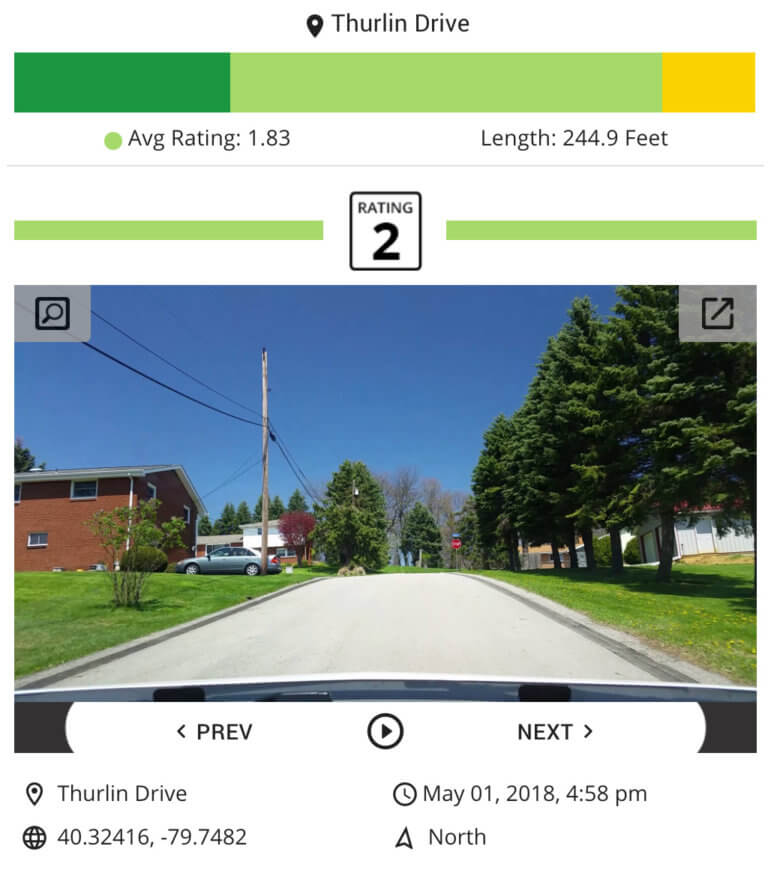 A rating is generated for every segment of your road network. With our premium offering, you will have access to the machine rating at each 10-foot section of pavement, providing incredibly high-definition maps of your road conditions.
Segment level data averages over the point data so that you can quickly triage and visualize your network
In addition to the Road Ratings, every 10-foot section also includes a 1080p HD image, allowing you to navigate your road network from the comfort of your desk.
Get started on our live demo or speak with an expert