Standard Pavement Assessment
Build data-driven pavement management plans with our objective road ratings and robust planning tools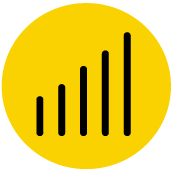 5-Level Rating System
Roads in the best condition are dark green and rated 1, while roads in the worst condition are red and rated 5.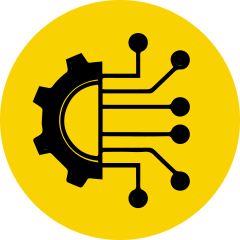 RoadBotics data can be exported into the leading pavement and asset management programs.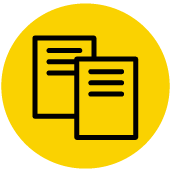 Spreadsheet Data
Ratings are compiled and available in a CSV file that can be sorted and filtered to create pavement management strategies.
Our advanced AI identifies each distress along with its severity before generating a 1-5 color-coded rating automatically for each point (10-foot section) and segment (intersection to intersection) of road.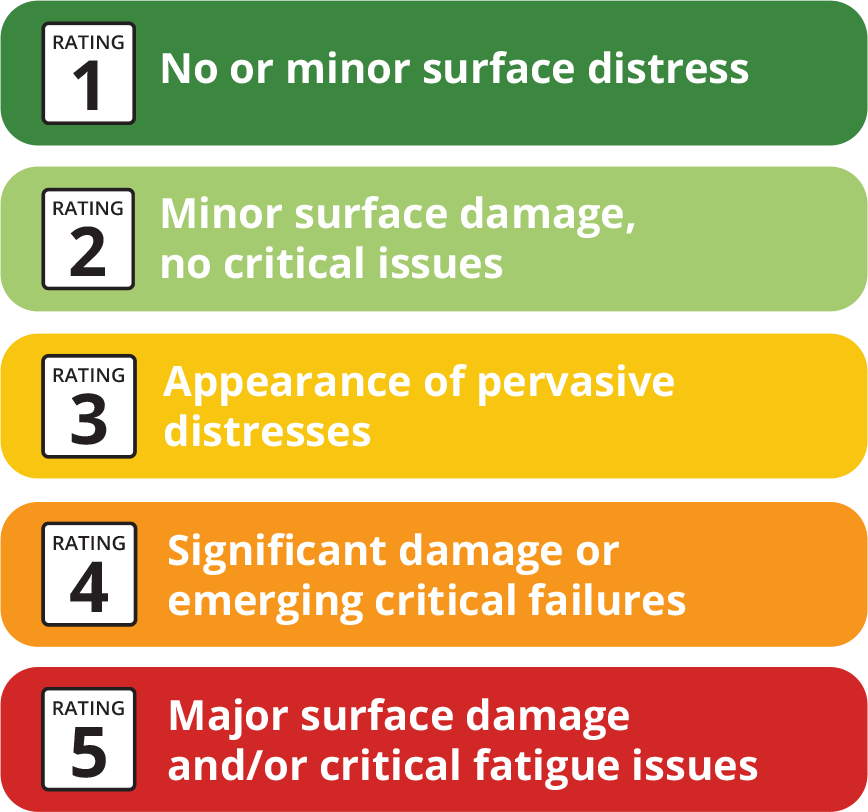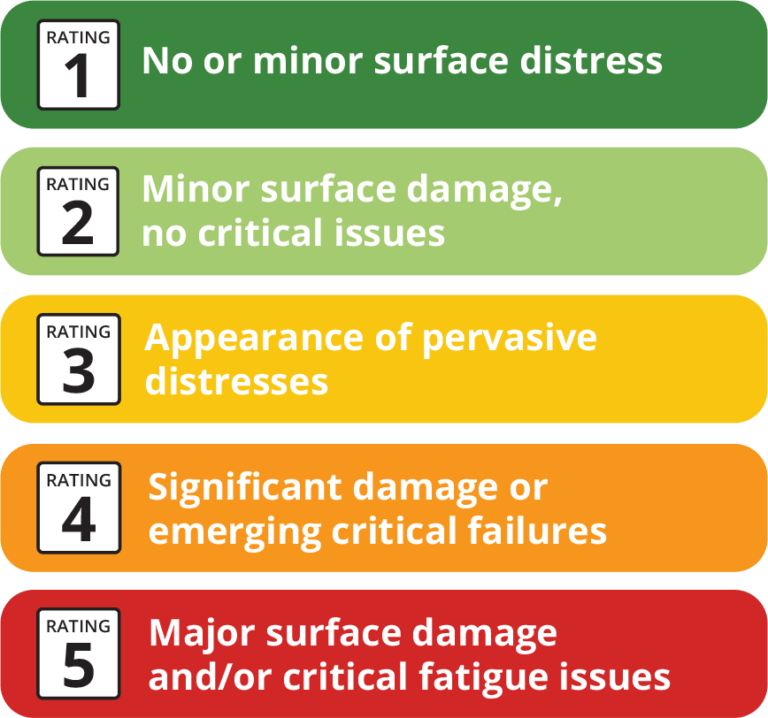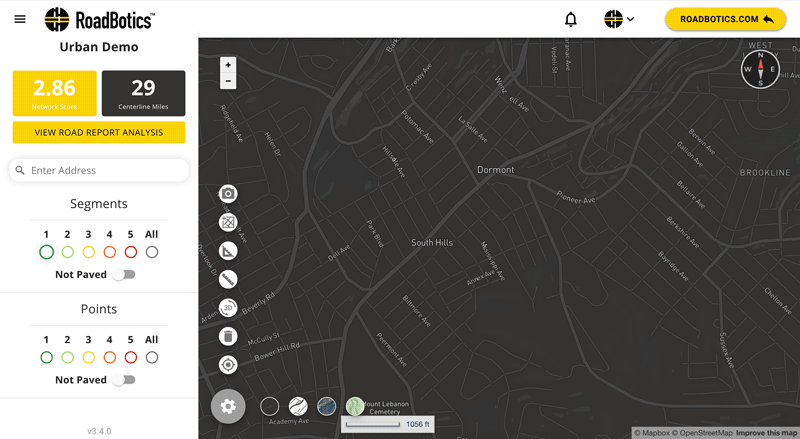 By selecting from the point and segments ratings, you can customize your view to gain the insights needed to create preventative maintenance and reconstruction plans. 
In addition to the 5-level ratings, every 10-foot section also includes a 1080p HD image, allowing you to navigate your road network from the comfort of your desk.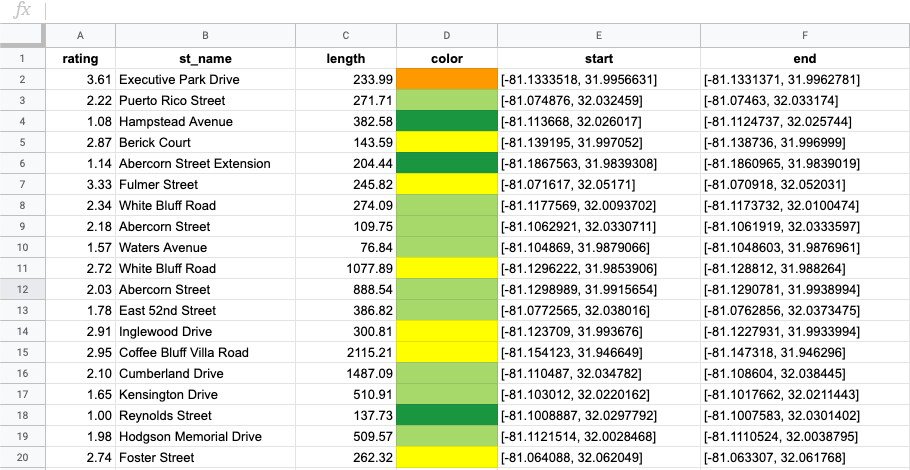 Your results in spreadsheet form allow you to view, sort, and filter important quantitative data about your assessment – including the raw segment-level data and a segment breakdown summary.
RoadWay is a powerful communication tool about your roads. Try it for yourself!
Use this map to navigate an actual road assessment. Move to the left, right, up, and down, and zoom in and out to see an overview or closer detail. Click on any point to see a 10-foot section and its rating.
Your own interactive RoadWay map can be embedded using automatically generated code onto another web page, where it can be easily accessed by your community or stakeholders.
Get started on our live demo or speak with an expert