For over 15 years, BETA has assisted municipalities in better managing their most valuable asset: their roadway network.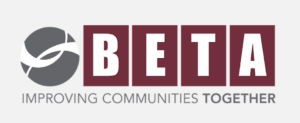 Building on that solid foundation and expertise, BETA now offers an automated approach to data collections. BETA has successfully teamed with RoadBotics to provide the latest technology in automated pavement management inspections.
Read the full article here: https://www.beta-inc.com/2018/08/want-to-improve-your-infrastructure-theres-an-app-for-that/
About BETA
BETA provides state agencies, municipalities, and private clients with planning, engineering, design, asset management, and construction services.