Road inspections can be dreadful for cities across the world. Pavement maintenance is often expensive, and with many municipalities facing insufficient funding, inspections become less frequent. Such was the case for the city of Savannah, Georgia.
Savannah's Challenges
Unable to monitor roads frequently, resulting in highly subjective assessments and costly road repairs.
Solution
RoadBotics' fast, objective, and affordable road assessment data.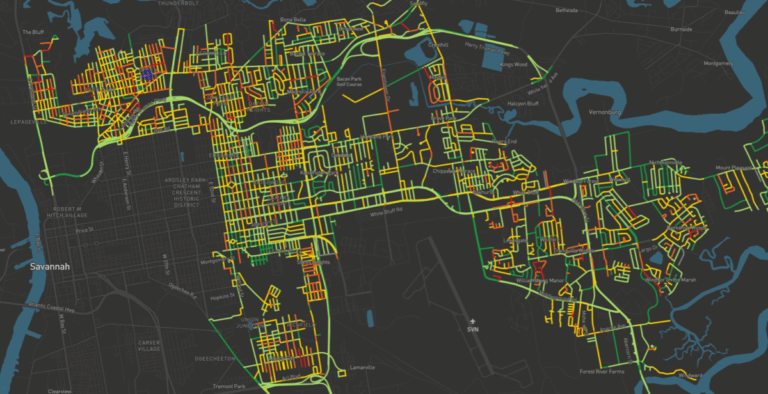 Results
Savannah received the complete assessment in under 3 months, saving 33 months of its staff's time and effort.

The city saved over $80,000 and received accurate and objective data of the city's entire 700-mile road network.

In addition to saving money and time, the city also received shapefiles of the assessment data, compatible with their existing-in-house GIS system and CSV files for planning and prioritizing.
Want to read the full case study?
About the City of Savannah
Savannah is the oldest city in the state of Georgia. The city has the most variety of roads in the US, with over seven types of roads. They have been a RoadBotics' partner since 2018.