Road networks support local economies and act as the blood vessels transporting vital economic resources. Damaged roads, caused by natural disasters and emergencies, can affect local and national economies by preventing resources from efficiently traveling to high-need areas.
In these scenarios, having a thorough assessment of your infrastructure network helps ascertain the effects of natural disasters and emergencies on your road, resulting in a faster turnaround and more money for repair.
Disaster relief programs are available for local and state governments to utilize for road repairs. In the United States, state Department of Transportations (DOTs) have these relief programs available in addition to the Federal-aid Highway Emergency Relief Program. Under the Federal-aid Highway ER Program, any state can be allocated up to $100 million for a given disaster. If additional funds are needed, they can be provided with approval by congress.
What emergencies qualify for this funding? And how do you receive the amount needed for repairs?
Devastation of Roads Due to Emergencies
Every community has seasonal climates and disasters that will cause road destruction and deterioration. Some disasters capture national headlines like Hurricane Katrina, Joplin Tornado, Northridge Earthquake; but frequently, and less famously, flooding, severe winter storms, droughts, and frosts cause intense road damage and deterioration.
What climate is affecting your roads?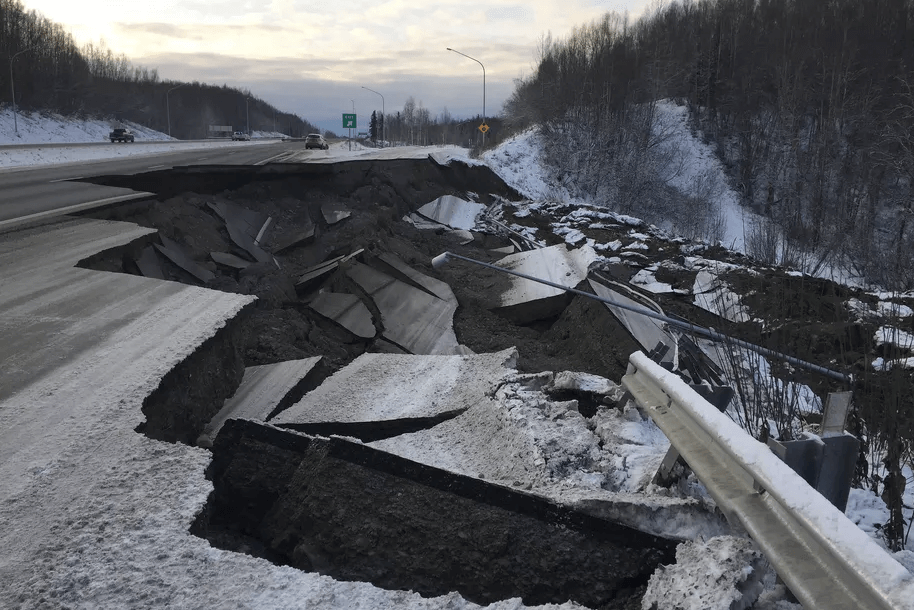 Anchorage, AK was hit hard by an earthquake in 2018. Citizens were able to come together to make timely repairs to continue movement of disaster relief resources.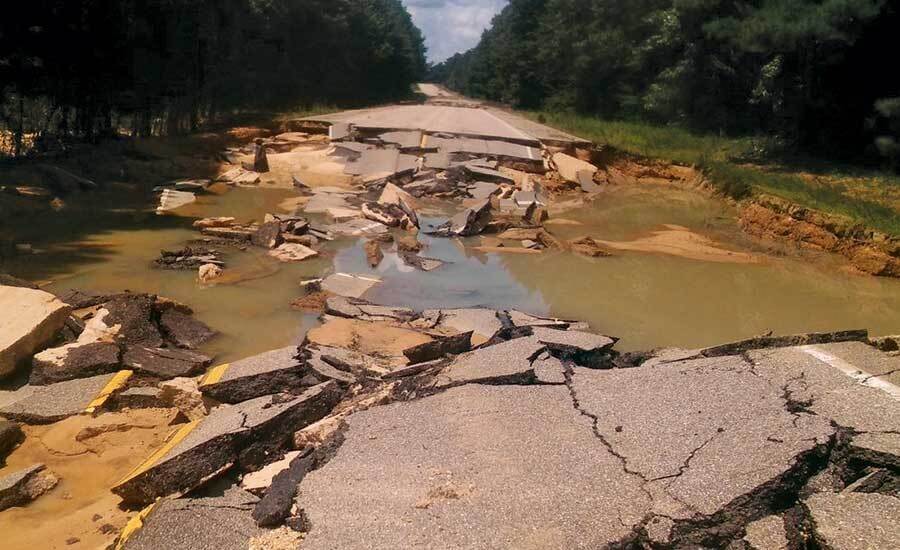 Louisiana's flood of 2016 damaged twenty perishes' infrastructure. With 280 road closures, only minimal funding was provided for repairs.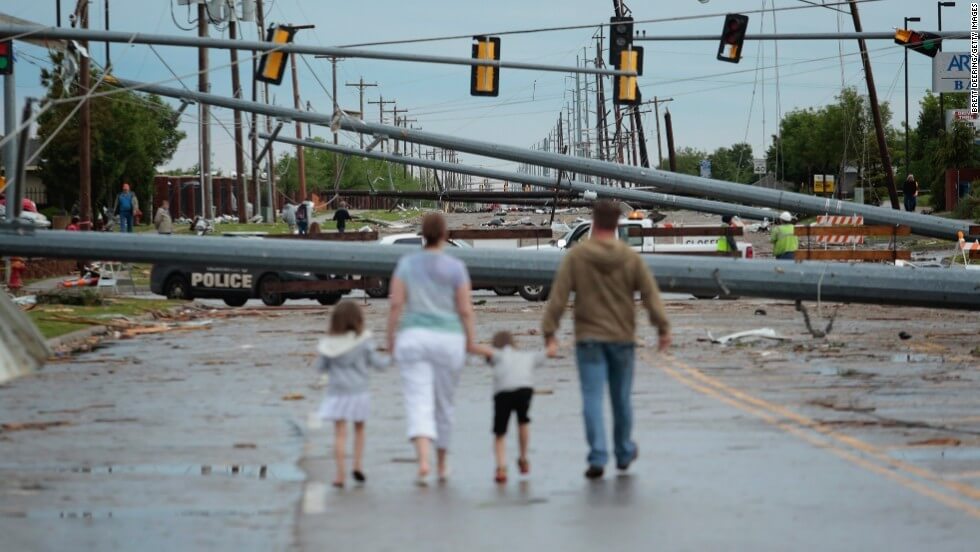 Tornadoes ripped through Moore, OK in 2013 and devastated the community with severe debris and damage.
Anticipating emergencies is near impossible, so municipalities are left to prioritize reacting to disasters versus accounting for future emergencies. Some municipalities have insurance for public infrastructure. Municipalities that are unable to obtain insurance can use funds from the Federal-aid Highway Emergency Relief Program (ER). The Federal Highway Administration makes funds available for both emergency repairs and restoration of eligible facilities to conditions comparable to those before the disaster.
Pre-Emergency Assessment Value
To ensure communities will receive federal funding from FTA's Emergency Relief Program, they should have an existing pavement assessment to show their road conditions prior to an emergency. Showing the damage after the fact may be easy, but having a pre- and post-disaster comparison is impactful. Public Works officials have told RoadBotics that without a prior assessment, they cannot understand the full extent of damage caused to the roads.
Our Customer Relations Team has also been told that the RoadBotics' solution can help capture the data needed to report road conditions prior to the disaster. When a municipality wants a pavement assessment, not only are they capturing the data for their own pavement management plan, but they are capturing data for a possible future disaster. This preparation can help reduce the expense for road repairs.
What Types of Disasters Cause Roadway Damage?
The severity of damage from disasters is dependent on the type and intensity of the storm in conjunction with the current pavement conditions.
Not exclusive to the examples below, disasters that cause the minimum $7 million of damage are eligible for federal funded aid.
Flooding is one of the most damaging elements to pavement because water negatively affects the strength and overall durability. Often, the water gets trapped under the base or seeps in the cracks and causes structural damage. The damage may not be apparent until the area has caved in or dipped dramatically. The flooding damage can also ruin and strip the pavement binder, increasing the chance for corrosion. In 2016, Louisiana had the worst flooding since Hurricane Sandy. With 280 state roads closed, including sections of two interstate highways, a total of twenty parishes were affected. Flooding caused $30 million in  total damage, with only $2 million of emergency funding for roadways. 
Tornadoes will damage pavement by scouring asphalt from the roadbed. Caused by tornadoes with a F2 rating or higher, these disasters will create permanent damage to the asphalt. Concrete roads, for the most part, have been left safe from scouring. Moore, OK in 2013 had roads devastated by a tornado, causing older roads and sidewalks to see the most amount of damage. The infrastructure recovery plan included 47 construction projects totaling $162 million. Of that $162 million, $110-120 million would be designated to rebuilding the infrastructure from the tornado damage. Federal funding
Earthquakes that shock residents and buildings will also create immense damage to roadways. Even seismic events that register low on the richter scale can cause cracking and structural damage to the roadway. The 7.0 magnitude earthquake that hit Anchorage, Alaska in November of 2018 caused $76 million in damage and had $5 million of emergency aid from the federal department of transportation. These roads caused severe structural damage with highway shoulders fully collapsed. Collapsed and shredded roads turning to rubble are a common consequence of earthquakes.
Hurricanes, tornadoes, and earthquakes are not the only disasters that come with a hefty recovery cost. Droughts, freezing temperatures, wildfires, and severe storms cause billions of dollars in recovery as well. Understanding the infrastructure networks base cost for repair can help better plan for costs when a disaster hits. 
RoadBotics' solution for pre-disaster road assessments can ensure local and state governments can have access to funds for relief actions.  Municipalities can affordably prepare for the future, while using their pavement assessment for concrete benefits today. Logistics is hard enough in a community without having roads down for significant time due to a disaster. Every municipality should ask how are we preparing for the next disaster.