Part I: A Brief Introduction to ADA Titles II & III
The Americans with Disabilities Act (ADA) is a set of regulations that aim to make our society inclusive and accessible. The act is broken up into 5 parts that are referred to as Titles, as well as amendments.
While Titles I, IV, & V cover topics such as employment, telecommunications, and miscellaneous, Titles II  & III relate to State and Local Governments addressing Public Services and Public Accommodations respectively. Both of these titles are specifically enforced by the US Department of Justice. 
What is ADA compliance in the Transportation Industry?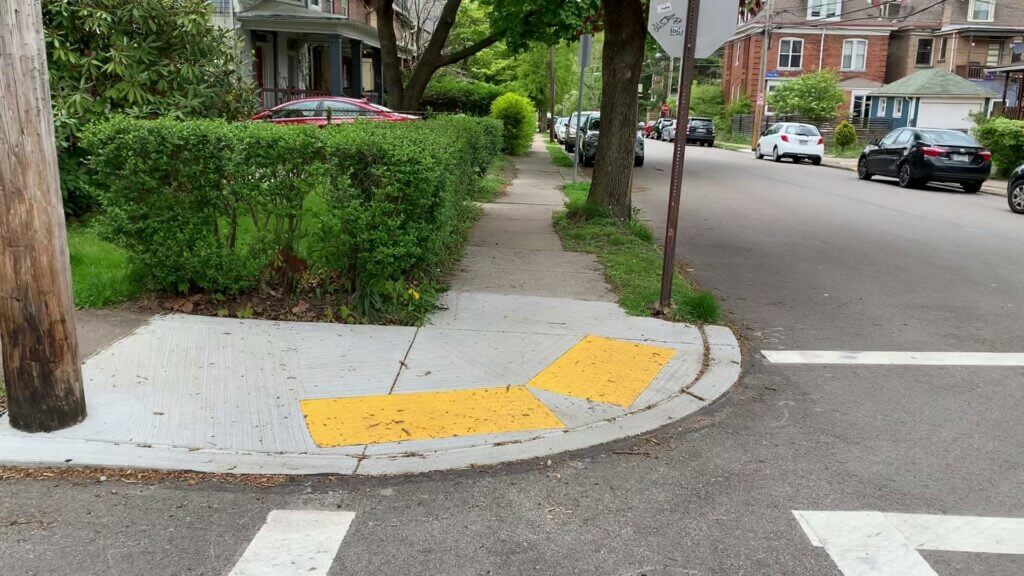 When it comes to the idea of mobility, accessibility is key. For example, if a city or town lacks routes with curbs, ramps, and other ADA friendly infrastructure, a twenty-minute trip to the grocery store can quickly turn into an arduous trek of frustration and fear for someone that relies on a wheelchair, scooter, or other equipment to get around.
While the information within the act is dense, it is a necessary reference towards bettering the quality of life for all citizens. 
We've compiled a general reference list for learning more about what ADA compliance is as it relates to transportation.
Official Resources in Transportation and Construction
1. ADA Title II Regulations – Title II states that "Public services (which include state and local government agencies, the National Railroad Passenger Corporation, and other commuter authorities) cannot deny services to people with disabilities or deny participation in programs or activities that are available to people without disabilities. In addition, public transportation systems, such as public transit buses, must be accessible to individuals with disabilities (1)."
In other words, Title II focuses on making sure that State and Local Governments consider accessibility in all stages of their programs and services, such as planning for new roads, coordinating city events, or hosting city meetings. (3;4).
According to the US Department of Justice, this requirement makes it so governments not only have to create physical spaces that are accessible, but also policies that take people with disabilities into account (4). Infrastructure like ramps at entry ways into town halls, restrooms with accessible features, and doorways that are wide enough for mobility devices are just a handful of factors that should be considered (3). An example of an ADA compliant policy change would be changing a municipal ordinance banning animals from city health clinics to allowing service animals for blind individuals to accompany them to their appointments.
The main goal with all of these regulations is "that individuals with disabilities can participate in civic life" (4).
If you'd like to dig into the official Title II Document, here are some potential sections of interest that apply to State and Local Governments:
Information for DOTs and Public Transportation- Supplementary Information Pg. 6, Paragraph 3
Terms Defined Begins- Title II, Pg 30
§ 35.151 New construction and alterations- Title II, Pg 44
Curb Ramps for new construction – Title II, Pg 48
2. ADA Title III Regulations: Title III "requires that all new construction and modifications must be accessible to individuals with disabilities. For existing facilities, barriers to services must be removed if readily achievable." 
Where Title II leaves off, Tile III picks up. These regulations deal with public accommodations and affect "privately owned, leased or operated facilities like hotels, restaurants, retail merchants, doctor's offices, golf courses, private schools, daycare centers, health clubs, sports stadiums, movie theaters", etc. (3). 
Within these regulations, you can find the requirements for alterations or new construction to facilities. Title III "also requires public accommodations to remove barriers in existing buildings where it is easy to do so without much difficulty or expense" (3). One example might be including a ramp to a new movie theater entrance along with the appropriate amount of accessible parking spots with curb access. 
Examples of high-priority barriers for communities to address include obstructing access from the street or sidewalk or inadequate parking. Less important barriers include providing accessible restrooms, pay phones, and drinking fountains.
If you're interested in exploring the official Title III document more thoroughly, here are a few sections of interest that apply to public accommodations: 
Subpart C – Specific Requirements- Title III Regulations, Pg 37

§ 36.304 Removal of barriers – Title III Regulations, Pg 44

§ 36.310 Transportation provided by public accommodations- Title III Regulations, Pg 50
Want an overview of the ADA in its entirety? Check out this resource.
Want to know which organizations are responsible for enforcing other ADA compliance regulations? Consult this resource.