We're thrilled to be named to BuiltWorld's Infrastructure Tech 50 cohort for 2021 in the "Asset Management and Maintenance" category for the development of our new asset mapping platform, AgileMapper .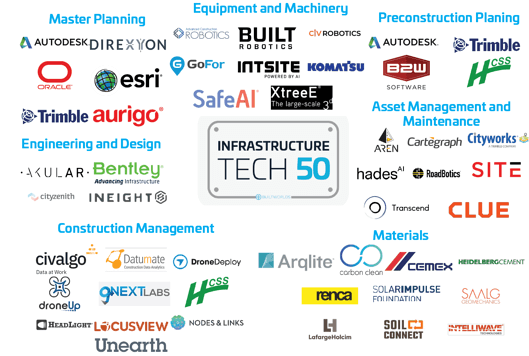 BuiltWorlds began in 2013 as a small group interested in ways emerging technology could impact building industries. Fast forward to today, and they are now a global, dynamic organization where members can collaborate, network, and learn about built industry technology. 
The Infrastructure Tech 50 identifies "leading companies offering cutting edge infrastructure technology. In this list we explore the innovative solutions in the areas of Asset Management & Maintenance, Construction Management, Equipment & Machinery, Master Planning, Engineering & Design, Preconstruction Planning, & Materials."
Also receiving accolades in our category this year are Aren, Cartegraph, Cityworks, Soil Connect, and Transcend. 
RoadBotics is honored to be included in this year's cohort!
Click here to read more about the entire BuiltWorld's Infrastructure Tech 50 list
Author