When the evening darkness settles in at an ever-quickening rate, you know that daylight savings time has ended! Aside from needing to adjust your sleep schedule, this change has serious implications for road safety. 
Can you think of why that might be?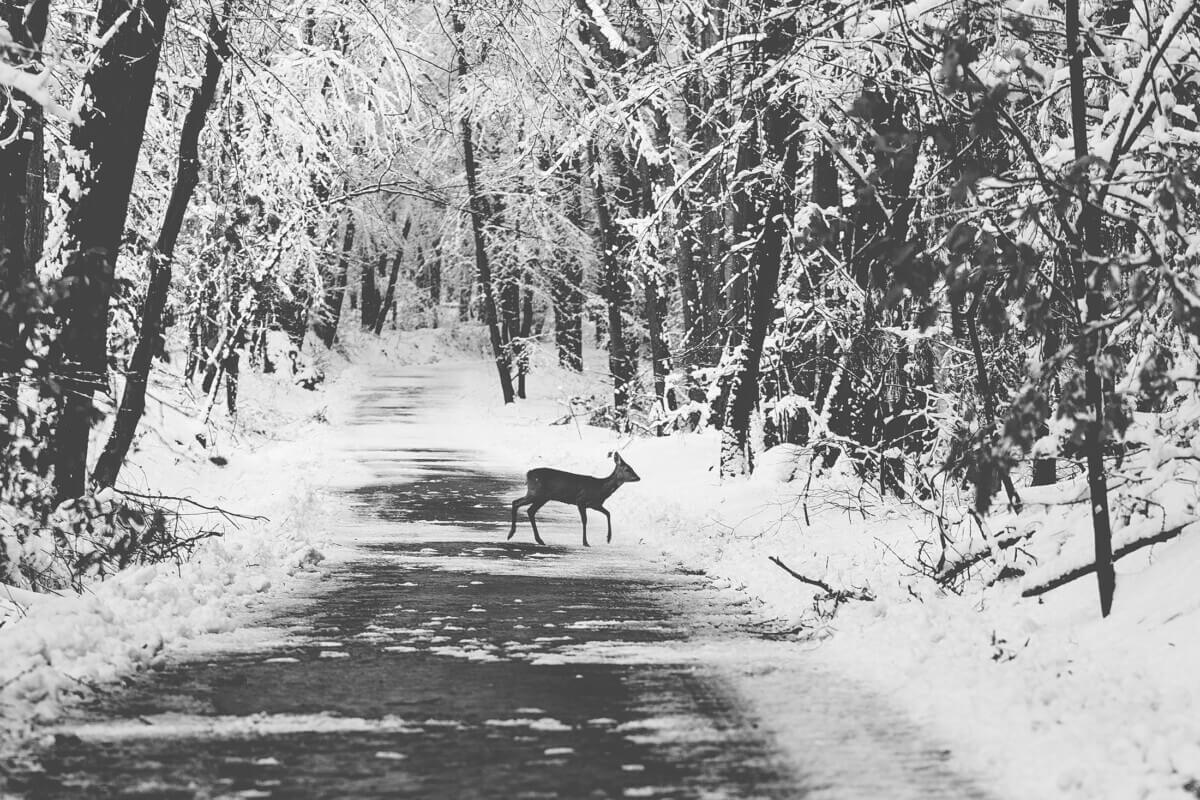 It's no surprise that October and November are notorious for an increase in accidents related to these four-legged friends. Witnessing an unsuspecting deer nibbling on some greenery along the side of the road is a common occurrence in many regions, but with the looming darkness decreasing visibility, drivers have to be extra aware of their surroundings to avoid accidents and the associated damages.
Certain states face more risk than others. Patch reported in 2020 that the top 10 states where deer and animal collisions were most likely to occur were West Virginia, Montana, Pennsylvania, South Dakota, Michigan, Wisconsin, Iowa, Mississippi, Minnesota and Wyoming. Of these, Pennsylvania has the highest accident rate in the country.
Recently, State Farm's research related to animal collisions showed that the past year's rates increased by 7.2%, which translates into over 2 million animals being hit! Deer were the animal most likely to be involved in these types of collisions. 
To begin to address the risk, Minnesota is experimenting with advanced methods of collision avoidance, including deer detection warning systems, while PennDOT attempts to educate drivers by sharing tips like avoiding high beams, swerving, and distracted driving. 
Seasonal changes create more deer crossings in general. In addition to it getting darker sooner, hunting season begins soon – plus deer mating season. The timing and events intersect to form a perfect storm of deer and drivers having to share the road.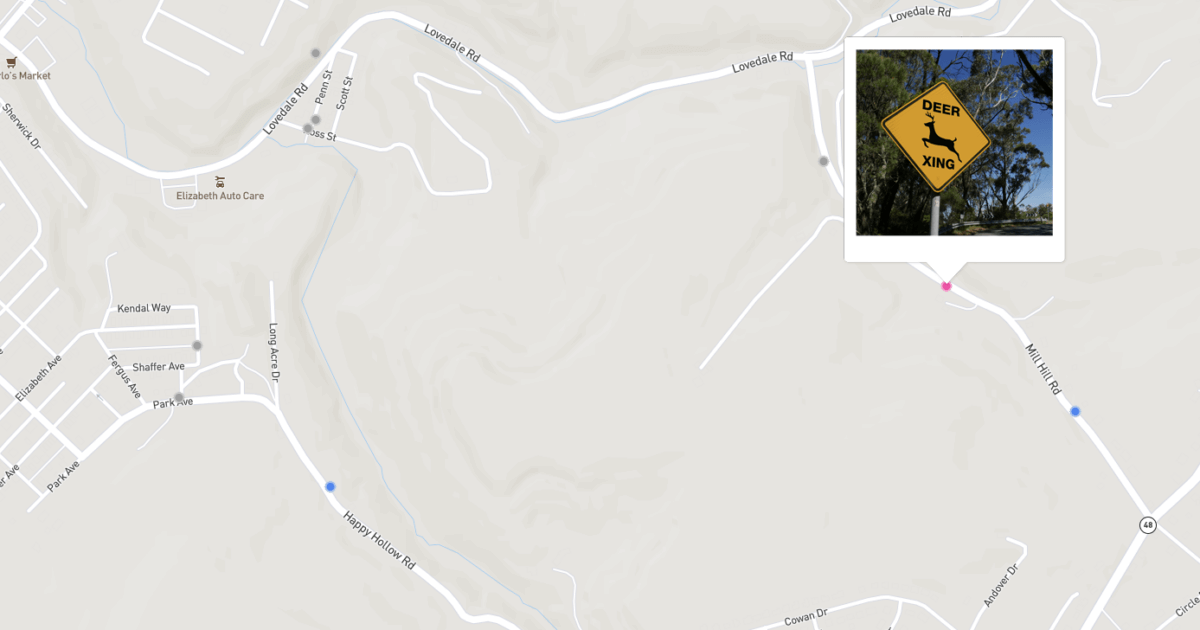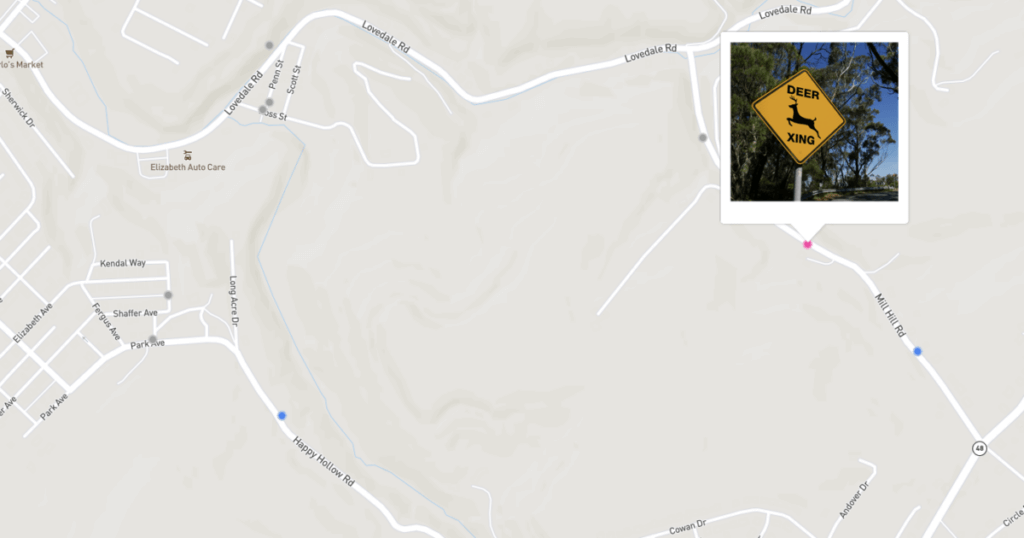 Besides asking drivers to stay alert, what resources can help prevent future accidents?
Deer crossing signs are one tool in each community's massive traffic control device (TCD) arsenal that can be put to use. 
What is a TCD? Read more about Traffic Control Devices in our MUTCD blog!
By strategically placing and maintaining deer crossing signs, communities can inform drivers even in dim conditions.
This is a Sign to Track Your Signs!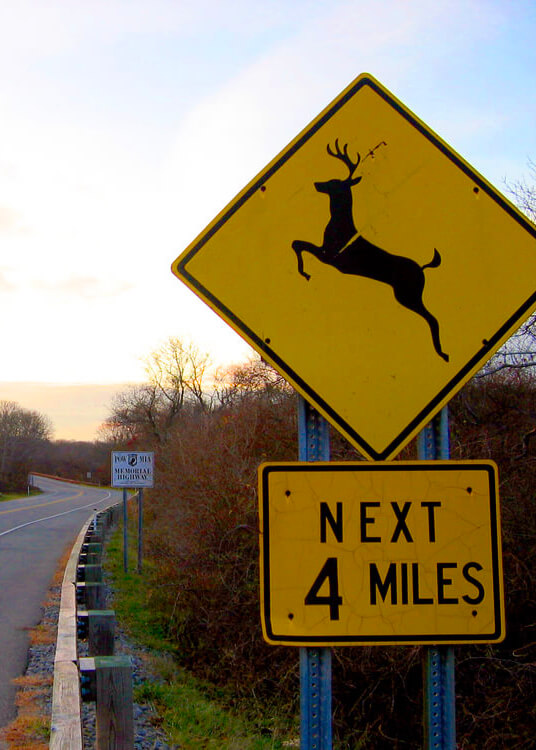 The importance of signage doesn't stop with animal crossing. An unexpected crash in any circumstance is something that can be prevented with regular maintenance of a community's signage. 
The issue becomes how to regularly assess the condition of these signs in a convenient and affordable manner. 
The City of Terrell, Texas, used AgileMapper to gather visual data about the condition and location of 40 categories of signs. With this information stored in a digital map on the interactive platform, they were able to increase road safety by planning updates and allocating funds more effectively. 
Author