RoadBotics CEO and Co-Founder, Ben Schmidt, PhD, will be releasing "Mission Control: The Roadmap To Long-Term, Data-Driven Public Infrastructure" June 1, 2022. We're taking a look at an excerpt from each chapter, and how RoadBotics is putting those solutions into practice. 
If you missed it, Mission Control's Chapter 4 excerpt covers why it's important to set an overarching mission.
Putting Milestones in Place
Setting a course by establishing a mission is the best first step local governments can take to track success. 
But it is only the first step!
In this excerpt from his upcoming book Mission Control, RoadBotics CEO + Co-Founder, Ben Schmidt, PhD, shares an interaction he had with Capital City (pseudonym), and demonstrates how a successful strategy includes more than just a mission.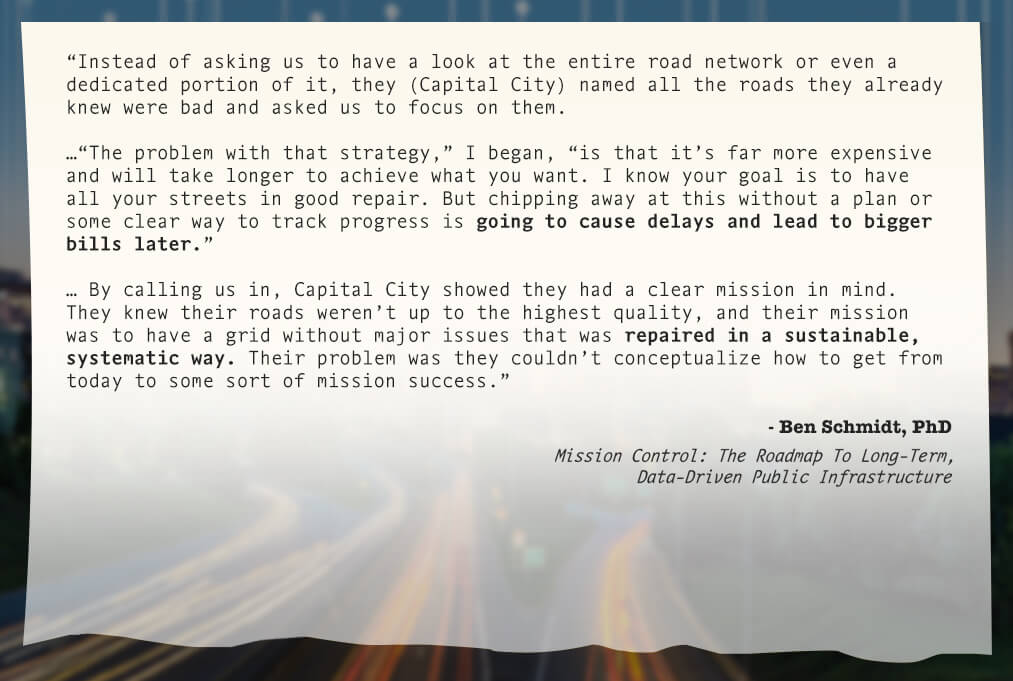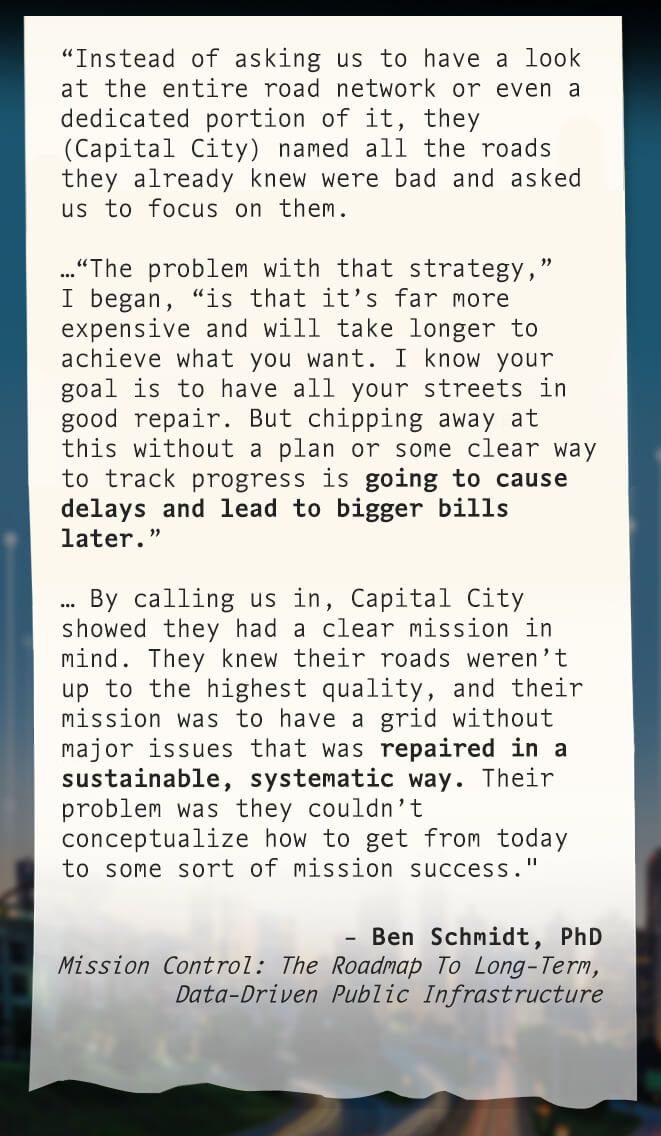 Capital City has the right intent, but they're not looking at the bigger picture – and that has the potential to set them back in a big way. They have a mission in place, which is a necessary first step, but they're lacking the direction that comes with setting milestones. 
Milestones are smaller goals that guide efforts from where you are to where you want to be: fulfilling your mission. Setting realistic milestones is what keeps a mission on track.
Regardless of if your mission is reducing the amount of potholes or improving walkability, the first milestone should revolve around understanding the condition of all roads in a network by gathering objective data. 
RoadBotics AI-powered mapping technologies have provided objective data to support communities and their missions- from those looking to focus on improving road conditions to those prioritizing the maintenance of assets like signs. Objective data gives actionable information and identifies clear opportunities for what milestones need to be set.
For many, including Capital City, their first milestone should focus on gathering current objective data to establish a baseline. From that data, they can make better plans and decisions to support their mission: improving bad roads. Failing to get easy-to-reference and reliable data can lead to bias and the temptation to cherry pick what will be tracked – which only leads to underwhelming results and wasted resources in the long run.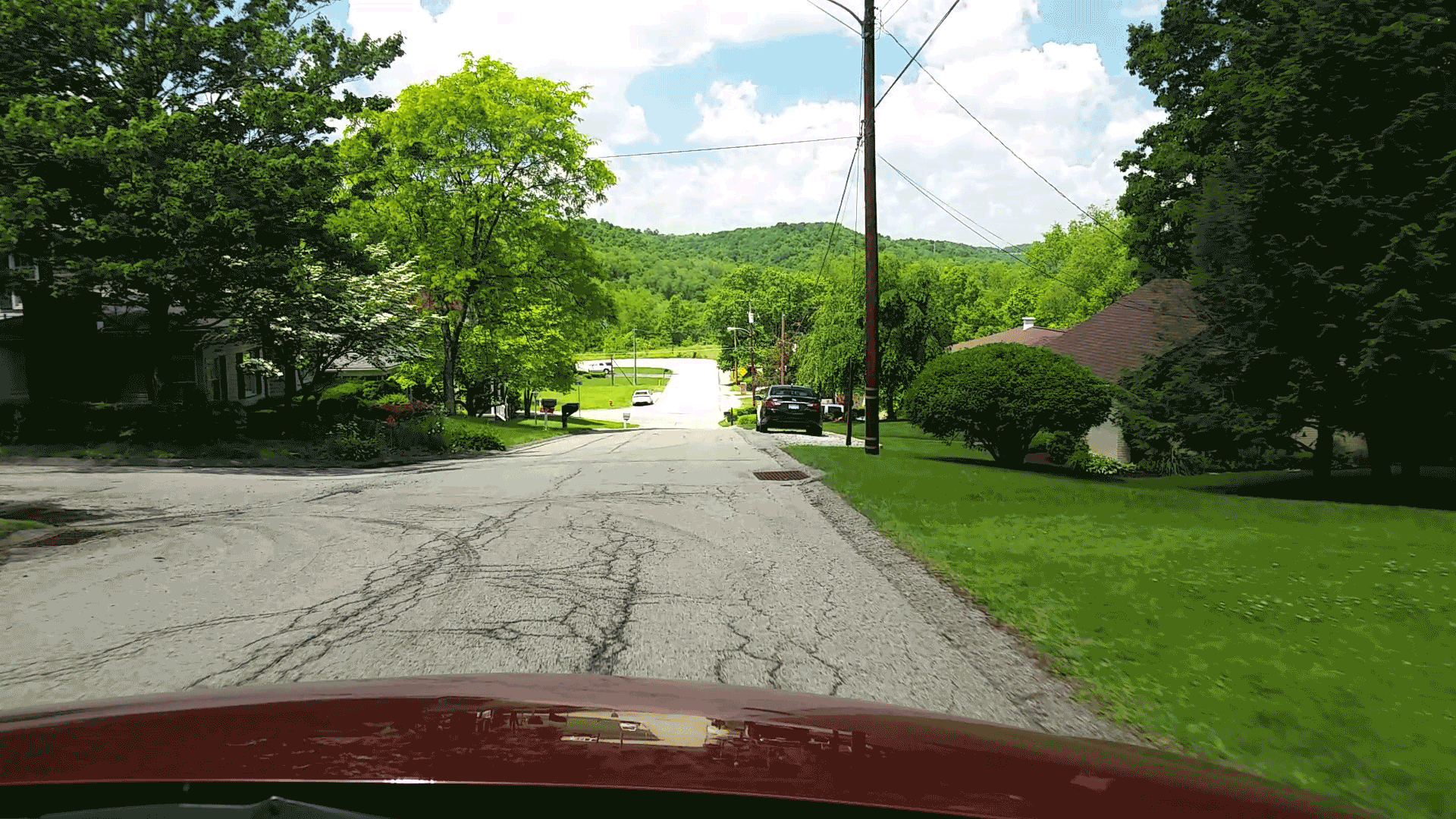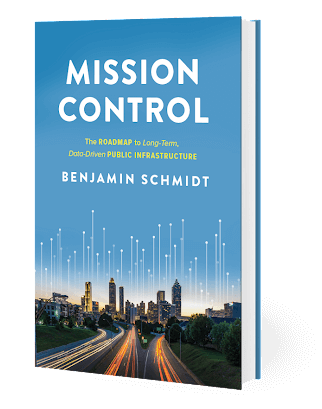 Incorporating technology like RoadBotics to provide an objective look at the big picture, with time-stamped and location-tagged visual data, is an easy way to start setting milestones on the way to fulfilling your mission. 
RoadBotics CEO + Co-founder, Ben Schmidt, PhD, set out to provide an easier way to show rather than tell road managers about the benefits of data-driven decisions in his upcoming publication, Mission Control: The Roadmap To Long-Term, Data-Driven Public Infrastructure. 
Visit the book webpage to learn more, or download the Press Kit here.

Are you eager to improve your ability to make data-driven decisions for your community?  Submit the form below to be the first to know when the book goes on sale in June 1, 2022!