The annual PWX Conference is special for our team and gives us a chance to meet up with over 5,000 members of the American Public Works Association (APWA). We spend the time connecting with current and prospective clients to learn how their road maintenance strategies – and of course, their challenges – are evolving.
Since conducting the first meeting in Buffalo, NY, in 1894, the APWA community has strived to offer value to its members through workshops, education sessions, and training around a variety of timely topics, like asset management and geographical information systems. 
PWX has been a "must-attend" event for RoadBotics by Michelin since our inception in 2016. Before we head off to San Diego, CA, let's look back at our conference attendance over the years.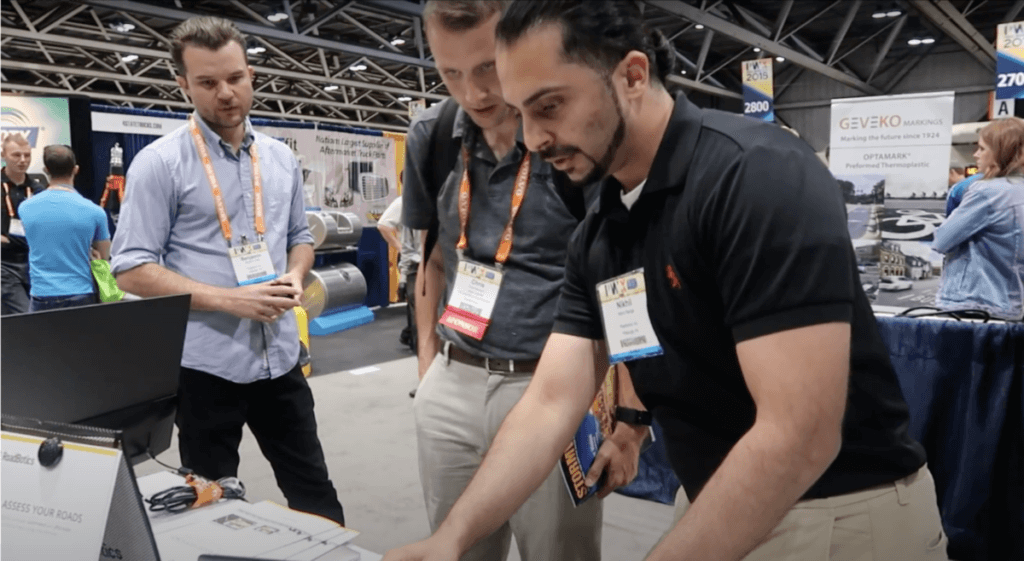 At one of our earliest PWX conferences, our team was eager to take it all in and receive feedback on our product. Back then, the idea of an automated road assessment seemed lofty and almost "too good to be true". 
Fortunately, we met quite a few open-minded public works officials who didn't shy away from trying something different. The people we met had a commitment to doing things better for their community, regardless of the method. Our technology was appealing, and our client list began to grow.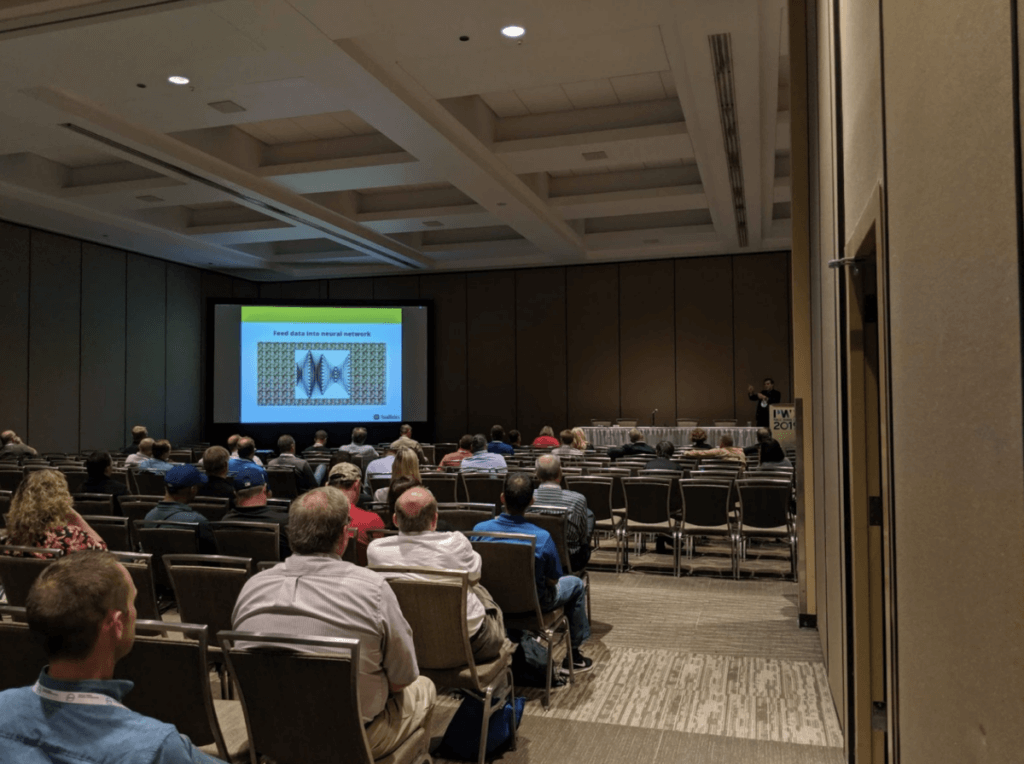 2019 was a year filled with innovation. Using technology to solve challenges in local government was becoming more commonplace, and public works departments were curious how they could use it to their advantage. 
We've always strived to make our technology practical and user-friendly. This is the message we delivered at PWX 2019.
When it comes to explaining what artificial intelligence can and can't do, its real value lies in its ability to notice subtle differences that our eyes might miss. To put it simply, think of the Chihuahua vs. Muffin comparison we used in our presentation that year.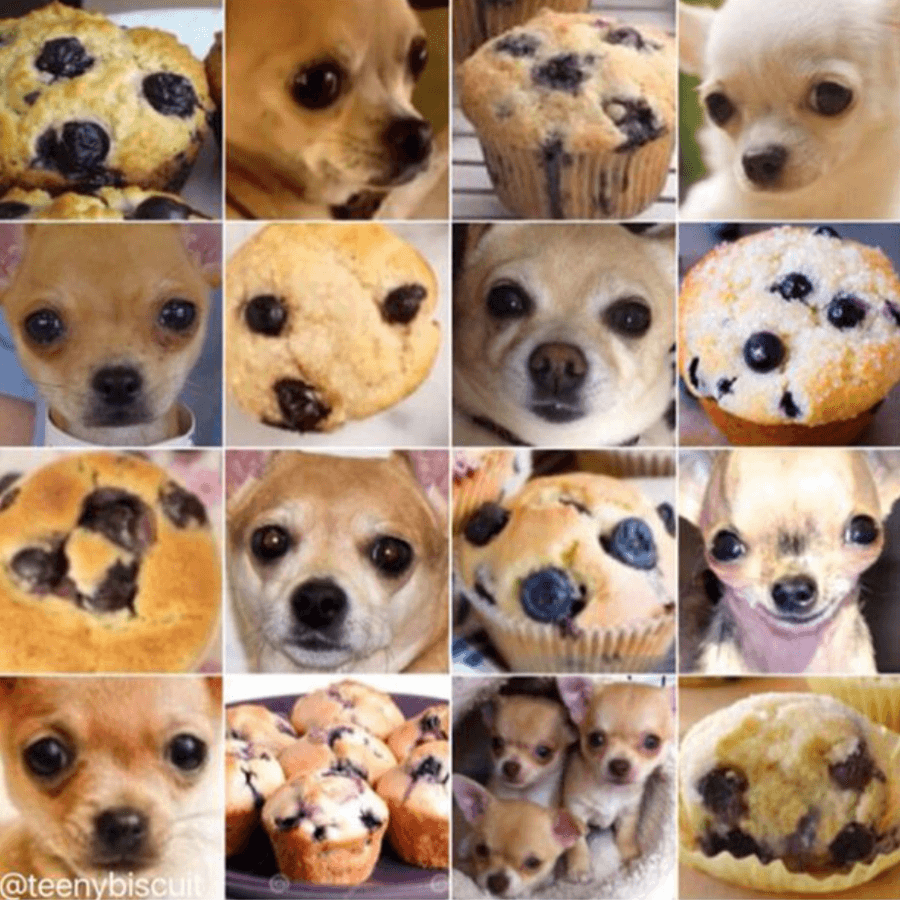 COVID-19 pumped the brakes on PWX 2020. Due to the risk of spreading at large events, the conference was canceled in everyone's best interest. Our government clients were consumed with handling pandemic-related challenges, so we pivoted to offer them more virtual opportunities to connect with us on their schedule. We executed over 8 web events in 2020 alone and to this day host at least one Live Demo a month!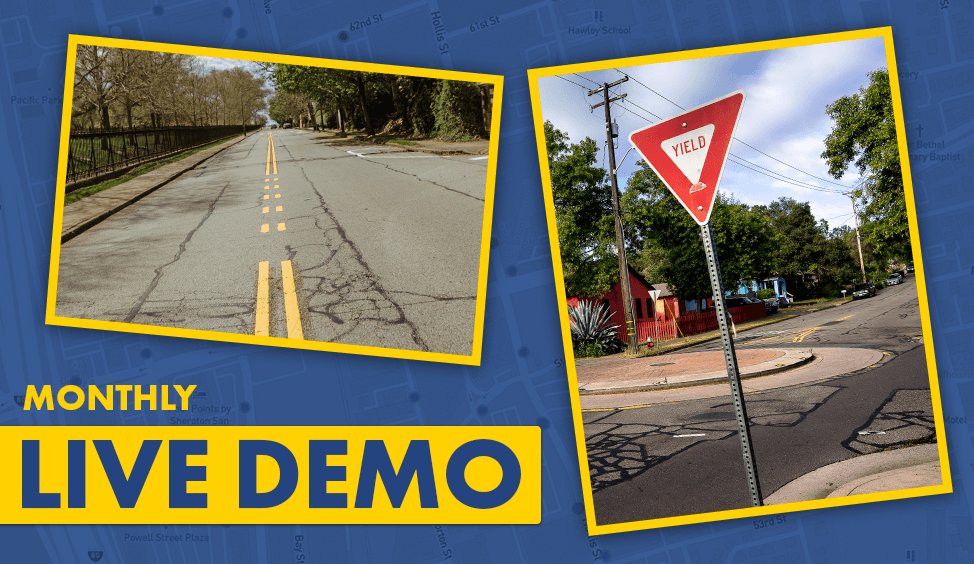 While returning to conferences in a post-COVID world was awkward at first, we quickly settled into our new normal and began reconnecting with attendees in person again. 
After being acquired by Michelin in mid-July, we hit the ground running with our first event at PWX 2022 in Charlotte. Our new team from around the world arrived ready to advocate for the importance of objective data in planning infrastructure maintenance.
We are looking forward to PWX 2023 in San Diego! We asked our team what they are excited about this year. 
"After coming back to RoadBotics after 4 years, I am very excited to reconnect with everyone at PWX and meet our current and new engineering partners."
-Annie Tamburro, RoadBotics by Michelin Enterprise Partner Manager
"Coming back to San Diego for PWX, which was my home for a long time, is especially exciting as I'll have the opportunity to interact with our customers and partners, hearing first hand how we can better support their needs and provide capabilities that help them optimize their resources to maintain better roads within our transportation network."
-Erik Dietz, Michelin Mobility Intelligence President and COO
"I'm looking forward to getting the opportunity to meet some of our customers and other members of the APWA community to learn more about their priorities, as well as gain more insight into the growth of the ecosystem overall."
-Adam Barker, RoadBotics by Michelin CFO
"It has been fascinating meeting and learning from the public works community at multiple APWA state meetings this year. I am excited to reconnect with folks and meet new ones to learn how they are optimizing roads & mobility for their residents!"
-Dan Porcaro, Michelin Mobility Intelligence VP of Sales and Partnerships