Welcome to our virtual conference booth!
Click the green dots to explore.
Thank you for visiting! While we aren't traveling to many of our favorite conferences and events this year, we hope you'll enjoy clicking around our virtual conference booth. Schedule time to talk with one of our Experts, drop your business card in the fish bowl to win a t-shirt, or read up on our latest & greatest product information by clicking on the green dots!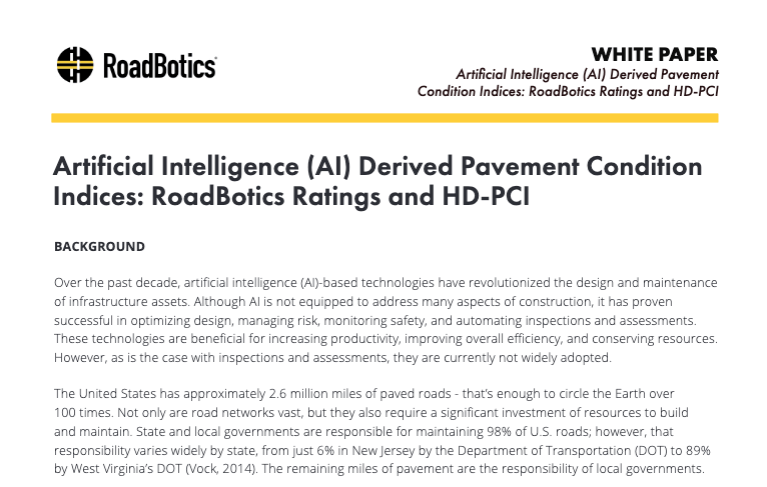 Artificial Intelligence (AI) Derived Pavement Condition Indices: RoadBotics Ratings and HD-PCI
Over the past decade, artificial intelligence (AI)-based technologies have revolutionized the design and maintenance of infrastructure assets. Although AI is not equipped to address many aspects of construction, it has proven successful in optimizing design, managing risk, monitoring safety, and automating inspections and assessments.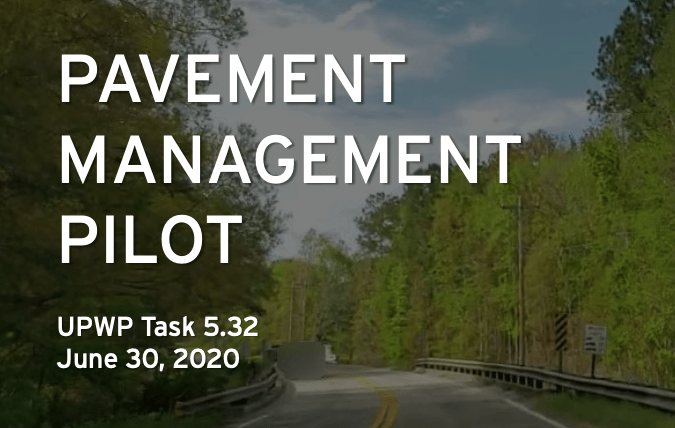 Pavement Management Pilot: UPWP Task 5.32
This pilot project compares traditional pavement rating systems used by Florida Department of Transportation (FDOT), municipalities such as Clay County and machine-learning video-based technologies to develop low-cost pavement management systems for small and rural communities.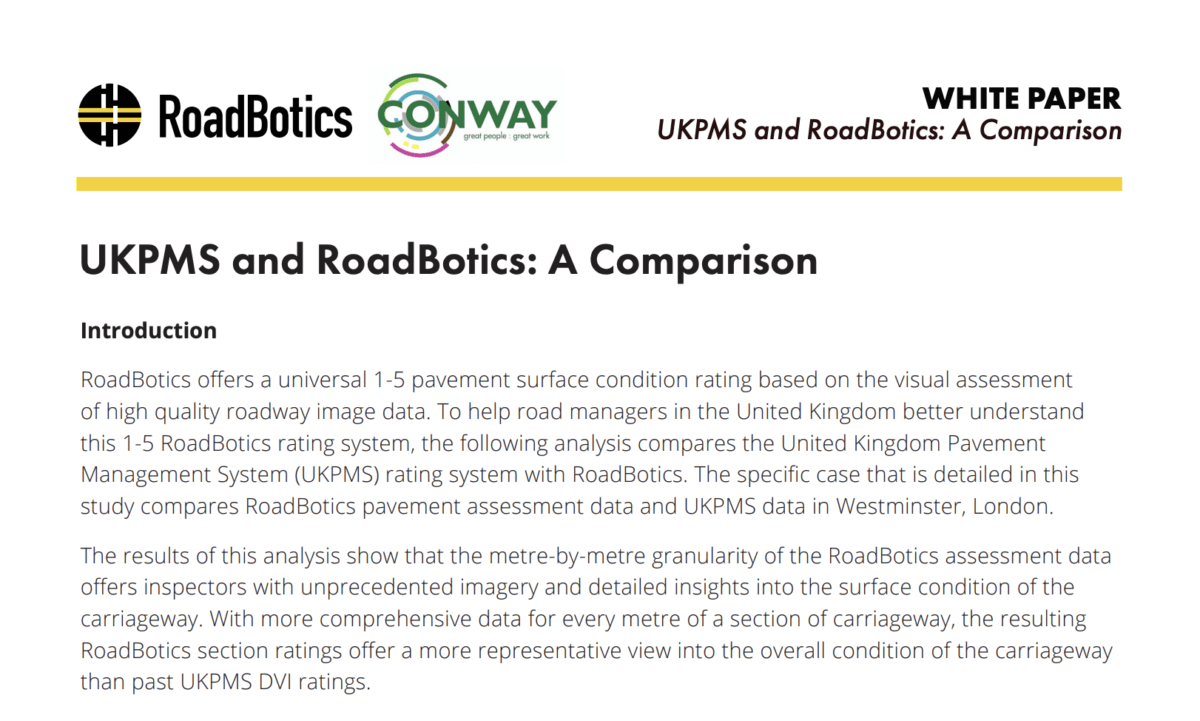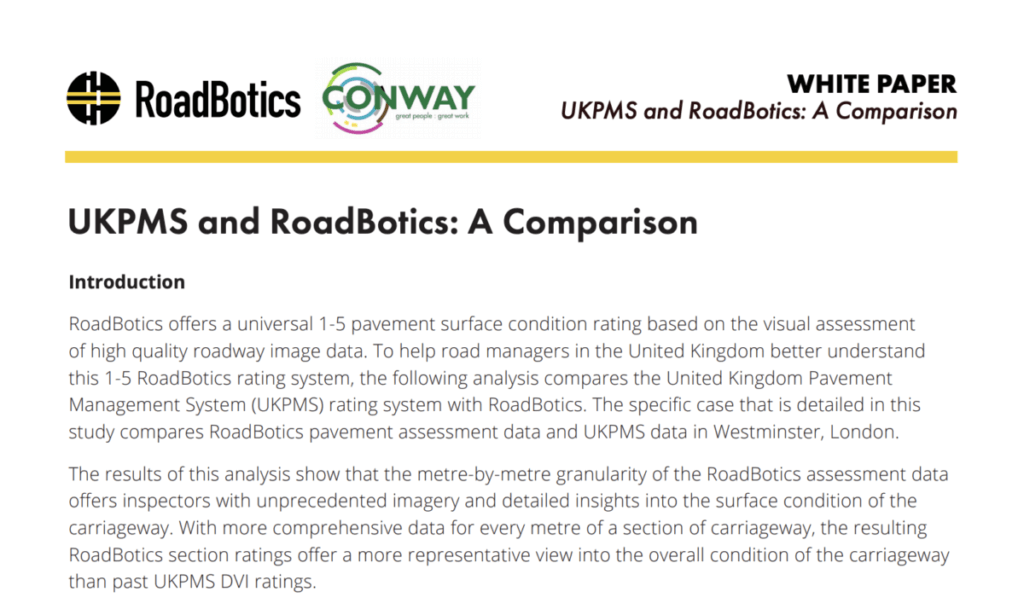 UKPMS and RoadBotics: A Comparison
RoadBotics offers a universal 1-5 pavement surface condition rating based on the visual assessment of high quality roadway image data. To help road managers in the United Kingdom better understand this 1-5 RoadBotics rating system, the following analysis compares the United Kingdom Pavement Management System (UKPMS) rating system with RoadBotics. The specific case that is detailed in this study compares RoadBotics pavement assessment data and UKPMS data in Westminster, London.