RoadBotics CEO and Co-Founder, Ben Schmidt, PhD, will be releasing "Mission Control: The Roadmap To Long-Term, Data-Driven Public Infrastructure" June 1, 2022. We're taking a look at an excerpt from each chapter, and how RoadBotics is putting those solutions into practice. 
If you missed it, Mission Control's Chapter 7 excerpt talks about finding the "mission in the mess".
Data-Driven Decision Making

Now that you've established a clear mission, defined milestones, and selected tools and metrics to measure your progress, Ben shares how these points of reference combine to help you make data-driven decisions.
These data-driven decisions put your mission, milestones, and metrics in motion, allowing you to adapt them in realtime to multiply your progress: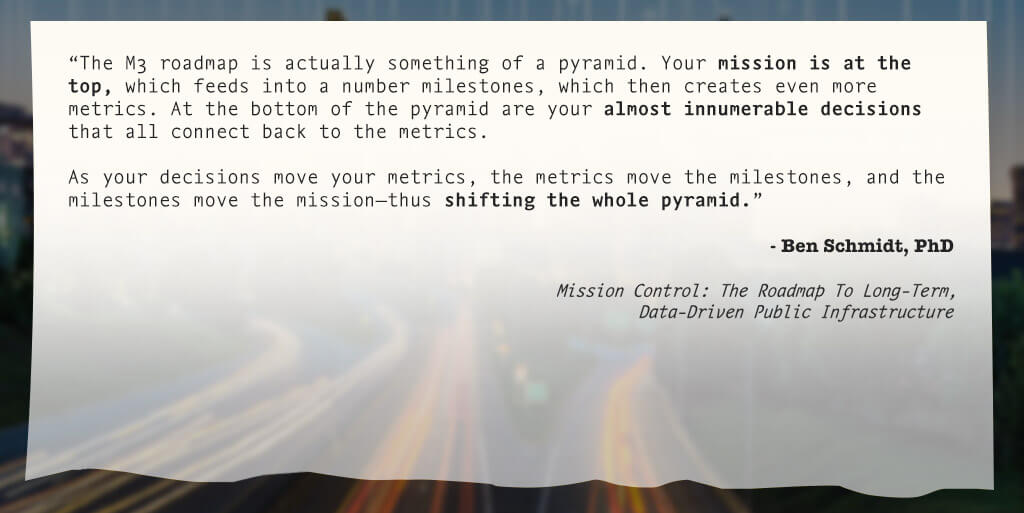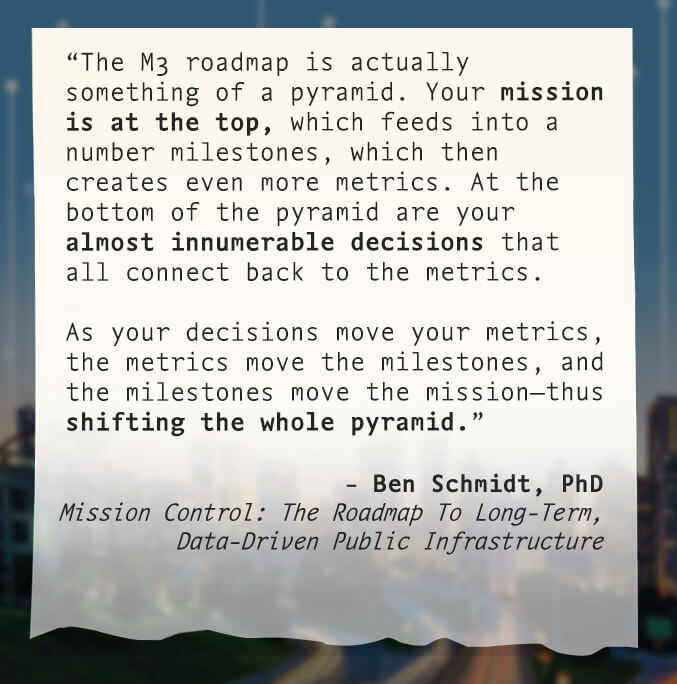 Since its inception, RoadBotics has encouraged communities to use automated assessments displayed on our online platform, RoadWay, to make data-driven decisions. Whether the mission is to increase the overall road score or the milestone is to dramatically decrease potholes, we encourage them to base their strategy on objective analysis.
And once a milestone has been reached – for example, major potholes have been filled – ratings and images can be easily updated on RoadWay and more data-driven decisions can be made, moving a community even closer towards fulfilling its mission.
Progress becomes much more tangible when visualized on an interactive map, and RoadWay delivers a simple, user-friendly way to see assessments:
Communities no longer have to rely on biased or outdated information about their road networks; they can now work from a unified source of truth – one that can even be shared with their residents. RoadWay's embeddable maps feature gives communities the ability to share their assessments with those who are impacted the most. 
Click on a road segment to see its objective rating!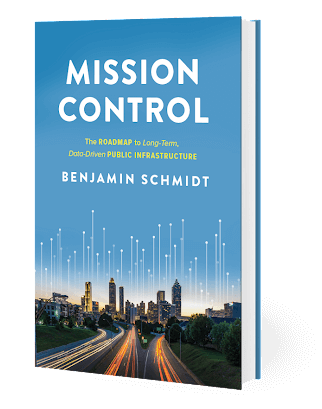 RoadBotics CEO + Co-founder, Ben Schmidt, PhD, set out to provide an easier way to show rather than tell road managers about the benefits of data-driven decisions in his upcoming publication, Mission Control: The Roadmap To Long-Term, Data-Driven Public Infrastructure. 
Visit the book webpage to learn more, or download the Press Kit here.

Are you eager to improve your ability to make data-driven decisions for your community?  Submit the form below to be the first to know when the book goes on sale in June 1, 2022!