In May 2021, Pittsburgh was buzzing with news about autonomous vehicles – so much so that we wrote an article about it entitled "The Roads to Autonomous Vehicles in Pittsburgh are Paved with Objective Data". 
Companies like Argo AI, Waymo, Motional, and Uber had put down roots, and other AV companies were looking closely at the city for expansion.
To further incentivize businesses, local politicians were pressing for legislative changes that would allow autonomous vehicle (AV) testing to happen without a driver being present. 
Looking to provide perspective, we dug into the concerns, benefits, and impact expanding AV testing and usage could have on our city. We talked with Chase Klingensmith, Pittsburgh's Department of Mobility Intelligence, to gauge how they were navigating these new waters. Overall, the outcomes were looking optimistic. 
A short six months later, things had shifted.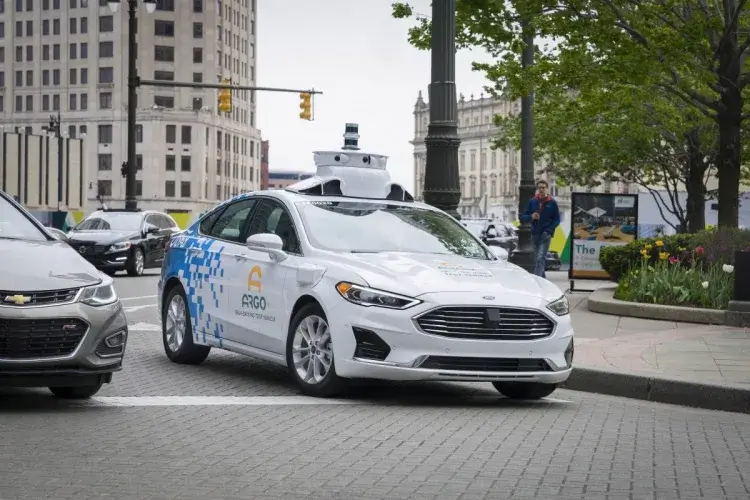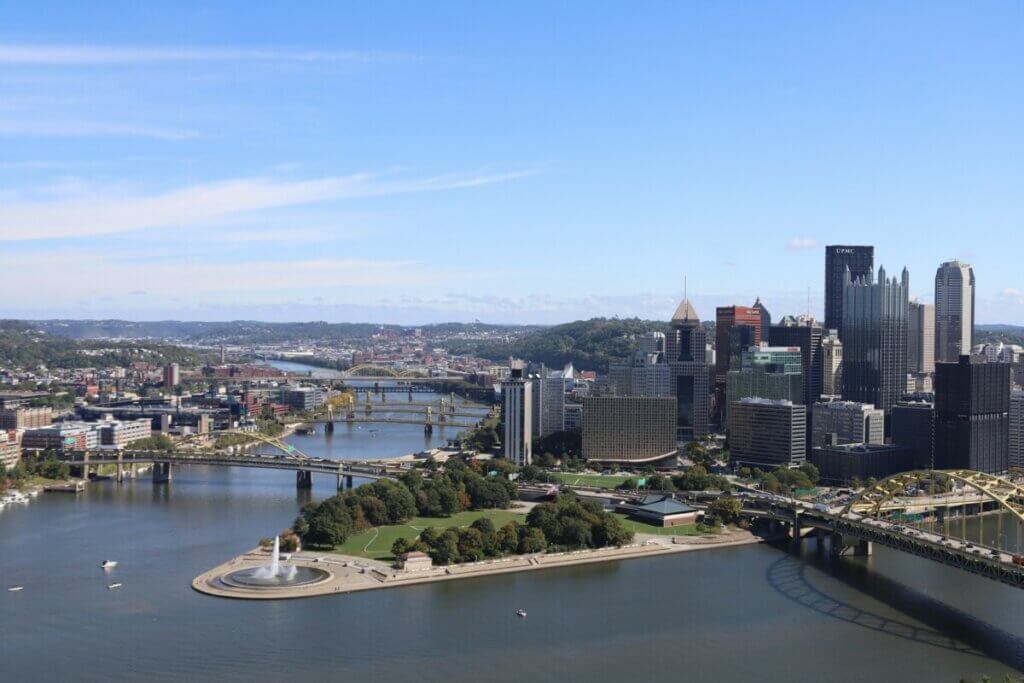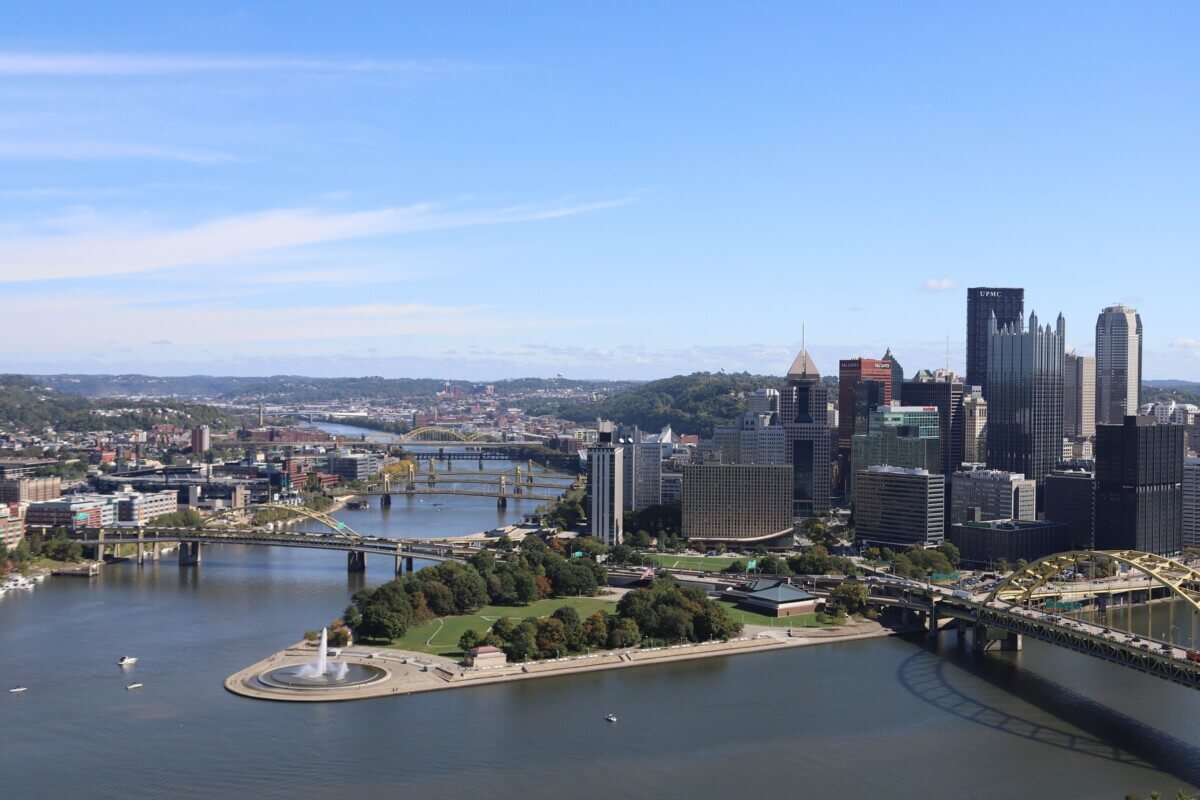 By October, Motional was conducting layoffs, and Argo AI was closing its doors.
Ironically, on the same day Argo AI shutdown, House Bill 2398 was passed in the Pennsylvania Senate. In early November, Governor Wolf approved it, officially removing the need for a driver to be present when testing an autonomous vehicle. 
This big win for the AV industry in Pittsburgh, coupled with a downward shift in private businesses, sent mixed signals. The outlook surrounding what was next for AVs in Pittsburgh became cloudy. 
What's Next for AVs in Pittsburgh?
With AV research and development attracting a lot of funding and growth to the region, we wondered how to make sense of recent occurrences in the AV industry.
To gain clarity, we reached out to two trusted industry experts.
Our long-time colleague and Traffic 21's Executive Director, Stan Caldwell, gave us insight into what we can expect next by taking us back to how it started.
Caldwell shared, "The transportation innovation we see with AVs in Pittsburgh isn't an isolated incident. A lot of research has been happening since the early 1980s that set Pittsburgh up for success later down the road. Traffic21's aim has always been to get the topics we're researching into the community. We're always asking – how can we make sure we're improving lives for citizens in the form of safer, more equitable, and more efficient transportation?"
Some early examples of this can be seen in applications of technology in public transportation and parking in Pittsburgh.

In 2010, CMU Professor of Operations Research and Policy Robert Hampshire (now USDOT's Chief Science Officer) worked with Pittsburgh's Cultural Trust on a smart parking app that used a predictive parking algorithm to help people find open garage spots.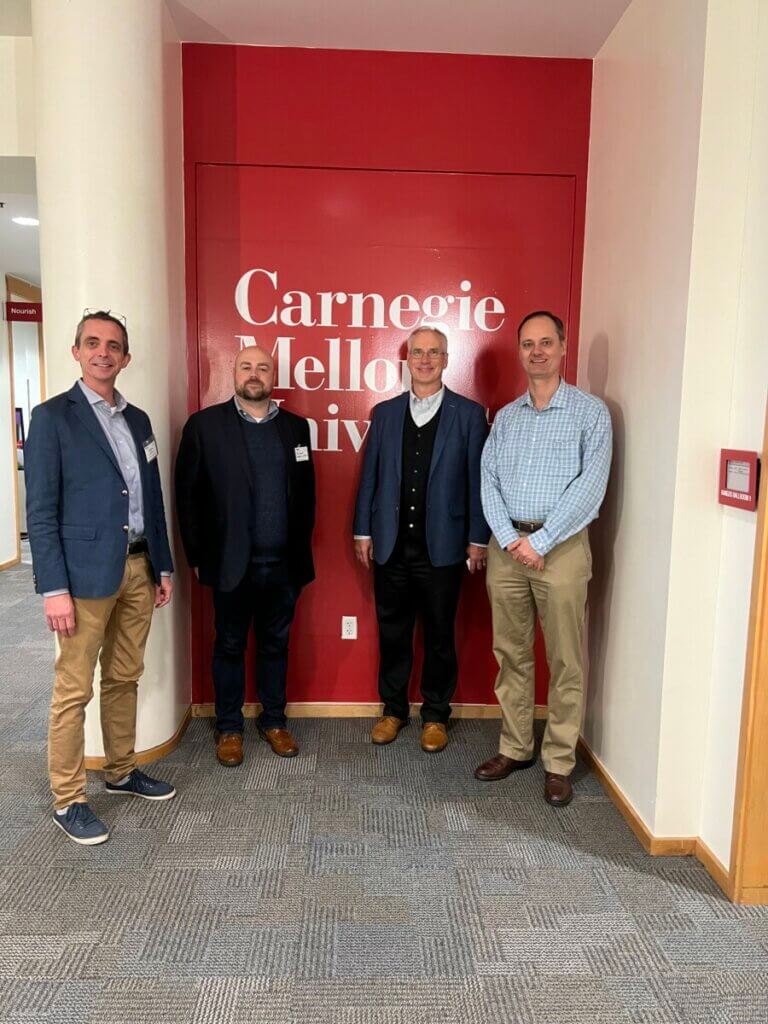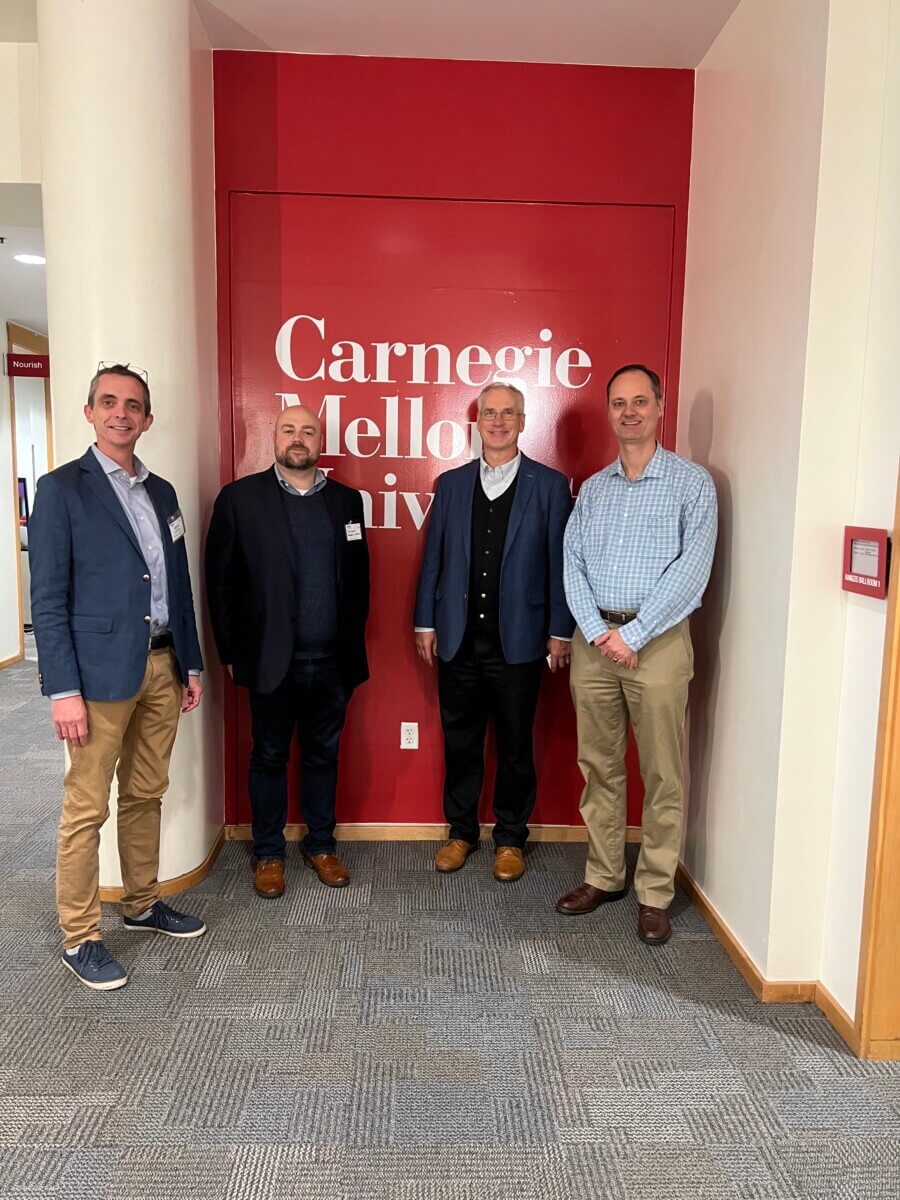 The application received an award from ITS America for its unique approach to solving a common problem.
Shortly after, Traffic21 researcher Aaron Steinfeld rolled out Tiramisu Transit, an application that gave people real-time information on their bus arrival. This crowdsourced  use of GPS technology was rare at the time. 
With support from the Hillman Foundation, these early applications allowed Pittsburgh to be put on the map and get national attention for their work in transportation and technology. 
In 2013, Traffic21 was ready to conduct the first demonstration of their autonomous vehicle research, and now they had an audience. Former Congressman Bill Shuster and PennDOT Secretary Barry Schoch took a 33-mile autonomously-driven ride from Cranberry Township  to Pittsburgh International Airport.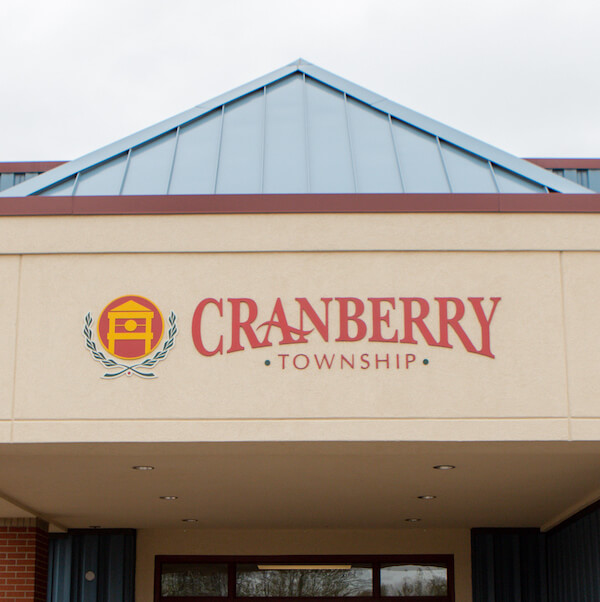 This progress in AV technology received a lot of positive media attention, allowing other companies to open up about their secretive research and marked the beginning of the "AV Race" nationally. 
When the Intelligent Transportation Society of America (ITSA) announced Pittsburgh as its 2015 annual meeting location, the city was set apart as a hub of transportation innovation. 
This was the point when the industry began to gain momentum – universities, governments, and private companies teamed up further AV research in the region. 
In 2016, Carnegie Mellon, Ohio State University, and the University of Michigan formed the SMART BELT coalition, the first multi-state Connected and Autonomous Vehicles testbed that is still active today. 
The AV industry is still growing – new partnerships are being formed, and Traffic21 continues to conduct research, development, and deployment through support of the US Department of Transportation University Transportation Centers program.
As recently as August 2022, Traffic21 partnered with PennDOT, Pennsylvania Turnpike Commission, the Regional Industrial Development Corporation (RIDC) of Southwestern Pennsylvania, an event where PA Department of Transportation Secretary Yassmin Gramian launched the Pennsylvania Safety, Transportation and Research Track (PENNSTART).
 In addition to being an AV test track, it serves as a "state-of-the-art facility created to benefit emergency responders, transportation technology companies and research institutions."
How does this context give us insight into what's next for AVs in Pittsburgh? 
Mindset Makes All the Difference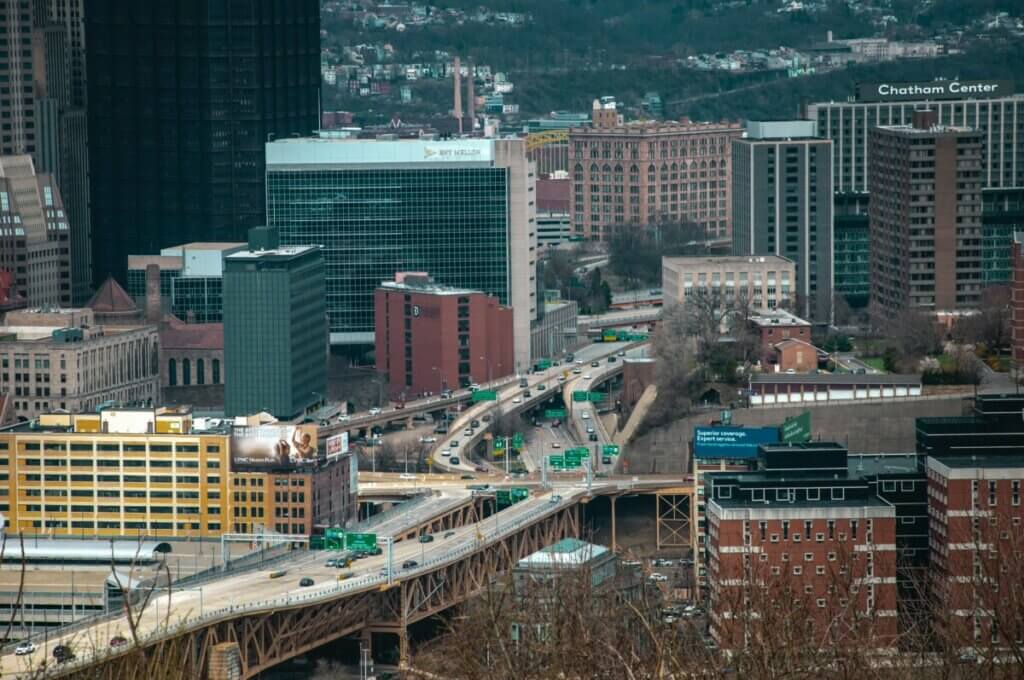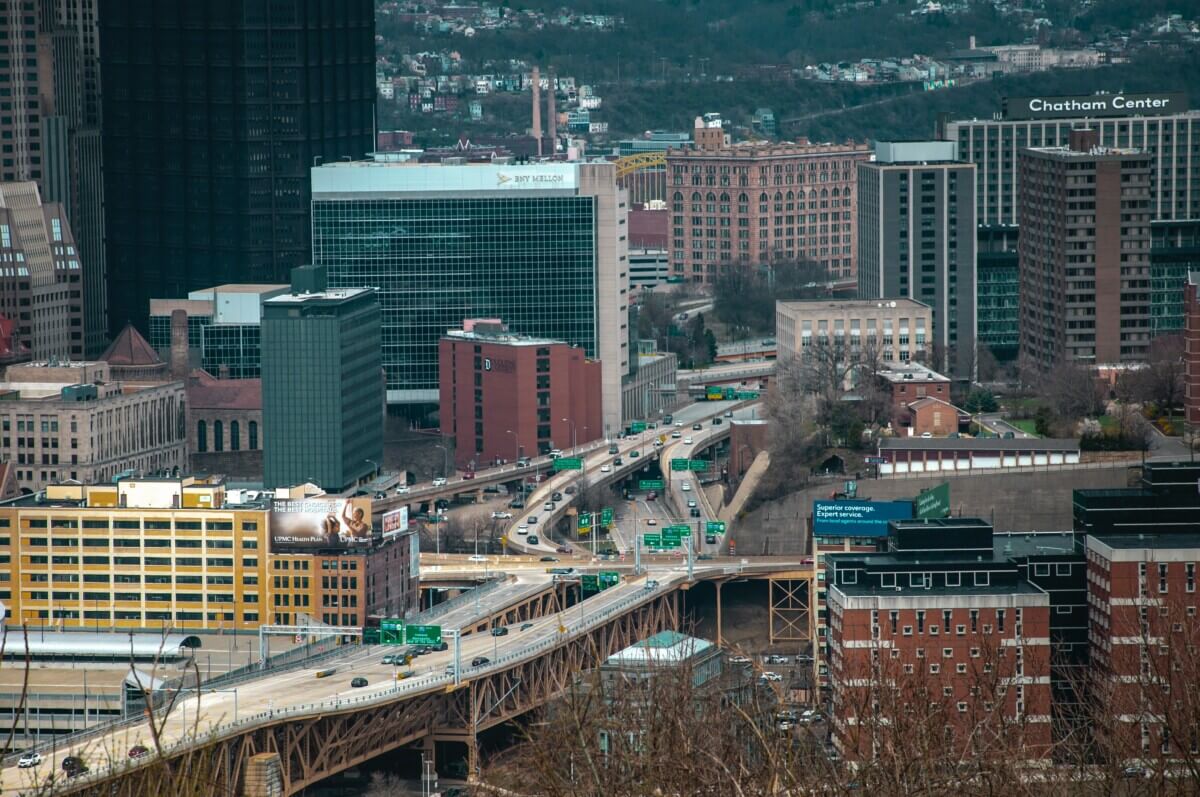 Pittsburgh's growing reputation for transportation innovation is more than a title to be proud of, it is a mindset that defines our region. It has evolved with not just the help of great timing, but also because of an increased interest around researching, developing, and deploying new transportation technology.  
Universities, governments, and private sector companies are driven to know how transportation can be more efficient and do better for its citizens.
Caldwell points out that each research project was assessed to determine if the problem being explored could actually produce real-world benefits and if the participating entities showed an openness to collaboration between agencies that benefited the region.
Initiatives like CMU's Deployment Partner Consortium – a group of 193 government, non-profit, and public organizations that contribute to transportation innovation in the region – are a great example of this.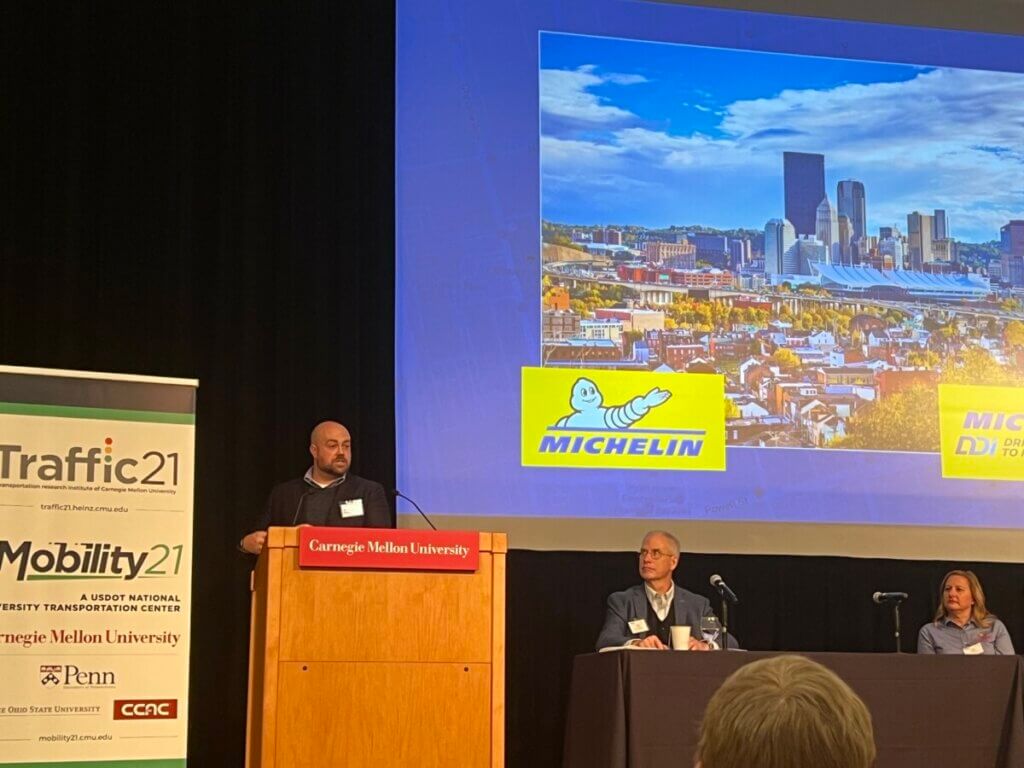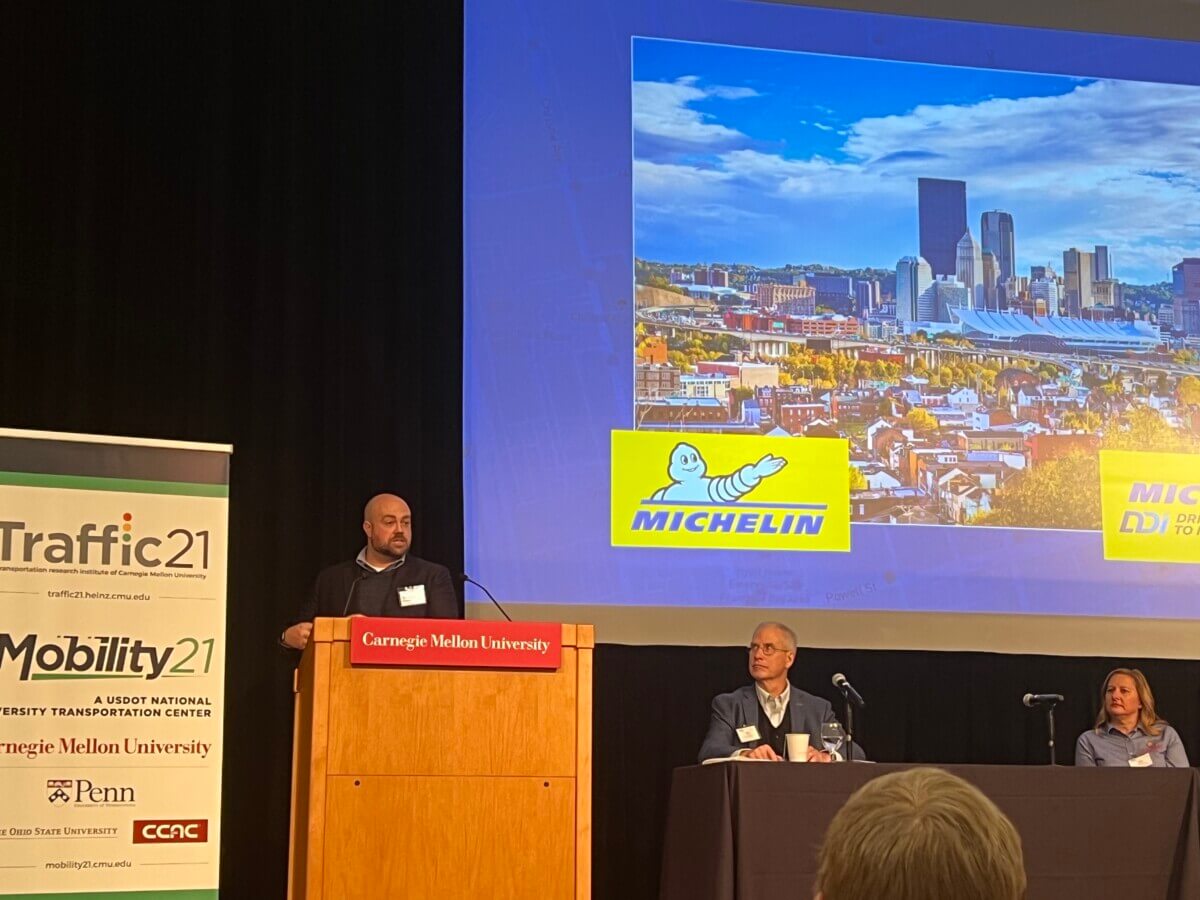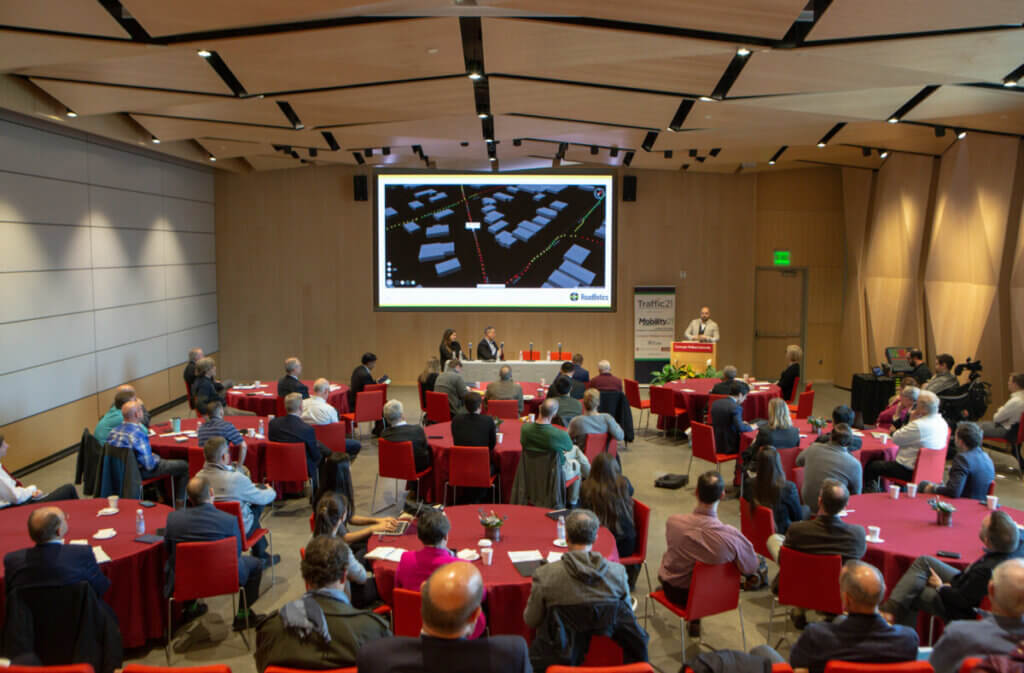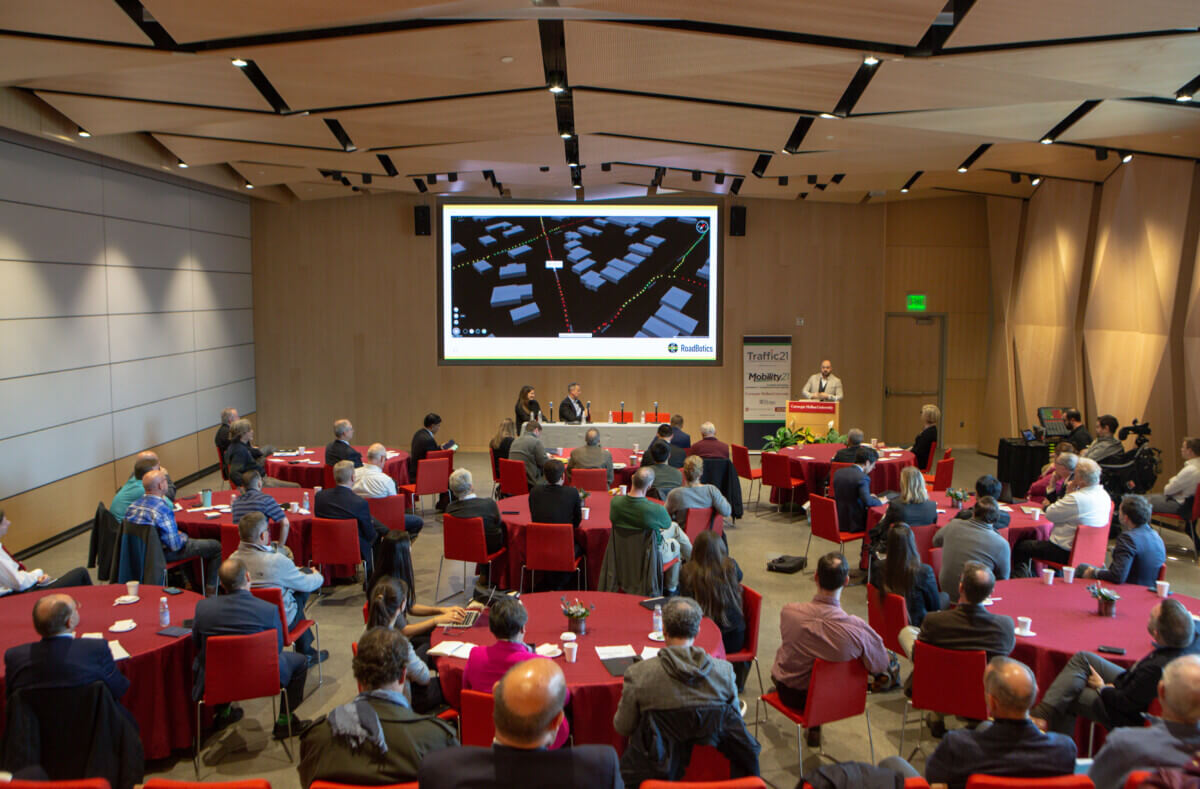 And Pittsburgh's transportation technology innovation isn't dependent on autonomous vehicles.
Caldwell emphasizes this point by saying, "Over the years, mindsets have shifted. At first, many would scoff at AV technology, saying, "AVs are amazing, but they won't be fully autonomous in my lifetime". Then a shift occurred, and suddenly AVs were the answer to all our problems. Now, the hype has dulled a bit. Perspectives are becoming more cautious. People are responding to what is actually happening and looking at the direct benefits to gauge their opinions."
What's in Store for the AV Industry at Large?
We reached out to Transportation Communications Newsletter and Transportation Radio host Bernie Wagenblast for a broader perspective.
Wagenblast has been tracking transportation progress in the US since 1989. She shares that for a long time, thinking of autonomous vehicles as a reality seemed mostly science fiction.
She thinks AVs will continue to have an impact nationally this year. "I see continued incremental improvements happening. Examples will include more rollouts of testing platforms and improved sensing in the vehicles and communications between vehicles and vehicle-to-infrastructure. On a more practical level, I believe much of what is being learned from these pilots will be adopted by vehicle manufacturers and others to improve the safety of non-autonomous vehicles as well as advancing the science for autonomy," she said. 
Regarding challenges that could impact the industry's future, Bernie thinks the public's perception of AV technology is a driving factor. 
Wagenblast speculated, "We've seen numerous examples, sometimes with fatal results, of drivers believing their vehicles could do more than they were capable of and abdicating their responsibilities. Another challenge will be having the public sector doing what they must do to make their roadways user friendly for autonomous vehicles. Relatively simple and inexpensive changes, such as improved roadway markings that are used by both autonomous and non-autonomous vehicles, need to be more of a priority."
In terms of how we can expect to see AV technology in our daily lives, Bernie noted the most practical present-day application lies in offering transportation options that rely on short-range shuttles with a specific route.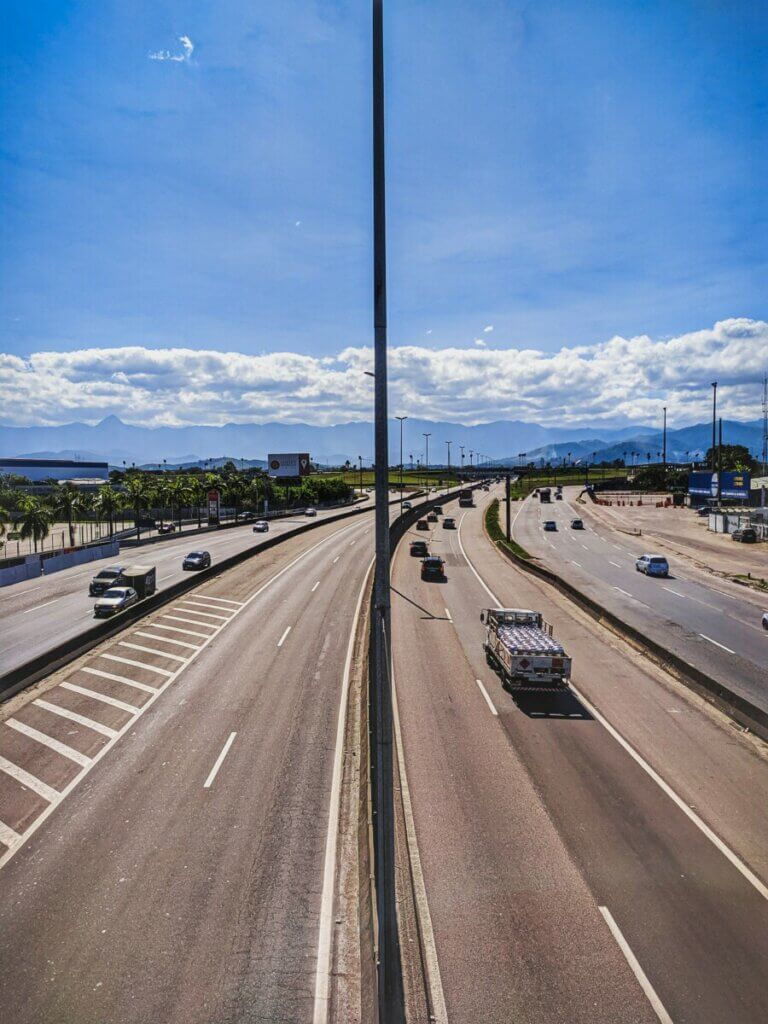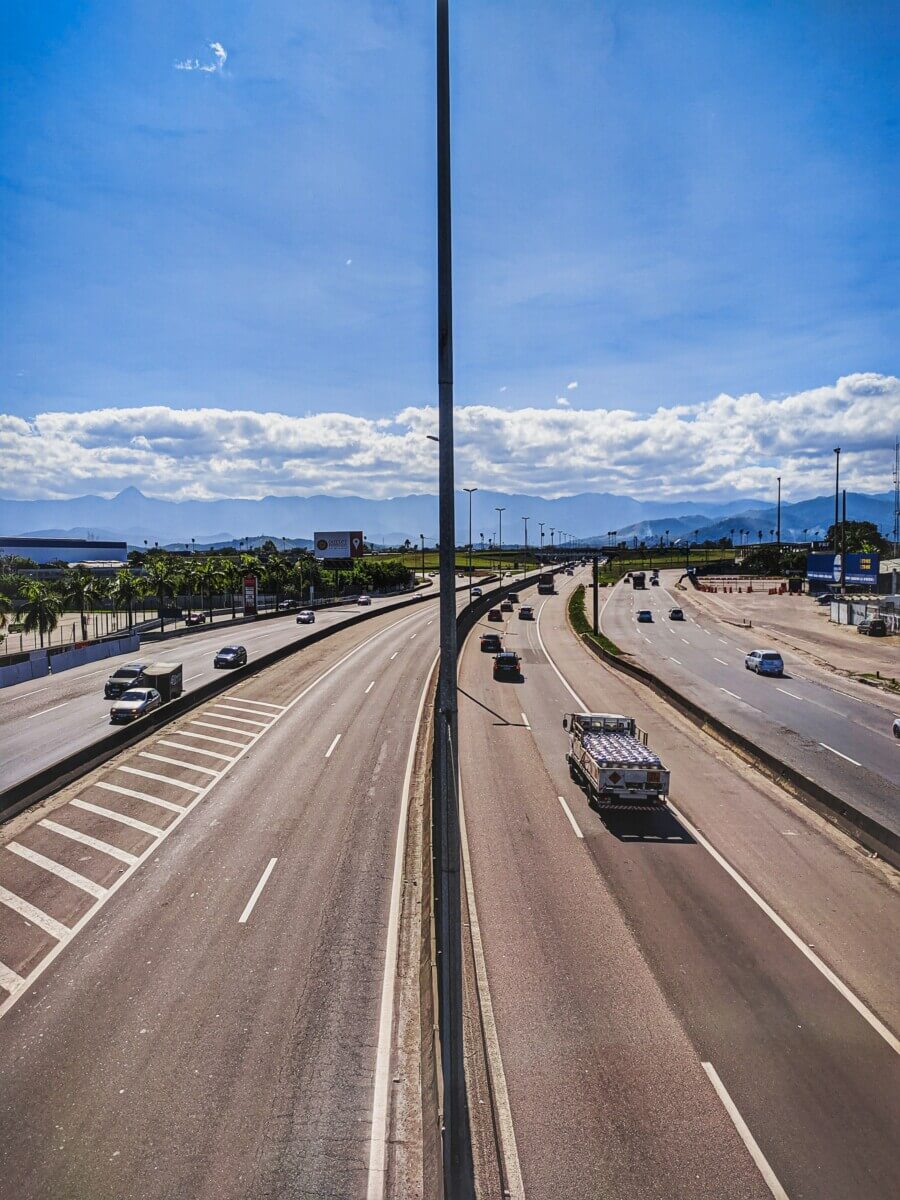 This way, many variables that would be unpredictable in an uncontrolled environment (traffic signals, bike lanes, crosswalks, etc.) can be accounted for in the planning process.

Moving Forward Locally and Nationally
In Pittsburgh, all signs point to innovation in transportation continuing to drive the region forward, despite a few bumps along the way. Pittsburgh's unique blend of research, testing, and collaboration is setting it apart in the industry.
And nationally, AVs will need to focus on gaining public trust. The more transparent and informative companies are, the smoother their road to success will be. 
More Information on Our Transporation Experts
Stan Caldwell
Stan serves as Executive Director of Carnegie Mellon's Traffic21 Institute which is housed in the Heinz College and Executive Director of the US DOT designated Mobility21 National University Transportation Center which is housed in the College of Engineering. Both Traffic21 and Mobility are co-housed and co-staffed, and Stan manages the day-to-day operations of the two research centers. These centers fund and coordinate faculty from across the University in interdisciplinary transportation research. The research centers maintain a primary focus on deploying transportation research and technology in the community and work with public and private partners to use Pittsburgh and the region as a smart transportation test bed. Through the work of these centers, Stan has taken a nationally active role in the emerging intelligent transportation industry and serves on the Leadership Circle of the Intelligent Transportation Society of America and developed the industry recognized Traffic21 Blog. He serves on the executive committee of the Council of University Transportation Centers, the Pennsylvania Autonomous Vehicle Policy Task Force and the Smart Belt Coalition.
Bernie Wagenblast
Bernie Wagenblast has worked in the transportation industry since 1979. She had her start as a radio traffic reporter in New York City and has worked in both the public and private sectors, primarily in the operations area. Since 1998 she has been a transportation journalist editing a number of transportation-related e-newsletters, including the Transportation Communications Newsletter and the AASHTO Daily Transportation Update. Additionally, she hosts the ITE Talks Transportation and AASHTO ETAP podcasts. She also provides her voice to a number of transportation agencies including the New York City subway, the Port Authority of New York and New Jersey and the PATCO Speedline.