For years, RoadBotics by Michelin Co-Founder and Carnegie Mellon University Principal Project Scientist Christoph Mertz, PhD, had been researching how modern devices like smartphones could be used to capture data related to the location and condition of infrastructure.
Dr. Mertz understood local governments faced challenges conducting routine and objective pavement assessments.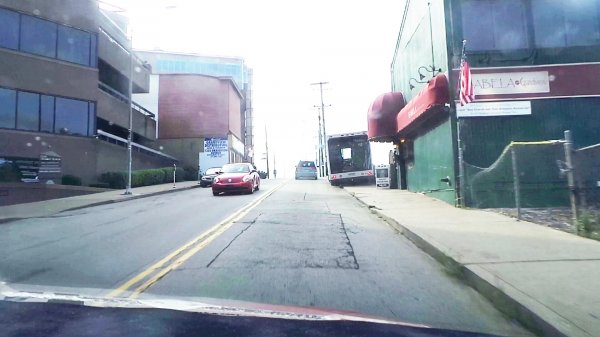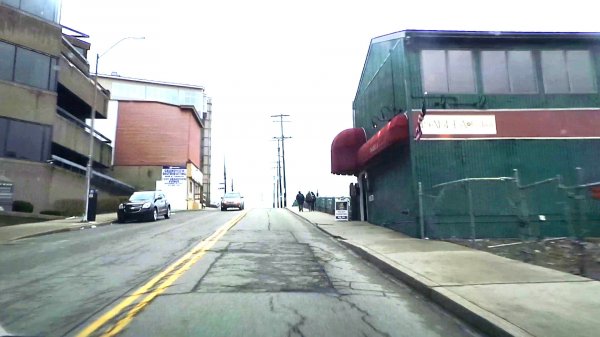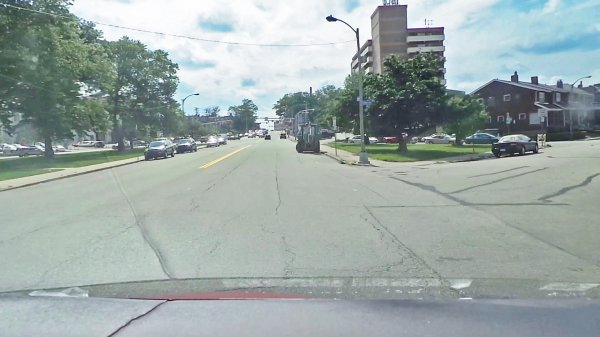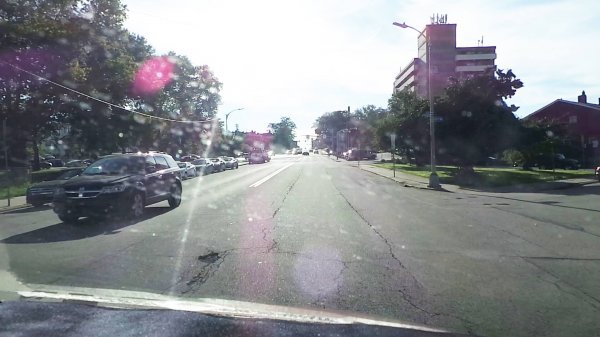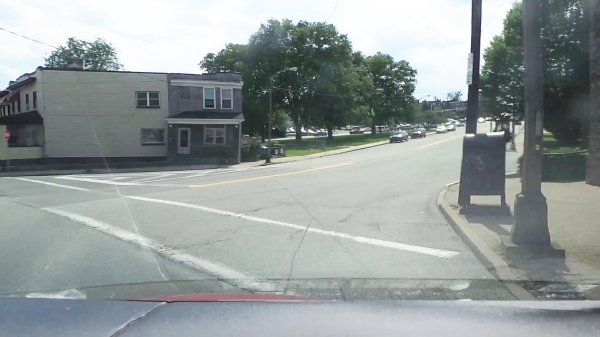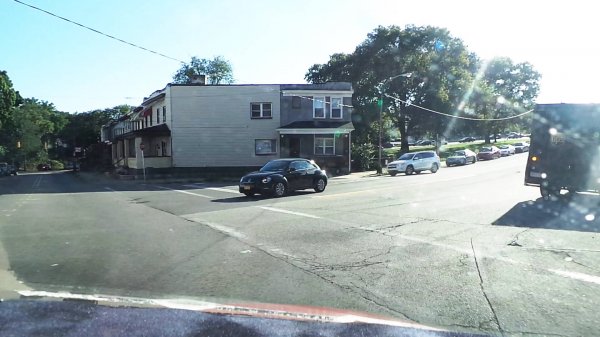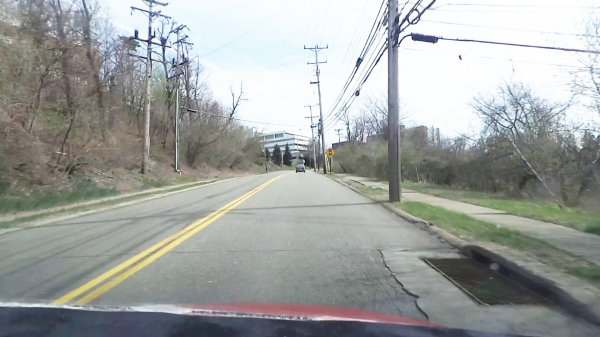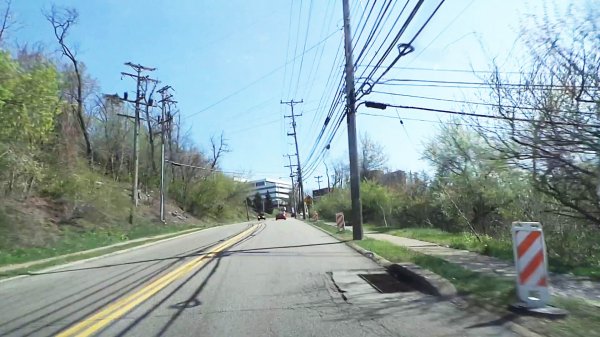 Early examples of data collected by Dr. Mertz on his daily commutes to CMU.
He looked to apply his research to help public works teams make data-driven decisions and free up more time for maintenance activities. 
The novel road assessment process he developed utilized a computer vision algorithm to analyze the data collected with a smartphone. Thanks to the UTC grant funding, he was able to produce a working prototype and build relationships with colleagues who would become the founding members of RoadBotics
In late 2016, RoadBotics officially launched as a startup "spinning" out of CMU and began assessing roads locally. Using artificial intelligence went against the grain of how things had been done historically, but many communities were open to trying a new solution. They were impressed with the benefits of the new method, and many communities like Cranberry Township still use RoadBotics by Michelin's automated road assessment technology today. 
RoadBotics grew to serve over 250 communities and happily joined the Michelin group in July 2022. The acquisition presents the perfect opportunity to expand our impact and build on Dr. Mertz' original mission of improving how infrastructure is maintained.
It's incredible to think this all was set in motion by research happening in our own backyard!
New Possibilities in Pittsburgh
With CMU set to receive $20 million annually for four years, what new research will emerge, and how will it impact the Pittsburgh region?
For what to expect, we talked with Dr. Mertz to get his thoughts. 
Q: How will this new funding impact your research at CMU?
A: Similar to past funding rounds CMU has received, this one is specifically for improving the safety of our transportation systems. Like Mobility21, CMU's preceding University Transportation Center, the grant will be split up amongst a variety of research projects across departments to encourage testing the real-world impact of new ideas. Mobility21 breaks their initiatives down into four major categories: Research and Development, Deployment and Technology Transfer, Education and Workforce Development, and Diversity Initiatives.
Much of my daily focus revolves around the first two categories. The new funding opens up opportunities to apply the core concept of continuous infrastructure monitoring to emerging challenges, like those autonomous vehicles (AV) present.
In my opinion, creating and maintaining maps is an essential but overlooked step to integrating AV technology with mainstream vehicles. 
When humans drive a vehicle, they only use maps for the general direction they need to drive.  AVs by contrast can use high definition maps to know details of the road like boundaries and lane markings to within centimeters.  Having maps that update with real-time data would open up many options for how AV technology can evolve and research can progress. For example, with realtime maps, AVs could more easily avoid risky construction zones.
One possible solution to generating high-quality, realtime maps is working with public transportation agencies to monitor the infrastructure in real time. By piggybacking data collection onto an established process, maps would be continuously updated and stream  adjustments to connected vehicles. My work with local public transportation agencies like Washington County's Transportation Authority Freedom Transit makes it possible to test creating these kinds of maps in real time. 
Q: What area of research are you most eager to expand? 
A: It's important to emphasize that a big goal of the UTC grant program is finding ways to take the technology out of the lab and into the real world. Seeing which of CMU's research initiatives are able to provide meaningful benefits in the real-world is what I'm most eager to witness. 
The last time funding was awarded RoadBotics was able to be deployed into the city!
We have found that the impact of our research can be amplified by partnering with multiple local governments, agencies, and businesses. In fact, this was a driving factor in forming the Deployment Partner Consortium, a network of over 100 businesses like RoadBotics by Michelin but also government agencies and nonprofits. Each works together to advance the region. 
In addition, I would like to expand my working relationship with Freedom Transit by introducing additional partnerships. It would be great to work with more public transportation organizations in a similar way.
Many transit authorities require ways to document liability. From fielding complaints to documenting near crashes, having real-time video footage of the routes is an invaluable resource for quickly identifying what party is liable and for what. 
Using continuous monitoring methods, the data can be captured during daily bus routes and collection can happen more frequently. The resulting information can be resold to government agencies to inform more objective choices around infrastructure management, including safety initiatives. 
To take it a step further, it would be interesting to loop in more private companies, like the ones that sell data collection hardware that can benefit from their devices' mass use, and work on ways to provide discounts for bulk purchases. Privately owned data companies could then become involved in analyzing data and generating useful insights. 
I am prioritizing coordinating connections between different public and private entities as a key to positively impacting the quality of our infrastructure while still incentivizing financial gain, and am eager to see it happen.
Q: How do you see the research impacting the Pittsburgh region?
A: The advancement of technology means that our workforce will need to adapt to changing demands. 
Partnering with neighboring educational institutes, like community colleges, universities, and trade schools, is where we can have an early impact. 
We're entering a new time where finding ways to improve road safety with technology introduces challenges unrelated to the infrastructure itself, like workforce development. It's important to consider how the research will be integrated into society. 
Autonomous vehicles, for example, have had a big impact on Pittsburgh and will require a whole new kind of mechanic. Namely, one who has training in updating systems that use artificial intelligence. This is a big reason why CMU's UTC is partnering with a few schools, like Allegheny County Community College, to develop courses that can train a new generation of auto mechanics. 
Along similar lines, it is important to proactively identify opportunities to improve diversity and inclusion so Pittsburgh can be a city of equal opportunity. Mobility21 uses UTC funding to offer fellowships to marginalized groups. They partner with H. John Heinz III College to offer mentoring to women with an interest in Intelligent transportation systems. An identical program is offered to minority graduate students who are underrepresented in the field.
On May 30, 2023, Pennsylvania Congresswoman Summer Lee shared the exciting news that CMU would use their new funding to lead a national initiative under the umbrella of Safety21. Safety21 will be a new UTC headquartered at the university and will focus on collaborating across industries to deliver new transportation technologies and systems. This latest round of research funding allows myself and other researchers at CMU to continue testing and integrating ideas in ways that will benefit the local community. The research will help balance what is possible with what is practical.
Thanks to these new funds flowing to CMU, Pittsburgh can continue to be a hub for the innovation, research, development, and deployment of new technology.
Many thanks to our Co-Founder and colleague Christoph for sharing his valuable insight. We're excited about the funding and its ability to improve transportation in our region.